Zoom Revenue Up 5% to $1.10B in Q3 as Enterprise Sales Grow
Zoom Revenue Up 5% to $1.10B in Q3 as Enterprise Sales Grow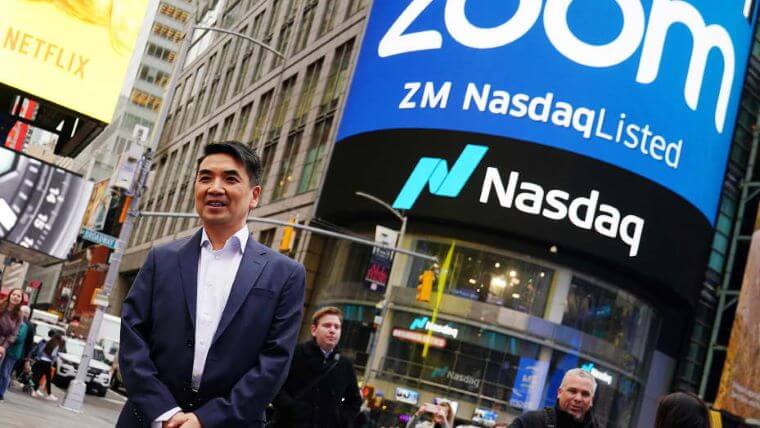 The News: Zoom revenue rose to $1.10 billion in the third quarter of fiscal year 2023, up five percent over the $1.05 billion reported one year ago by the video conferencing, cloud contact center, and collaboration software vendor. Highlighting its earnings for the quarter, Zoom Video Communication Inc.'s enterprise revenue rose to $614.3 million, up 20 percent from one year ago. Read the full Q3 earnings Press Release from Zoom.
Zoom Revenue Up 5% to $1.10B in Q3 as Enterprise Sales Grow
Analyst Take: Zoom's revenue of $1.10 billion for Q3 FY23 continues the company's streak of rising quarterly earnings results, but even more important is that the boost is enhanced by a 30 percent rise in critical enterprise revenue. That kind of increased spending by enterprises is laudable and is a testament to how customers feel about Zoom's products, services, and leadership.
At the same time, the Q3 revenue and other earnings results are down from the company's robust business during the height of the Covid-19 pandemic and the work-from-home shutdowns that helped dramatically boost Zoom's revenue from March of 2020 through 2021. This is, however, the experience of a broad range of tech companies in 2022 as business is returning to more normal levels after the early pressures of the pandemic, so Zoom's experiences today are not unique.
Here are the Zoom Q3 fiscal year 2023 results by the numbers:
Q3 FY2023 revenue of $1.1 billion, up five percent from $1.05 billion one year ago. The $1.10 billion in revenue met the consensus expectations of analysts at Refinitiv.
Q3 FY2023 non-GAAP net income of $323.18 million, down five percent from $338 million one year ago.
Q3 FY2023 non-GAAP earnings per diluted share of $1.07, down from $1.11 per diluted share one year ago. The share price handily beat the $0.84 per share price that was expected by analysts at Refinitiv.
Q3 FY2023 non-GAAP operating margin of 34.6 percent, down from 39.1 percent one year ago.
For Q3, Zoom's revenue and earnings per share numbers show that the company continues to have a robust business that is valued by customers, who are continuing to increase their investments for the company's services.
Zoom's revenue beat on the bottom and met expectations at the top, which is an always positive indicator. And that strong 30 percent enterprise sales growth seen in Q3 is impressive because it is a particularly valued revenue stream for the company.
There are some other positive numbers as well in Zoom's latest results. Revenue from 3,286 Zoom customers that each spent more than $100,000 with Zoom in the last 12 months is up 31 percent from one year ago. Zoom has also grown its customer base to about 209,300 enterprise customers, up an impressive 14 percent from one year ago, especially as the waning pandemic continues to change the markets for tech and consumer companies in general in recent months. On top of those wins, Zoom's trailing 12-month net dollar expansion rate for enterprise customers increased by 117 percent in Q3, which is also notable.
Zoom continues to innovate, announcing new products and services at its recent Zoomtopia conference, including Zoom Mail and Zoom Calendar. The new offerings are part of the company's strategy to pivot from a video conferencing solution to a full-service platform, aiming to capture more sales and revenue as the company expands and refines its broad portfolio to help further grow its customers' businesses.
Now instead of just addressing the concept of remote workplaces – which was critical during the pandemic – Zoom is also embracing the idea of hybrid workplaces, deeper collaboration, improved human connections, and helping customers to create more flexible work environments for their employees as well as provide better customer experiences for their end customers.
These are among the goals and visions of Zoom founder and CEO, Eric S. Yuan, who continues to lead the company with imagination, passion, and energy as its business is morphing with the times.
Zoom Q4 and FY2023 Fiscal Earnings Outlook
Zoom's revenue and earnings announcement for Q3 also included earnings guidance for Q4 and for the company's fiscal full year 2023 results.
For Q4, Zoom said it expects total revenue between $1.09 billion and $1.10 billion, and non-GAAP income from operations between $316 million and $326 million. Non-GAAP diluted EPS is expected to be between $0.75 and $0.78, according to the company.
For the full fiscal year of 2023, total revenue is expected to be between $4.37 billion and $4.38 billion, while full fiscal year non-GAAP income from operations is expected to be between $1.49 billion and $1.5 billion. For the full fiscal year 2023, non-GAAP diluted EPS is expected to be between $3.91 and $3.94.
Zoom Overview
Despite Zoom's ongoing challenges with a changing market for its products after the worst of the pandemic, we remain bullish on the company, its technologies, and its approach to solving the complex communications problems of its growing customer base.
At the end of Q2, we said that we would like to see Zoom build a more extensible offering to tap into broader data systems and enterprise systems including HCM, SCM, ERP, and CRM. We also said we would like to see the company align its platform more closely with the likes of Microsoft Teams, Google Workspaces, and Salesforce's vision around a Digital Headquarters. We said that these changes would serve the company well, while also demonstrating the importance of web meetings as a feature, rather than just as a one-dimensional and limited product offering.
It's clear that Yuan and his leadership team are listening to these kinds of comments in the marketplace. Yuan and team also shared at their recent Zoomtopia event that customer feedback and requests drive a great deal of the company's innovation – which is what keeps customers around. The additions of the Zoom Mail and Zoom Calendar features are steps in the right direction to not only help make it attractive for customers to stay in the Zoom platform longer, but also to streamline their bringing in additional specialized and targeted capabilities for customers. Maybe those built-in connections to enterprise applications are underway as well, which will be incredibly useful for customers who are itching to expand their Zoom investments to get those capabilities.
The Zoom of today — and tomorrow — is no longer just a virtual meetings and web conferencing tool. The company's shift to a broader platform offering is what we're seeing quickly become standard in the collaboration platform marketplace.
Zoom's revenue today and in the future will hinge on the company's continuing transformation as it moves forward in the critical collaboration marketplace. We will continue to watch with interest as this innovative company and its talented executive team lead Zoom's charge to further grow its business and serve its loyal customers.
Disclosure: Futurum Research is a research and advisory firm that engages or has engaged in research, analysis, and advisory services with many technology companies, including those mentioned in this article. The author does not hold any equity positions with any company mentioned in this article.
Analysis and opinions expressed herein are specific to the analyst individually and data and other information that might have been provided for validation, not those of Futurum Research as a whole.
Other insights from Futurum Research:
Zoom Earnings Hit $1.09B in Q2, Up 8% YoY from Q2 2021
Zoom Earnings, Perspectives Analyst Event
Zoomtopia 2022: Zoom Platform Updates Focus on Keeping Users in the Ecosystem, and the Company Continues Record of Driving Innovation Based on Customer Feedback
Image Credit: cnbc.com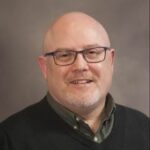 Todd is an experienced Analyst with over 21 years of experience as a technology journalist in a wide variety of tech focused areas.