Zoomtopia 2022 – Zoom Adds Calendaring and Email to the Platform — But Why They Did it is the Interesting Thing
Zoomtopia 2022 – Zoom Adds Calendaring and Email to the Platform — But Why They Did it is the Interesting Thing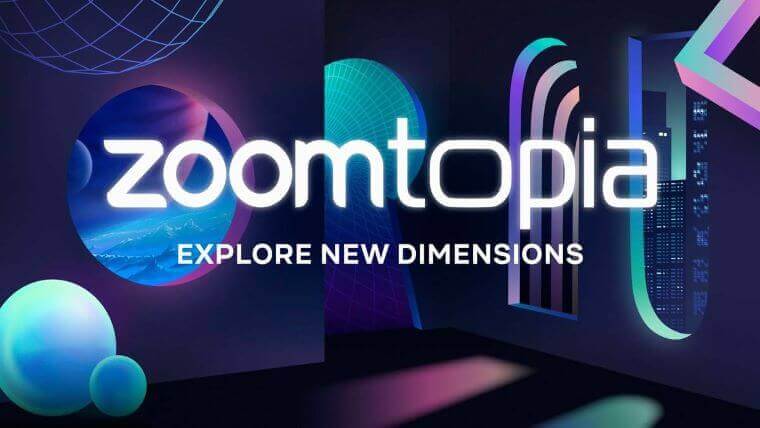 The News: Zoomtopia 2022 brought a flurry of features and capabilities. Chief among these are new email and calendaring clients and services that are integrated with the rest of the communications workloads (meetings, messaging, calling, and whiteboarding) and will appear in Zoom client to help users reduce the amount of time spent app switching. These new experiences and services are now in beta and are expected to be released to GA in 2023. The Zoom blog post covering email and calendaring services can be found here.
Zoomtopia 2022 – Zoom Adds Calendaring and Email to the Platform — But Why They Did it is the Interesting Thing
Analyst Take: Zoomtopia 2022 revealed a huge number of new features and capabilities from the fastest-moving vendor in the collaboration space, ranging from a new set of avatars up to the announcement of email and calendaring clients and services. The clients will exist within the Zoom app. These clients can be connected to a Microsoft 365 and Gmail/Google Calendar account or, the new email and calendaring services from Zoom dubbed Zmail. There are some interesting features, like the integration between email and the Zoom messaging service, visibility into who has already joined your meeting, and the ability to schedule Zoom meetings and calls from within the calendar app that you'd expect. If you're using the service, you also get end-to-end encryption of your emails (for messages to other Zmail users), and all the artifacts of your meetings (recordings, notes, and attachments) get put into the calendar item after the meeting is completed, which will really save people a lot of hunt and peck time.
Eric Yaun CEO and founder of Zoom, first discussed this possibility in late 2020 but there has been precious little said about it since. The 2021 announcements of workspace reservations and all the scheduling capabilities in the Zoom Rooms service have been a great learning exercise for an engineering team exploring full calendaring capability. And realistically, there are any number of ways to build a modern email service and client without taxing the engineering muscle at Zoom.
But all that answers what they did and how they did it. To me, the fascinating bit is why.
The easiest answers to why are to gain access to the large TAM for email and calendaring or to box out competitors. When asked "why" directly, the Zoom team will all respond that "it was based on customer request," but that answer falls short of telling the complete story and shortchanges the real driving force behind Zoom.
Jumping back in time to 2011, Eric Yuan believed he had a solution to the amount of work it took to get into a virtual meeting and to make those meetings work. As he approached investors about this, he was told repeatedly that no one was looking for a new meeting product, and in fairness, the market had a lot of them. But Eric's commitment to reducing friction for users by addressing a very specific problem eventually prevailed, and here we are today.
The truth is that no one is looking for another email solution. What they are looking for is an easier way to get through their day…less friction in trying to get their work done. And this is exactly the kind of thing that Zoom does, and it exposes the real ambitions of the company.
Zoom stays very close to its customers, stories abound of the company leadership going the extra mile to make sure customers feel a deep connection and trust with Zoom. That commitment to the customer and the idea of starting with the customers' specific problems (rather than a market or dollar figure) define their problem space as all communications-related problems — the rest is a matter of time and prioritization. What's the TAM of that?
In addition, once Zoom adds a major component like email and calendar to its platform, it broadens the innovation surface of the company. New and different problems can be identified and fixed to the benefit of customers, and the train moves forward yet again. It is the embodiment of the iterative mindset that is frequently used in engineering and product organizations and that we know can lead to incredible speed and customer satisfaction, but very rarely appears in the C-suite or as a core tenet of the corporate strategy of a multi-billion dollar company. It will be interesting to watch this in the months ahead and see what kind of adoption happens across the Zoom user universe.
Disclosure: Wainhouse Research, part of The Futurum Group family of companies, is a research and advisory firm that engages or has engaged in research, analysis, and advisory services with many technology companies, including those mentioned in this article. The author does not hold any equity positions with any company mentioned in this article.
Analysis and opinions expressed herein are specific to the analyst individually and data and other information that might have been provided for validation, not those of Wainhouse Research as a whole.
Other insights from Wainhouse Research:
Wainhouse Live! From the Show Floor with Jabra at Zoomtopia 2022 
Wainhouse Live! From the Show Floor with Lumen Technologies at Zoomtopia 2022
Google Expands the Reach of Google Meet through Zoom Interoperability and the Addition of Device Partnerships with Poly and Logitech
The original version of this article was first published on Wainhouse Research.
Image Credit: Zoom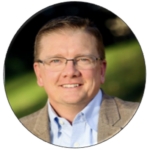 Sean Spradling is a Senior Analyst with Wainhouse — a Futurum Group company. His area of expertise is digital workplace communications technologies and services.