Zoom Earnings Hit $1.09B in Q2, Up 8% YoY from Q2 2021
Zoom Earnings Hit $1.09B in Q2, Up 8% YoY from Q2 2021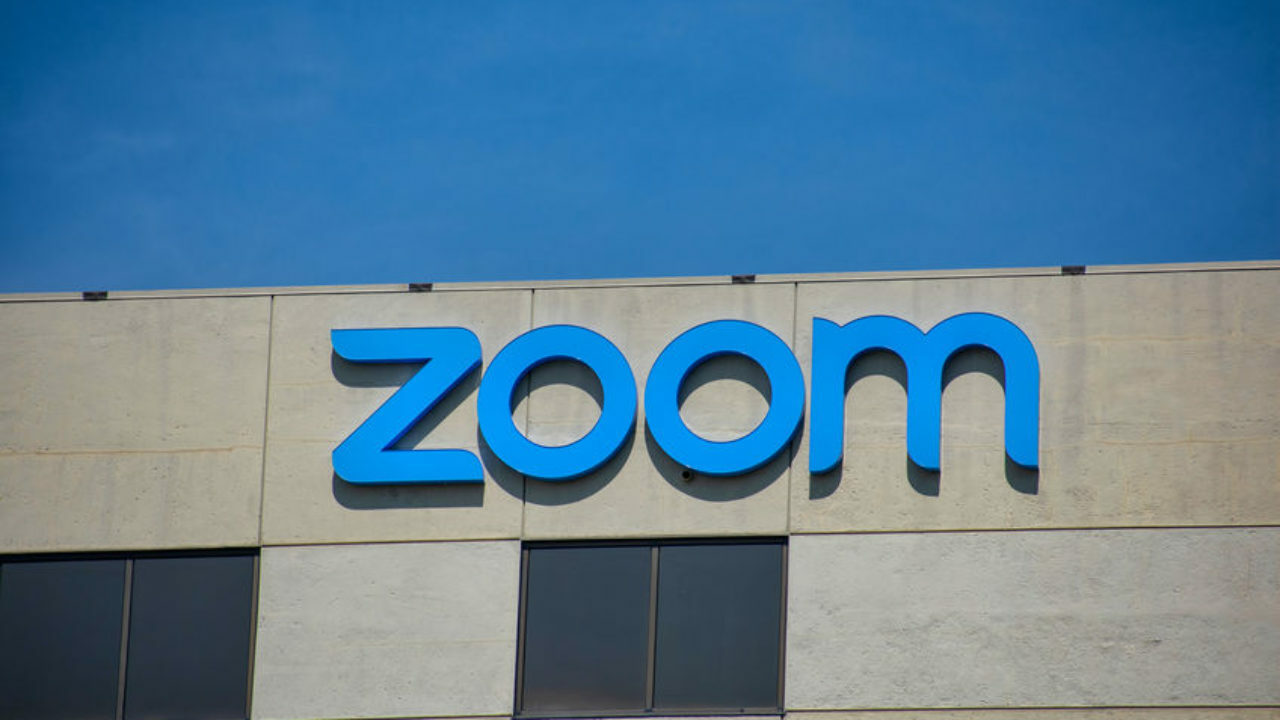 The News: Zoom earnings for the second quarter of fiscal year 2023 rose to $1.09 billion, up eight percent over the $1.02 billion the video conferencing, cloud contact center, and chat company reported in the second quarter of fiscal 2022 one year ago. Zoom, which quickly grew its video conferencing subscriptions and revenue as the Covid-19 pandemic and work from home arrangements began in March 2020, is now seeing that fast growth waning as it readjusts itself to a changing and slowing marketplace. Read the full Press Release from Zoom.
Zoom Earnings Hit $1.09M in Q2, Up 8% YoY from Q2 2021
Analyst Take: Zoom earnings for Q2 of fiscal year 2023 hit $1.09 billion, which is up eight percent from the $1.02 billion booked in the second quarter of fiscal year 2022 one year ago, but the waning pandemic is dramatically slowing the future revenue picture for Zoom Video Communications, Inc.
Here are the Zoom Q2 fiscal year 2023 results by the numbers:
Q2 FY2023 revenue of $1.09 billion, up eight percent from $1.02 billion one year ago and just below the $1.12 billion in revenue that was expected by analysts at Refinitiv.
Q2 FY2023 non-GAAP net income of $323.48 million, down 22 percent from $415 million one year ago.
Q2 FY2023 non-GAAP earnings per basic share of $1.08, down from $1.40 per share one year ago.
Q2 FY2023 non-GAAP operating margin of 35.8 percent, down from 41.6 percent one year ago.
These results are a mixed bag for Zoom. Like every other organization today, Zoom and other tech and consumer companies are continuing to do business in a tumultuous global macroeconomic environment which is continuing to see the effects of the lingering Covid-19 pandemic, the Russian war in Ukraine, supply chain issues, and other disruptions.
But despite these current challenges, we remain bullish on Zoom, its technologies and products, and on its approach to the market and solving the communications problems of its growing customer base.
There is a lot of market negativity around Zoom's latest earnings results, but we recognize that while the figures are not as the company would like to see, there were also other clear signs of success in Zoom's Q2 earnings.
Zoom's Q2 FY2023 growth of 18 percent in its enterprise business, increasing to 204,100 enterprise customers from 173,000 just one year ago, is impressive. In addition, the trailing 12-month net dollar expansion rate for enterprise customers increased by 120 percent. Zoom earnings also saw its large customer clients, those which spent more than $100,000 in the last trailing 12 months on Zoom technologies, grow to 3,116 customers, up 37 percent from 2,278 in the same quarter one year ago. These are solid performance indicators that Zoom's focus in the enterprise market is paying off. This where the full range of Zoom's offerings: Phone, Chat, Contact Center, Event, etc., have a big opportunity to shine.
In addition, it was Zoom's fifth straight quarter where it brought in revenue exceeding $1 billion. The company also reported that it has an annualized run rate of more than $4 billion, has more than four million Zoom Phone customers, and is being used by 70 percent of the Fortune 100 enterprises, according to its Q2 earnings report.
Zoom Provides Q3 FY2023 Earnings Outlook
For the third quarter of fiscal year 2023 and for the full fiscal year of 2023, Zoom gave new guidance on its expected earnings.
For Q3, Zoom said it expects total revenue between $1.09 billion and $1.1 billion, while non-GAAP income from operations is expected to be between $325 million and $330 million. Non-GAAP diluted EPS is expected to be between $0.82 and $0.83.
For the full fiscal year of 2023, Zoom said total revenue is expected to be between $4.38 billion and $4.39 billion. Full fiscal year non-GAAP income from operations is expected to be between $1.44 billion and $1.45 billion. Full fiscal year non-GAAP diluted EPS is expected to be between $3.66 and $3.69.
Zoom's Q2 FY2023 revenue was impacted by the strengthening of the U.S. dollar, the performance of the company's online business, and by sales that were weighted to the back end of the quarter, Zoom CFO, Kelly Steckelberg, said during the company's earnings call. Zoom remains focused on operational discipline and expects a non-GAAP operating margin of approximately 33 percent in Q3, she said.
Zoom's Scale May Be Misunderstood
In assessing Zoom, we believe there are two fundamental things misunderstood about Zoom and one question mark that Zoom needs to address.
First, the company is sometimes miscategorized as being predominantly video meetings for smaller companies. In reality, Zoom's growth is coming from enterprise, at more than 18% in the most recent quarter. Zoom is also seeing strong triple digit net revenue expansion and significant growth among larger customers above $100,000 annual spend.
The extensibility of Zoom and its platform ambitions also seem to be underestimated as many analysts and critics of Zoom believe the company is merely a video meetings tool. Over the past few years, the company has been aggressively expanding its portfolio into events, calling, and has made a big move into contact center with a home-grown product after the Five9 deal fell through. The diverse revenue opportunities mean growth and with its strong net revenue expansion numbers the more diverse its platform becomes the more revenue per customer, which investors should see as a positive.
While a more complete collaboration platform is often underappreciated, we are still eager to see Zoom build a more extensible offering to tap into broader data systems and enterprise systems of record like HCM, SCM, ERP, and CRM, as well as development on the platform to align more closely with the likes of Microsoft Teams, Google Workspaces, and Salesforce's vision around a Digital Headquarters. A vision around how Zoom plays in this more complete "Work" experience will serve the company well and ease those that see video meetings as a feature rather than an enterprise—which has become a more common view of the video space.
Zoom Q2 Overview
Zoom's earnings reality check in Q2 was not unexpected. Many companies like Zoom are seeing some of the business they happily gained when the pandemic struck now return to more normal levels of adoption by customers. It is a result of more workers returning to their offices after working from home during the pandemic but is also the result of more competition and options for customers.
Some of these earnings results demonstrate good forward and are evidence of CEO Eric Yuan and team's commitment to continuous innovation and passion for product development as well as the brand's solid performance in the video conferencing market.
And therein lies the challenge for Yuan, new President Greg Tomb, and Zoom. Zoom's brand identity needs to evolve. While the marketplace largely sees Zoom as a meetings and web conferencing tool, Zoom's shift to a platform offering makes it a much more integral part of a tech stack and provides more robust sales opportunities. Zoom's meeting capabilities have evolved in impressive ways. The addition of Zoom Chat, Zoom Phone, whiteboards, along with AI-powered SalesIQ, Contact Center, and others means that for business, Zoom is the whole package, providing a breadth of UC solutions for customers. The added bonus, or the key part of the Zoom as a platform value prop, is that Zoom's success is largely due to the fact that it's simple enough to be easily used, navigated, understood by everyone. That sells — as much to the enterprise customer as across the entire customer ecosystem.
It will be interesting to watch Zoom as it moves forward and continues to grow and evolve in this critical collaboration marketplace and its shift to a platform. We see positive signs from the company that it is capable of meeting and exceeding these challenges.
Disclosure: Futurum Research is a research and advisory firm that engages or has engaged in research, analysis, and advisory services with many technology companies, including those mentioned in this article. The author does not hold any equity positions with any company mentioned in this article.
Analysis and opinions expressed herein are specific to the analyst individually and data and other information that might have been provided for validation, not those of Futurum Research as a whole.
Other insights from Futurum Research:
Latest Enhancements to Zoom IQ for Sales Give Sales Teams the Intelligence They Need to Close Deals
Zoom for Government Earns Provisional IL4 Authorization from Department of Defense
Zoom's Q3 Results Solid, But the Market Clearly Wants More
Image Credit: Barrons