Launch of Zoom Mesh Reveals Some Basic Truths in the Enterprise Streaming Market
Launch of Zoom Mesh Reveals Some Basic Truths in the Enterprise Streaming Market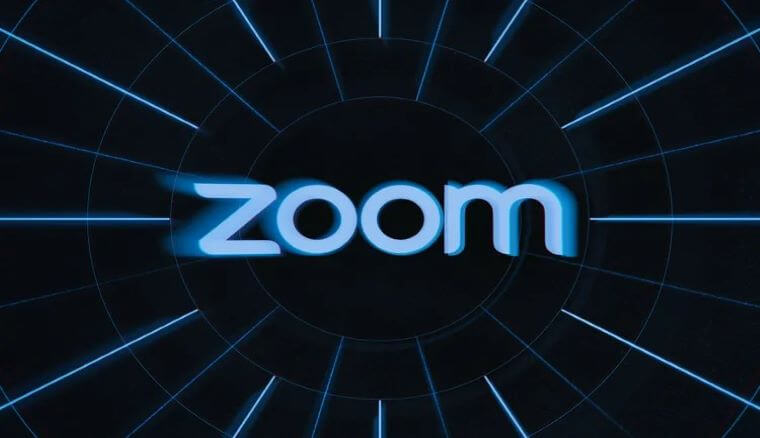 The News: Largely overlooked in its bevy of product announcements during its Zoomtopia conference earlier this month, Zoom announced the launch of a solution to facilitate the distribution of webinars and other large-scale video events on corporate networks. The solution – called Zoom Mesh – represents the company's first foray into the market for "enterprise content network distribution" solutions. The roll-out of Zoom Mesh was highlighted in the final paragraph of the Zoom blog post summarizing all of the company's Zoomtopia product announcements.
Launch of Zoom Mesh Reveals Some Basic Truths in the Enterprise Streaming Market
Analyst Take: While the Zoom Mesh announcement barely exceeded footnote status among the company's other more high-profile initiatives in e-mail, calendaring, and in-office collaboration, it may have been among the most revelatory features in terms of divining the company's long-term aspirations.
The Role of ECDN Solutions is Key Here
The implications of Zoom Mesh are best understood within the context of the role of "enterprise content distribution network" (ECDN) solutions in general. ECDNs make it possible for organizations to distribute video to hundreds – or even thousands – of viewers on a corporate network simultaneously.
Without a working ECDN, organizations that hold large scale video events run the risk of crashing their corporate network. If everyone watching a town hall meeting tries to retrieve that video from a single origin server on the corporate network, for instance, it can create a data traffic jam that overloads a company's limited networking infrastructure.
ECDNs address this problem by balancing video requests across the corporate network. Instead of directing all video viewership requests to a single origin server, ECDNs rechannel these video requests to a string of locations that mirror the content available from the origin server. By reallocating these video requests – usually to content caches closer to the viewer – ECDNs can cut bandwidth usage while ensuring that content loads are evenly distributed behind the corporate firewall.
For nearly a decade, ECDN vendors such as Kollective, Hive, and Ramp have positioned themselves as corporate networking solutions that can work in concert with a variety of video platforms. The basic premise for these vendors is that networking solutions should be viewed as infrastructure that can facilitate the sharing of data from a range of video platform solutions.
Zoom's Move with Zoom Mesh Tells Us a Lot About What Zoom's Aspirations Here Are
For better or worse, Zoom historically has opted not to integrate their platform with these external ECDN options or to develop an in-house solution for managing the distribution of video on the corporate network. That all changes with Zoom Mesh.
But the changes only go so far. Zoom Mesh does not support the distribution of all flavors of video data. Rather, it only manages the distribution of video between users of Zoom. The distributed caches of content used to serve up video across the corporate network are only available to those using the Zoom video client. As such, Zoom Mesh does not facilitate the distribution of video generated from outside the Zoom ecosystem.
This ECDN approach tells us a lot about Zoom's aspirations in a market where many organizations implement video solutions from multiple vendors. Rather than offering a single networking solution for managing video across the corporate network, Zoom – with Zoom Mesh – is telling corporate users it wants its customers to stay within Zoom's walled garden.
That outcome is good for Zoom, of course. Customers who implement no other ECDN option get more locked into using Zoom platforms for both producing and distributing their large-scale video events on the corporate network.
Where Zoom Mesh Falls Short — and the Opportunities that Presents for ECDN Vendors
I see this move as somewhat uncharacteristic for a company that has built an entire corporate ethos on making customers "happy." It's safe to say that one component of "happiness" for IT managers comes from implementing a single solution that solves problems universally across a corporate network. Simply put, Zoom Mesh falls short in this regard.
Most organizations still have a decentralized approach to creating and managing video. Of 480 IT executives surveyed by Wainhouse late last year, 79% reported that their organization uses at least two different platforms for one-to-many streaming video. More than four-in-ten reported using three or more video solutions.
So, Zoom Mesh does accomplish the goal of making large-scale Zoom events on the corporate network more reliable and less likely to crash the corporate network. But it does nothing to address the larger overarching concerns that IT executives have as they work to formulate comprehensive approaches for distributing and managing all streaming video applications used within their organizations.
Certainly, it's not Zoom's job to ensure that other vendors' video can traverse the corporate network. Indeed, Zoom Mesh should be seen as a differentiator that simplifies and secures the distribution of video data that could otherwise crash an organization's infrastructure.
That said, Zoom does not have a particularly stellar track record in the ECDN realm. Even as its stature has grown in the marketplace, it has not implemented any meaningful integration with external ECDN vendors. Though never directly confirmed by Wainhouse, industry insiders say that Zoom eschewed ECDN integration because its customers were not asking for added video networking support.
As such, the introduction of Zoom Mesh represents a validation of sorts for the likes of Erik Herz, chief executive officer of ECDN solution provider Vivoh. It marks, Herz says, a new opportunity for established ECDN vendors to sell their networking solutions to organizations that would rather not consolidate all their video activity into the Zoom ecosystem.
"Zoom is finally acknowledging that one-to-many video distribution behind the corporate firewall is a challenge," Herz said. "That's the critical point."
Disclosure: Wainhouse Research, part of The Futurum Group family of companies, is a research and advisory firm that engages or has engaged in research, analysis, and advisory services with many technology companies, including those mentioned in this article. The author does not hold any equity positions with any company mentioned in this article.
Analysis and opinions expressed herein are specific to the analyst individually and data and other information that might have been provided for validation, not those of Wainhouse Research as a whole.
Other insights from Futurum Research:
Zoomtopia 2022 – Zoom Adds Calendaring and Email to the Platform — But Why They Did it is the Interesting Thing
Zoomtopia 2022: Zoom Platform Updates Focus on Keeping Users in the Ecosystem, and the Company Continues Record of Driving Innovation Based on Customer Feedback
Google Expands the Reach of Google Meet through Zoom Interoperability and the Addition of Device Partnerships with Poly and Logitech
Image Credit: The Verge
The original version of this article was first published on Wainhouse Research.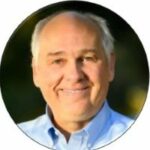 Steve Vonder Haar is a Senior Analyst with Wainhouse – a Futurum Group company. His area of expertise and focus is enterprise streaming and virtual events.