Google Expands the Reach of Google Meet through Zoom Interoperability and the Addition of Device Partnerships with Poly and Logitech
Google Expands the Reach of Google Meet through Zoom Interoperability and the Addition of Device Partnerships with Poly and Logitech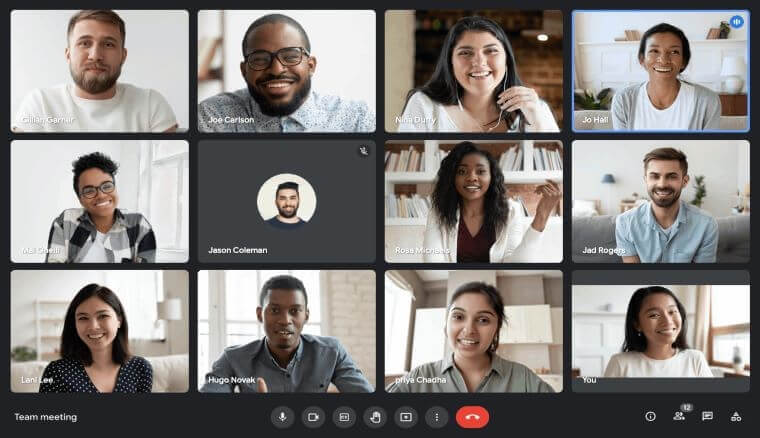 The News: Google's expansion of the reach of Google Meet includes the introduction of two developments for Google Meet devices that will give organizations more flexibility in conducting video calls with a focus on interoperability and partnerships with Poly and Logitech. Read more about these announcements from Google.
Google Expands the Reach of Google Meet through Zoom Interoperability and the Addition of Device Partnerships with Poly and Logitech
Analyst Take: Google's expansion of the reach of Google Meet is a smart move. Through interoperability with Zoom, combined with the addition of new hardware partnerships with Poly and Logitech, the benefit to customers is clear.
First, interoperability: Google announced embedded bi-directional interoperability between Google Meet devices and Zoom Rooms, allowing organizations to call easily across the two platforms. This new interoperability will help customers expand their calling network from their meeting rooms. Zoom-Meet interop will be generally available at the end of this year, and no additional licensing is required.
Secondly, hardware partnerships: Google is introducing Meet on Android devices from Poly and Logitech, giving customers another Meet hardware option beyond ChromeOS. Poly and Logitech will be the first video conferencing partners to deliver Meet for Android-based appliances. This expansion of Google Meet to a new category of room devices will give customers access to devices that, based on admin configurations, can run Meet or another third-party conferencing platform.
Google's Expansion of Google Meet is a Clear Focus on Customer Experience
With its expansion of Google Meet, both with increased interoperability and by way of expanded relationships with hardware providers, Google and its partners are addressing one of the most common challenges in today's world of video communications – interoperability between the islands of different video conferencing platforms. One thing that became obvious in the last 12 months is that many information workers find themselves using more than one video conferencing service to attend meetings. It's not uncommon for workers to switch between services daily, sometimes when navigating back-to-back meetings. This can result in a loss of time and productivity.
Google's two announcements illustrate a focus on helping organizations overcome interoperability challenges and connect their conference rooms to customers, partners, or businesses outside their organization that utilizes different VC platforms.
Bi-directional Interoperability Between Zoom and Meet
In their first announcement, Google will support embedded bi-directional interoperability between the two platforms on Zoom Rooms and Google Meet devices with no additional licensing cost. Zoom Rooms will be able to join Google Meet meetings. Google Meet devices will be able to join Zoom Meetings — either directly from a Zoom Room or a Google Meet device calendar with a single touch of a button or by entering a meeting code.
Last year Google launched a similar interop solution with Cisco Webex, and the company reported they are seeing notable usage of this feature. With the addition of Zoom, I expect they will see similar adoption of this latest interop across more meetings. Simply click on the calendar invite and quickly be taken into a Webex meeting, and now, a Zoom meeting. When the call ends, the device returns to the native Google Meet user interface.
It is worth noting that both interoperability partnerships utilize a browser-based client and may not have full feature parity with the Google Meet-to-Google Meet or Zoom Room-to-Zoom Room experience. Still, the teams assure me they have a robust feature roadmap that will address many of these feature gaps soon.
Google Meet Launches an Android Application for Use with Poly and Logitech Android-based Appliances
While Google Meet devices have historically been standardized on ChromeOS, Android-based devices have become increasingly popular as a video conferencing platform-independent solution. Wainhouse's research estimates that Android-based devices will account for 25 to 30% of all Single-Codec Systems sales in the next 12 months. Customers love these types of devices for their flexibility, ease of installation, and ease of use.
This new offering will enable customers to buy a device from Poly or Logitech that will run Meet, or another third-party conferencing platform, based on the admin configuration. In fact, customers with existing Poly or Logitech Android-based devices will be able to leverage their investment and move to Meet by just adding a Meet license for these devices.
Why This is a Win for Customers
There are four reasons we see that this is a win for customers:
Google Meet customers now have an expanded choice of room devices for their needs. And these expanded options also bring access to industry-leading AI-based technology on these devices, such as video framing and audio processing. Poly and Logitech have world-class products designed explicitly with shared spaces like conference rooms in mind.
Google is traditionally sold through partners focused on productivity offerings. With Poly and Logitech offering devices pre-installed with Google Meet for devices, their channel partners who focus more on unified communications and video conferencing can also expand their offerings to include Google Meet as a solution option. Customers now have another video conferencing offering where it evaluates and buys video conferencing solutions. More options for a customer can mean a better fit for their unique needs.
One of the critical values of Android-based devices is the ability for IT administrators to reconfigure the systems for different video conferencing services. For example, suppose a customer is moving their video deployment to another video service for any reason. In that case, they can simply reconfigure these devices for their new service of choice. In other words, customers get some amount of investment protection with both Poly and Logitech devices. There's no need to "rip and replace" hardware if the business moves to another service.
Both Poly and Logitech devices are available in a video bar format which supports a straightforward installation process. The all-in-one form factor includes a camera, mic arrays, and speakers – everything needed for a room setup.
Poly will make Google Meet available in its Poly Studio X family of products. The Studio X30 is for small rooms, Studio X50 for medium rooms, and Studio X70 for large rooms. The Studio X family delivers innovative audio and video features with Poly DirectorAI, their intelligent camera framing technology, and Poly NoiseBlockAI, their acoustic treatment that filters out non-verbal noises. Poly is expected to be the first to market with Meet-certified Android-based appliances in early 2023.
Logitech will also offer an Android-based appliance version of its Rally Bar and Rally Bar Mini for Google Meet in 2023. Designed for medium-to-large and small-to-medium rooms, the AI-powered Rally Bar and Rally Bar Mini can deliver crystal clear audio and cinematic video while drastically reducing setup time and cabling complexity. If a customer chooses, they can also use the Logitech products as peripherals for the currently available Meet Compute box.
Disclosure: Wainhouse Research, part of The Futurum Group family of companies, is a research and advisory firm that engages or has engaged in research, analysis, and advisory services with many technology companies, including those mentioned in this article. The author does not hold any equity positions with any company mentioned in this article.
Analysis and opinions expressed herein are specific to the analyst individually and data and other information that might have been provided for validation, not those of Wainhouse Research as a whole.
Other insights from Futurum Research:
Logitech Bets on Two Cameras in the Room and Intelligent AI to Make Hybrid Work Meetings More Equitable
Poly+ Enterprise Support Services is a Lifesaver for Enterprises
WebexOne 2022 — The Enhancements and Innovations Reveal Great Momentum in the Product Pipeline
Image Credit: Google
The original version of this article was first published on Wainhouse Research.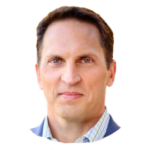 Craig Durr is a Senior Analyst with a Wainhouse – A Futurum Group company. Craig's area of expertise is digital workplace communications technologies and services.