WalkMe Q1 2023 Revenues up 16% Year-over-Year
WalkMe Q1 2023 Revenues up 16% Year-over-Year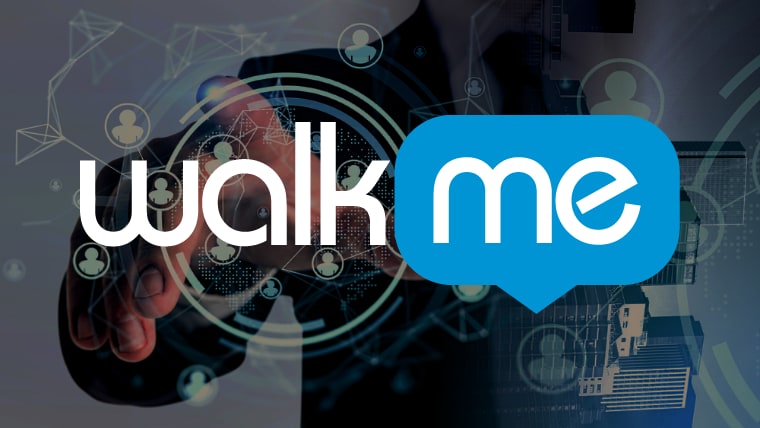 The News: WalkMe announced its first-quarter 2023 earnings that ended on March 21, 2023. The company's revenues for the quarter were $65.9 million versus $56.8 million in the year-ago period, or an increase of 16 percent. See WalkMe's full earnings Press Release here.
WalkMe Q1 2023 Revenues up 16% Year-over-Year
Analyst Take: For WalkMe's Q1 2023 earnings, the company beat analyst expectations on the top line, which is impressive given the current macroeconomic backdrop, where we continue to see elongated sales cycles, workforce reductions, delayed projects, and other organizations sweating hardware assets.
Fundamentally, the company operates in the digital adoption platform (DAP) category that is responsible for helping organizations keep their digital transformation (DX) efforts on track, which is especially key as companies are trying to squeeze productivity out of their operations in turbulent times.
Here are WalkMe' s Q1 2023 revenue and other earnings results by the numbers:
Q1 2023 revenue of $65.9 million, up 16 percent from $56.8 million for the same quarter one year ago
Q1 2023 non-GAAP gross margin of 81 percent, up from 78 percent in the same quarter a year ago.
Q1 2023 non-GAAP operating loss of $8.8 million versus $18.6 million in the year-ago quarter. Non-GAAP operating margin (loss) was minus 13 percent versus minus 33 percent in the year-ago period.
Q1 2023 non-GAAP net loss per share of $0.08 per share, compared to a net loss of $0.22 per share one year ago.
Q1 2023 non-GAAP subscription revenue of $60.6 million, up 18 percent from 51.4 million versus a year ago.
During the quarter, WalkMe continued to make impressive strides in many areas. The company continued to grow its partner ecosystem with key global system integrators (GSIs) such as Tech Mahindra and NTT Data, it became the first DAP platform to achieve FedRAMP-ready status, the company added seven net new enterprise-wide DAP customers for a total of 180, representing a 34 percent count increase from the prior year quarter. From a customer acquisition perspective, WalkMe grew its customers with ARR greater than $100K 8-percent YoY, while those with revenues greater than $1 million in ARR 16 percent YoY. Although customers with revenues greater than $100K represent a greater portion of the two, we find it impressive that the greater than $1 million segment grew twice the rate, especially at a time when companies are adding more hurdles to the procurement process.
Another key milestone for WalkMe during the quarter was WalkMe Discovery, which is a tool designed to give IT executives and enterprise software owners more granular visibility into their software stacks. The WalkMe discovery tool automatically detects all of the web-based applications an organization is running, who is using the software and whether they are using it for its intended purpose. Fundamentally, the WalkMe Discovery tool allows management teams a single pane of glass of click-by-click visibility by application, department, and user usage. In essence, management teams have insight into both user adoption and productivity by tool by user, which is effective at getting ROI out of deployed applications, and should also spur the progression of change management efforts.
WalkMe DAP Growth Trends
The DAP product category is expected to grow in the high teens over the next several years with an estimated total available market north of $1 billion. Our viewpoint is the market will continue to be propelled by organizations seeking to digitally transform (DX) themselves dotting across many product segments where training and enablement are crucial for change management efforts. Segments that are key for the DAP market include enterprise resource planning (ERP), customer relationship management (CRM), salesforce automation (SFA), human capital management (HCM), knowledge management (KM) and business intelligence (BI) just to name a few.
Although the category is still in the nascent stage, organizations are clamoring for tools that keep investments on track in an effort to boost their return on invested capital (ROIC), which is often hinged to a company's stock valuation. Thus, for organizations seeking to digitally transform themselves or take on projects that can improve the metric, we believe the DAP product category will be critical in arming project management office (PMO) teams to ensure these investments remain on track. Another factor that we expect to drive the growth of the category is larger independent software vendors (ISVs) continue to make investments in vertical and departmental applications areas along with weaving artificial intelligence into their applications.
WalkMe Provides Q2 2023 Guidance
The management team provided guidance for its second-quarter 2023 earnings. Revenues are expected to be in the range of $65 million to $66 million, or a growth rate of 8-percent to 10 percent on a YoY basis. Non-GAAP operating loss is expected to be in the range of $7.5 million to $6.5 million or -12 percent or -10 percent of revenues. For its full year 2023, WalkMe expects revenues to be in the range of $269 million to $276 million, or a growth rate of 10 percent to 13 percent YoY. Non-GAAP operating loss is expected to be in the range of $22 million to $19 million or -8 percent to -7 percent of revenues.
WalkMe Overview
Our viewpoint is the company continued to execute well at a tumultuous time, where many organizations across most vertical markets have battened down the hatches as macroeconomic and geopolitical headwinds have negatively impacted many IT spending across many categories.
However, spending on application and infrastructure is expected to stay well above the waterline as organizations want to harness the power of automation and artificial intelligence across data center and desk-based operations. Therefore, due to its market leadership position and consultative selling approach, we view these as competitive advantages that should continue to propel WalkMe forward in the coming months as PMO, risk management, human resources, and units are looking for solutions that provide better planning, accountability, and training oversight for those deployed assets. In fact, its recently announced WalkMe Discovery tool is an excellent example of this. Thus, the future looks bright for WalkMe especially as companies are seeking to weave artificial intelligence across their organizations.
Disclosure: The Futurum Group is a research and advisory firm that engages or has engaged in research, analysis, and advisory services with many technology companies, including those mentioned in this article. The author does not hold any equity positions with any company mentioned in this article.
Analysis and opinions expressed herein are specific to the analyst individually and data and other information that might have been provided for validation, not those of The Futurum Group as a whole.
Other insights from The Futurum Group:
WalkMe Launches WalkMe Discovery, Real-Time Visibility for Digital Adoption
WalkMe Q3 2022 Revenue Rises to $63.4M, up 25% from Q3 2021
WalkMe is Proving that Today's Best-in-Class Digital Adoption Platform is All About Delivering ROI