WalkMe Q3 2022 Revenue Rises to $63.4M, up 25% from Q3 2021
WalkMe Q3 2022 Revenue Rises to $63.4M, up 25% from Q3 2021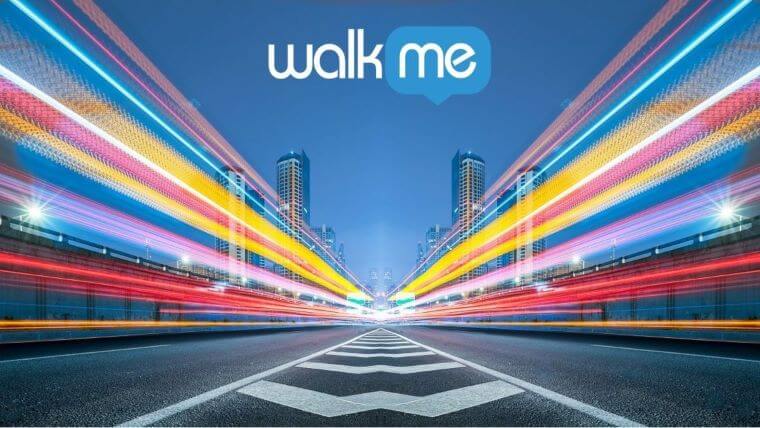 The News: WalkMe Q3 2022 revenue hit $63.4 million, an increase of 25 percent from $50.58 million one year ago, as the company reported its latest Q3 earnings on November 15. WalkMe, a Digital Adoption Platform (DAP) vendor, also saw its Annualized Recurring Revenue (ARR) grow to $254 million in the quarter, for an increase of 26 percent over the same quarter in 2021. Read the full earnings Press Release from WalkMe.
WalkMe Q3 2022 Revenue Rises to $63.4M, up 25% from Q3 2021
Analyst Take: WalkMe's Q3 2022 revenue of $63.4 million is a healthy 25 percent increase over the same quarter in 2021, as the Digital Adoption Platform vendor continues to grow its sales and customer lists as more and more enterprises look for help in managing their digital assets. WalkMe's DAP platform allows customers to visualize and improve how those digital assets, which include software, are being used inside their operations. The DAP platform uses analytics and AI to graphically to show these results, and that data can then show business leaders where changes or improvements need to be made to boost those utilization rates.
Here are WalkMe Q3 2022 revenue and other earnings results by the numbers:
Q3 2022 revenue of $63.4 million, up 25 percent from $50.58 million for the same quarter one year ago. The revenue exceeded consensus estimates of $62.97 million for the quarter from analysts with Yahoo Finance.
Q3 2022 cash flow of $9.7 million, or 15 percent of total revenue, compared to $10.1 million, or 20 percent of total revenue, one year ago.
Q3 2022 non-GAAP operating loss of $12.5 million, up 23.7 percent from $10.1 million one year ago.
Q3 2022 non-GAAP net loss per share of $0.14 per share, compared to a net loss of $0.13 per share one year ago.
Q3 2022 non-GAAP gross margin of 80 percent, up slightly from 78 percent one year ago.
Q3 2022 Annualized Recurring Revenue (ARR) of $254 million, up 26 percent from the same quarter one year ago.
Q3 2022 non-GAAP subscription revenue of $56.68 million, up 23 percent from $46 million one year ago.
WalkMe's Q3 2022 revenue progress continues even as macroeconomic conditions around the world remain volatile across the business landscape. As we have said before, a significant part of WalkMe's continuing ARR success is due to its savvy, innovative leadership team and its relentless commitment to success. These results again show strong growth on the top line for WalkMe's DAP, which directly shows customers how to maximize their investments in software across their organizations, while quickly shortening time to value in their organizations. These are critical indicators that can bring customer satisfaction quickly, especially during challenging economic times.
WalkMe DAP Growth Trends
In Q3, the number of enterprise-wide WalkMe DAP customers grew by 13, giving the company a total of 155 enterprise customers using WalMe's DAP across their operations. And the number of customers spending more than $100,000 in ARR grew by 22 percent in the quarter to 511 customers, while the number of customers spending more than $1 million in ARR grew by 30 percent year-over-year to 35.
For a DAP product category that is still nascent, these revenue gains are positive and show why WalkMe has been leading the DAP pack in the marketplace.
To continue that progress, WalkMe's challenge continues to be that prospective customers still have much to learn about the existence of the company's DAP tools and how they can help companies deliver bottom line business value while also aiding their ongoing digital transformation journeys.
The WalkMe DAP platform is a cloud-based, no-code application that helps customers better manage their software assets without having to write any code in the process. The positive ARR rates from WalkMe customers support the company's claims that it is delivering on its mission to help its clients with these issues.
What WalkMe is continuing to see is a positive business trend – its customers are deploying WalkMe at scale and are not pausing their software optimization efforts. This is both good news as well as a big success story for the company.
WalkMe Provides Fourth Quarter and Full Year 2022 Guidance
As part of the WalkMe Q3 2022 revenue and earnings report, WalkMe also provided guidance for Q4 2022 revenue of between $62.9 million to $64.9 million, which would be a growth rate of 18 percent to 22 percent, year-over-year. The company provided an estimate for its Q4 non-GAAP operating loss of between $13.2 million to $11.2 million.
For the full year 2022, WalkMe offered revenue guidance of $243 million to $245 million, which represents a growth rate of 26 percent to 27 percent year-over-year, and a non-GAAP operating loss of $61 million to $59 million.
WalkMe Overview
WalkMe was founded in 2011, and we continue to be impressed with the company and its leadership as its DAP platform stays in a healthy growth mode and its customer accounts remain on the rise.
We believe that the true value of WalkMe's DAP platform – helping busy enterprises to speed employee adoption of a company's software investments, thus increasing their uptake by workers – is a smart, achievable, and beneficial goal for customers, particularly during challenging economic times.
Throughout 2022 we have repeated that we are bullish on WalkMe's DAP platform and technologies, as well as its creative and effective leadership team. As WalkMe continues to execute on its strategic growth plans, we will maintain our watch on its earnings, sales, and customer progress as it further expands the already potent capabilities of its DAP platform. WalkMe is continuing to make its DAP product line even more compelling for new customers that are diving in to deploy it in their IT tech stacks. Those increasing customer numbers will be the company's path to continuing success in the future.
Disclosure: Futurum Research is a research and advisory firm that engages or has engaged in research, analysis, and advisory services with many technology companies, including those mentioned in this article. The author does not hold any equity positions with any company mentioned in this article.
Analysis and opinions expressed herein are specific to the analyst individually and data and other information that might have been provided for validation, not those of Futurum Research as a whole.
Other insights from Futurum Research:
Making Markets EP40: WalkMe CEO Dan Adika on Q2 Earnings & Latest State of Digital Adoption Report
WalkMe Revenue Rises in Q2 to $59.9M, Up 28% From Q2 2021
WalkMe is Proving that Today's Best-in-Class Digital Adoption Platform is all About Delivering ROI
Image Credit: MarketRealist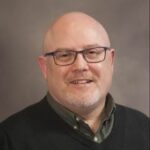 Todd is an experienced Analyst with over 21 years of experience as a technology journalist in a wide variety of tech focused areas.