Salesforce Introduces Einstein GPT: Revolutionizing Salesforce Service Cloud
Salesforce Introduces Einstein GPT: Revolutionizing Salesforce Service Cloud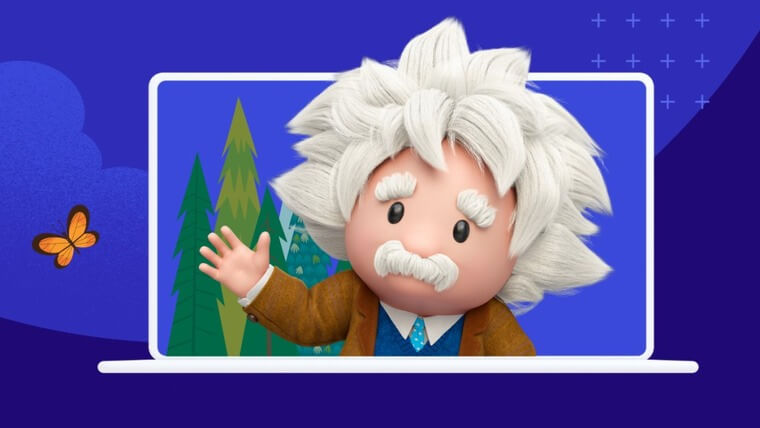 The News: Salesforce announces the launch of Einstein GPT for Salesforce Service Cloud to leverage generative AI to provide personalized and efficient customer service to customers. Einstein GPT for Salesforce Service Cloud aims to revolutionize customer service by automating routine interactions, enhancing customer experiences, and empowering service agents. Read more from Salesforce.
Salesforce Introduces Einstein GPT: Revolutionizing Salesforce Service Cloud
Analyst Take: Salesforce's introduction of Einstein GPT is yet another step in the evolution of the Salesforce Service Cloud. Personalized, efficient service is what customers expect today, and Einstein GPT for Salesforce Service Cloud will allow companies to leverage generative AI to provide that.
Think that expectation of personalized service business is just a fad? Nope. Think about your own interactions with vendors: we are an impatient bunch. We want, and expect, real-time, personalized service that addresses our needs quickly, efficiently, and satisfactorily.
According to recent research by Salesforce on customer loyalty, a whopping 72% of those surveyed say they will remain loyal to companies that deliver faster service, and 65% say they will stay loyal if the company offers a more personalized experience. The research also revealed customers also expect companies to use their data to offer more relevant customer services, with over 60% reporting they expect companies to react instantly with the most up-to-date information when transferring across departments. This is important, as 52% of those surveyed cited poor-quality service as the primary reason preventing them from making a repeat purchase.
Einstein GPT for Salesforce Service Cloud — How it Works
Einstein GPT for Salesforce Service Cloud will allow companies to leverage generative AI to provide that personalized and efficient service that customers desire. Because Einstein GPT, a natural language processing (NLP) tool, has been pre-trained on a massive amount of data, and data that's coming from an organization's own knowledge base, it uses this knowledge to understand the context of a customer's inquiry, and provide an accurate and relevant response for customer service representatives. This should provide benefits in many ways, including reducing customer service wait times, improving customer satisfaction, and increasing efficiency for contact center agents — not to mention making their jobs more enjoyable and helping reduce churn.
As an example, a customer can ask about a very specific detail of a product within a customer chat in the Salesforce Service Cloud, and Einstein GPT will quickly generate a response which includes the source of the answer. Ensuring there is a human in the loop, the agent can send as is, edit the response or even ask Einstein GPT to create a revised version of the answer — such as making it shorter. Einstein can also deliver the next best action, which the agent can choose to relay to the customer or not, based on the agent's judgment.
Beyond generating responses to customer inquiries, Einstein GPT for Salesforce Service Cloud will automate knowledge article creation, and auto-generate case wrap-up summaries with trusted, relevant data sources that are powered by Salesforce Data Cloud.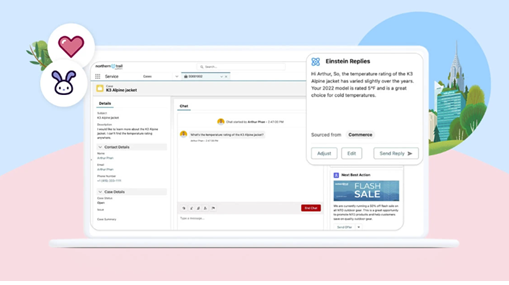 Salesforce has also introduced the Service Catalog, which allows companies to streamline requests automating the fulfillment process for common requests like replacing or returning products. Companies can create workflows faster and easier without custom code, and creating a library of workflows that can be accessed and utilized by others. Companies can also automate complex workflows and trigger personalized actions based on real-time changes.
The introduction of Einstein GPT in Salesforce Service Cloud is good news — for agents and for customers. The automation of routine interactions tackles the mundane tasks that agents are often saddled with, empowering them to deliver better customer service and drive customer satisfaction and loyalty. In today's business world where pretty much everything is at risk of being commoditized, that's a good thing. Happy, satisfied customers stay. Happy, productive employees stay as well. That's a win all the way around.
Disclosure: The Futurum Group is a research and advisory firm that engages or has engaged in research, analysis, and advisory services with many technology companies, including those mentioned in this article. The author does not hold any equity positions with any company mentioned in this article.
Analysis and opinions expressed herein are specific to the analyst individually and data and other information that might have been provided for validation, not those of The Futurum Group as a whole.
Other insights from The Futurum Group:
Salesforce Integrates Einstein GPT in Salesforce Sales Cloud and It's a Game-Changer 
Salesforce and Accenture Announce Collaboration on an Acceleration Hub for Generative AI for CRM Technologies
Salesforce Unveils Slack GPT, a Generative AI Tool, to Boost Employee Productivity
Image Credit: Salesforce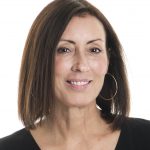 Shelly Kramer is a Principal Analyst and Founding Partner at Futurum Research. A serial entrepreneur with a technology centric focus, she has worked alongside some of the world's largest brands to embrace disruption and spur innovation, understand and address the realities of the connected customer, and help navigate the process of digital transformation. She brings 20 years' experience as a brand strategist to her work at Futurum, and has deep experience helping global companies with marketing challenges, GTM strategies, messaging development, and driving strategy and digital transformation for B2B brands across multiple verticals. Shelly's coverage areas include Collaboration/CX/SaaS, platforms, ESG, and Cybersecurity, as well as topics and trends related to the Future of Work, the transformation of the workplace and how people and technology are driving that transformation. A transplanted New Yorker, she has learned to love life in the Midwest, and has firsthand experience that some of the most innovative minds and most successful companies in the world also happen to live in "flyover country."