Red Hat Launches Latest Versions of Enterprise Operating System
Red Hat Launches Latest Versions of Enterprise Operating System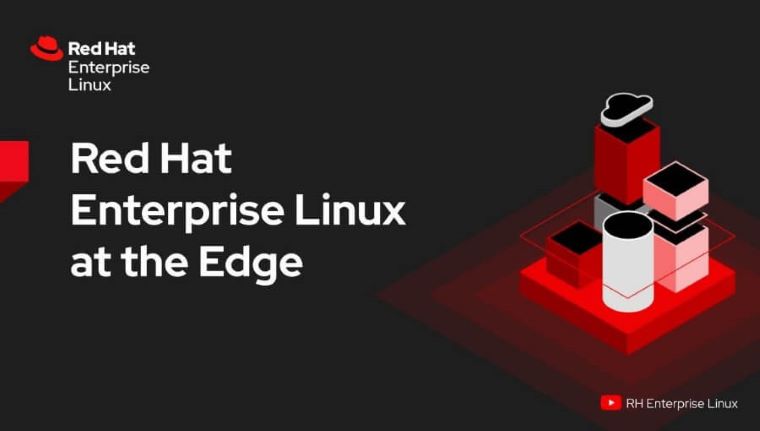 The News: Last week Red Hat introduced RHEL (RHEL) 9.1, the latest version of the company's core enterprise Linux operating system. Along with the recently announced RHEL 8.7, these version updates provide further capabilities for organizations looking to deploy Linux at scale including assisting in the streamlining of complex infrastructure environments to bolstering the security of containerized applications. Read the full Press Release here.
Red Hat Launches Latest Versions of Enterprise Operating System
Analyst Take: While Red Hat talks a lot about OpenShift, and rightly it should, the core revenue engine for the business is still the RHEL business. We don't get clarity on the breakdown of the Red Hat Business when IBM announces earnings, but I would estimate that the RHEL business still accounts for upwards of 70% of Red Hat's revenue. While not sexy and headline-grabbing the RHEL business is crucial to Red Hat so the fact that the company continues to invest heavily in RHEL is not surprising.
If your organization has not already upgraded to the RHEL 9 family, and your company has pervasively deployed RHEL, then chances are you're running RHEL 8.x. If your organization is in this position then RHEL 8.7, has just arrived ready for download. Red Hat released RHEL 8.7 as the latest update to their RHEL 8 operating system series to bring more new features, updated components, and other changes.
Why upgrade? RHEL 8.6 is proven and reliable. However, the latest RHEL provides enhanced security features and deployment tooling. For many, any enhancements in the security posture of an operating system will be reason enough to upgrade.
Security Front and Center
For many enterprises, the discussion around operating systems largely starts and stops with security as keeping servers patched and up to date is the first step in a wider security approach. RHEL 9.1 and 8.7 continue the security focus with operating system images that are pre-configured to meet the specific security needs of organizations.
RHEL 8.7 is arrives six months after RHEL 8.6 and introduces new capabilities such as the ability to view and manage system-wide crypto policies for consistency and reduction of risk, support for editing custom firewall services, as well as to label and encrypt data in sos reports.
Red Hat is also strengthening its Software Bill of Materials (SBOM) with Secure Software Supply Chain methodologies, Red Hat did this by adopting Sigstore, the respected open-source software signing service for its build pipelines and tooling. This makes RHEL and the programs built within it much more trustworthy.
Red Hat Insights now includes a malware detection capability to scan RHEL deployments for known vulnerabilities or malicious code. Additionally, Sigstore technology is now incorporated into RHEL's native container tools as a technical preview. This helps users to sign and verify code signatures using local keys, improving software security postures in hybrid environments.
If securing your software is not a good enough rationale to upgrade to these latest versions, it is worth noting that SBOMs are now required by government regulation and presidential decree in the USA so. SBOMs are not just a good idea they are federally mandated for many organizations.
By enabling security compliance profiles in image builder blueprint files, operations teams can specify an OpenSCAP security profile when extending RHEL deployments with image builder to deliver operating system images that align with IT security and compliance requirements from the point of installation.
The latest versions of RHEL extend multi-level security (MLS) support for agencies or other sensitive operations to better document and control classification needs. Administrators can also use new attestation technology to verify that their operating system is booting with validated, unmodified components, helping to better limit potential threat vectors.
Another key security-focused enhancement is that, RHEL's Network Security Services (NSS) libraries now require all RSA secure keys to be at least 1023 bits. This ensures your encrypted keys are stronger.
Automation, Patching and Upgrades
As Linux becomes the default option for many customers hybrid cloud deployments scale of deployment and keeping the deployments current becomes an increasingly complex challenge. Against this backdrop red Hat has worked to make RHEL easier to deploy and patch in production environments. These latest releases also improve upon kernel live patching workflow by IT operations teams to install only kpatch updates, and makes it possible to download the RHEL installation media when you try to create a new virtual machine in the web console.
New RHEL system roles are also present in this release, such as the Redfish Ansible automation modules that enables teams to use the Redfish hardware management interface to control the state of a system, manage Redfish accounts, or manage the order of boot devices.
RHEL 8.7's new Ansible tooling lets organizations using Identity Management in RHEL configure smart card authentication across their entire infrastructure and access RHEL systems that use identities stored in an external source like AWS, Azure, or GCP deployments.
Another interesting addition to this release is the way Red Hat handles upgrades from previous releases. It is now possible to upgrade from two-year-old RHEL versions, and the Convert2RHEL tool has been updated to support more flexible simultaneous landing releases from
CentOS Linux to RHEL
New capabilities have also been brought to the on-premises version of RHEL's image builder to enable teams to specify an OpenSCAP security profile to the image builder blueprint when building images or specify if the image will contain an embedded container, which will be available for use at boot.
The company is also incorporating Sigstore into its Podman deployments. Since Podman works natively with Kubernetes, the widely deployed cloud orchestration tool, Podman has become very popular in its own right.
Looking Ahead
The core enterprise Linux distribution is vital to Red Hat's financial fortunes as well as its wider ecosystem ambitions so these updates represent a vital moment for the company. The focus on security and increasing the ease of deployment will be much valued by IT operations team as they look to make Linux more pervasive in hybrid cloud deployments.
Red Hat is looking to innovate on a variety of fronts whether that is automation or Kubernetes, but the core Linux distribution remains the foundation. After some rocky moments with the transition around the way code flows from the community through to this full-blown enterprise version now behind the company the focus is solely on the functionality and less on the community noise. This is good for both users and red hat as a solid pipeline of code flowing through to the enterprise fully supported version of RHEL is vital for many businesses as they look to increasingly deploy Linux at scale and for more vital production workloads.
I expect to see Red Hat continue to focus on security and automation in future releases as this is what operations teams are clamoring for as they look to do more with less and support increasingly hybrid cloud deployments. The functionality in these releases will hit the spot for many IT operations teams and this is good for both the wider Linux community and Red Hat's prospects.
RHEL 8.7 is available today for all Red Hat customers with an active RHEL subscription from Red Hat's Customer Portal. If you don't have a RHEL subscription and your organization wants to trial RHEL, then you can download a 60-day evaluation edition.
Disclosure: Futurum Research is a research and advisory firm that engages or has engaged in research, analysis, and advisory services with many technology companies, including those mentioned in this article. The author does not hold any equity positions with any company mentioned in this article.
Analysis and opinions expressed herein are specific to the analyst individually and data and other information that might have been provided for validation, not those of Futurum Research as a whole.
Other insights from Futurum Research:
Red Hat Continues Kubernetes Innovation Track Record with Red Hat Device Edge
Red Hat Partners to Build Open Source Smart City Platform
IBM Adds Red Hat Storage Capabilities to its IBM Storage Business Unit Portfolio
Image Credit: Red Hat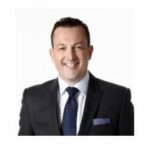 Steven Dickens is Vice President of Sales and Business Development and Senior Analyst at Futurum Research. Operating at the crossroads of technology and disruption, Steven engages with the world's largest technology brands exploring new operating models and how they drive innovation and competitive edge for the enterprise.  Read Full Bio.