Red Hat Continues Kubernetes Innovation Track Record with Red Hat Device Edge
Red Hat Continues Kubernetes Innovation Track Record with Red Hat Device Edge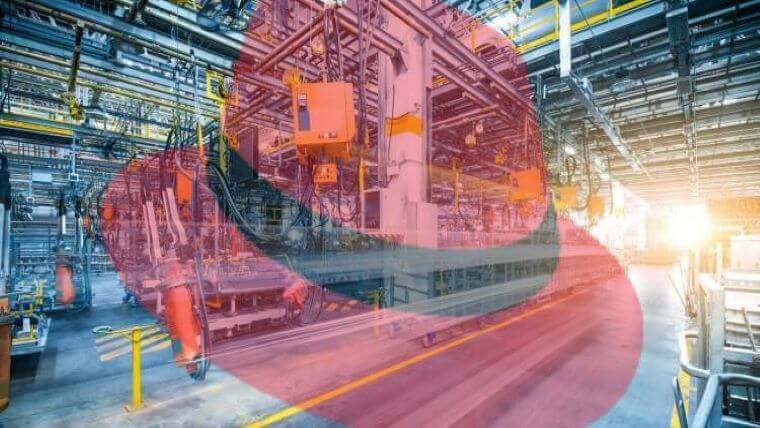 The News: At KubeCon this week, Red Hat announced a new lightweight Kubernetes solution focused on Edge computing. Red Hat Device Edge continues their Kubernetes innovation track record. Read the full Press Release from Red Hat here.
Red Hat Continues Kubernetes Innovation Track Record with Red Hat Device Edge
Analyst Take: KubeCon is the perfect place for Red Hat to launch a lightweight version of Kubernetes (K8S) aimed at the edge. The event is the Linux Foundation's event focused on the container community and runs with the support of the Cloud Native Computing Foundation.
As computing power pushes toward the edge, network bandwidth improves with 5G becoming pervasive and every device becoming more intelligent and sensor centric. We are seeing an explosion in the edge's role in digitally transformed enterprises. However, this explosion is a challenge for DevOps teams that have to develop, deploy, and ultimately manage cloud-native applications. The main challenge facing these teams up until now has been the heavyweight nature of K8S deployment payloads, which in reality have constrained K8S to the near edge.
The lightweight Kubernetes solution announcement this week by Red Hat looks to make this roadblock a thing of the past. Red Hat Device Edge is focused on providing enterprises with the flexibility to deploy containers at the edge in a smaller footprint than was previously possible with full-fat K8S. The design point for MicroShift, the project that Red Hat Device Edge is based on, diverges from those of the OKD Project that underpins OpenShift. These differences are driven by the non-functional requirements of the very different operating environments each project targets. OKD and ultimately OpenShift from Red Hat look to provide a full-stack, self-managed container application platform which is targeted at developer and operations-centric use cases deployed on cloud infrastructure.
Red Hat Device Edge is designed to provide an OpenShift experience in a smaller form factor, focused on headless devices. In order to handle the constraints of edge computing environments as resource overhead is the primary focus, Red Hat has reduced OpenShift's feature set to remove functionality not needed in edge use cases.
Red Hat Device Edge
Red Hat Device Edge will be aimed at organizations that require small factor edge devices with support for bare metal, virtualized, or containerized applications, regardless of industry. Compiled as a single binary to remove duplications rather than being delivered in the container libraries Red Hat has stripped down base functionality including the likes of pre-integrated monitoring, telemetry and other components less needed in Edge deployments that put an overhead on memory. The result is a reduction in the compute footprint required by up to 50% when compared with traditional Kubernetes deployments. This approach by Red Hat is architected to address the challenges that large-scale edge computing at the device edge by delivering:
Linux OS optimized for the Edge – based on Red Hat Enterprise Linux (RHEL) but tailored for small edge devices with a reduced update footprint.
Centralized scaling and monitoring for edge device fleets – Red Hat Smart Management enterprise IT teams can manage through light or near zero-touch orchestration, monitoring system health and updates with automatic rollbacks.
Edge Optimized Kubernetes – Kubernetes but built with the edge in mind. A smaller, lighter-weight payload that lowers the bar for cloud-native applications for edge computing environments but ensures consistency of existing Kubernetes skills.
According to the company, Red Hat isn't focused on developing a new edge product aimed at simple solutions such as sensors and thermostats. "If you want to always run the same workload on a small device you can do fine with Podman," Nick Barcet Senior Director, CTO Customer-led Open Innovation Red Hat said while referring to the lightweight tool for managing containers, images, volumes and pods made from groups of containers. "We were looking for customers that needed full orchestration."
Red Hat Device Edge will run a wide variety of workloads using Podman for edge container management or MicroShift for a Kubernetes API. Another key capability highlighted in the announcement was that enterprises will be able to use this approach to use Windows applications within a virtual machine.
Early Customer Adoption
Red Hat Device Edge was designed to assist customers and partners address the challenges posed by complex edge environments, an early example of early customer adoption is Lockheed Martin the MicroShift project community which plans to use Red Hat Device Edge to transform application delivery and deploy AI workloads in extreme conditions including wildland fire management, military battlefield environments and the harshest environment of them all, space.
Another early customer highlighted by Red Hat is ABB who according to the company is planning to use Device Edge as part of the ABB Ability Edgenius solutions on resource-constrained devices. The ABB Edgenius portfolio of solutions is an edge platform for industrial software applications.
These early examples of customer adoption speak to the requirements that many industrial edge applications drive for industrial manufacturers looking to drive digital transformation in their products and services. I expect to see these lightweight K8S deployments drive a new wave of innovation in the industrial edge space in the months ahead.
Looking Ahead
Edge computing is exploding with vendors rushing to launch solutions to take advantage of a rapidly expanding total addressable market. Innovation at the edge has led to a plethora of emerging use cases for enterprises across all industries. However, challenges have developed, driven by the pace and scale of the innovation, the most pressing being the sheer complexity of the management of these devices.
SUSE with its Rancher offering and VMware Tanzu will increasingly be looking to the Edge and TAM that it represents as a new opportunity to continue their growth trajectory for their K8S solutions and I fully expect 2023 to be the year where Edge commuting becomes the new battleground for open source vendors looking to drive ARR growth. It is still too early to see how the competitive landscape will solidify, but I fully expect Red Hat to be in the mix.
Red Hat Device Edge is a promising first step in addressing the challenges of deploying K8S at the edge and unlocking the full scope of benefits promised by edge computing. I fully expect to see more from Red Hat in the coming quarters and I will be looking to track what the company is doing to ensure that edge devices do not present a new threat vector for organizations looking to deploy edge at scale but who are focused on security concerns.
Disclosure: Futurum Research is a research and advisory firm that engages or has engaged in research, analysis, and advisory services with many technology companies, including those mentioned in this article. The author does not hold any equity positions with any company mentioned in this article.
Analysis and opinions expressed herein are specific to the analyst individually and data and other information that might have been provided for validation, not those of Futurum Research as a whole.
Other insights from Futurum Research:
Red Hat Partners to Build Open Source Smart City Platform
IBM Adds Red Hat Storage Capabilities to its IBM Storage Business Unit Portfolio
Red Hat Announces Latest Version of OpenStack — Red Hat OpenStack Platform 17 — at MWC Las Vegas
Image Credit: Enterprise IoT Insights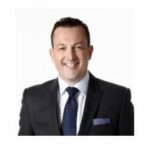 Steven Dickens is Vice President of Sales and Business Development and Senior Analyst at Futurum Research. Operating at the crossroads of technology and disruption, Steven engages with the world's largest technology brands exploring new operating models and how they drive innovation and competitive edge for the enterprise.  Read Full Bio.