Qualcomm Uplifts WiFi 7 through Mesh Networking Performance Optimization
Qualcomm Uplifts WiFi 7 through Mesh Networking Performance Optimization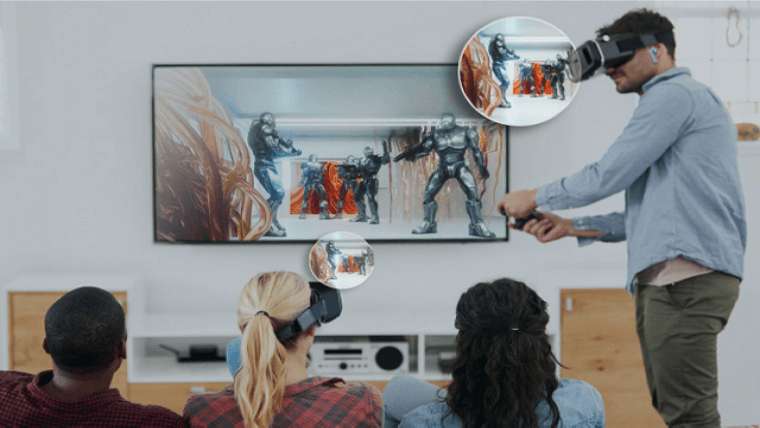 The News: Qualcomm Technologies' networking solutions now offer a bounty of different measures designed to optimize mesh networking performance including an advanced network scheduler, Orthogonal Frequency Division Multiple Access (OFDMA), Multi-Link Operation, and Multi-User Multiple-Input, Multiple-Output (MU-MIMO) to serve a multitude of connected devices, while deploying client connections and backhaul links in a manner that provides sufficient throughput and required latency in most WiFi 7 use cases. Read the Qualcomm blog here.
Qualcomm Uplifts WiFi 7 through Mesh Networking Performance Optimization
Analyst Take: Wi-Fi mesh networks are increasingly popular with consumers, providing a ready to deploy solution for high-speed whole-house and whole facility Wi-Fi coverage. A vital requirement to deliver on the objective of sufficient Wi-Fi performance for each client within a mesh network area are high throughput backhaul links with a consistent channel capacity to serve all connected clients accordingly from each mesh node. This means that the mesh node backhaul links have access to wide channels with sufficient radio frequency (RF) power to bridge the distance in-between and provide the required link capacity.
However, Wi-Fi was not the first radio system operating in the unlicensed 5GHz spectrum. Today many regulatory bodies levy some well manageable restrictions on parts of the bandwidth in the U-NII2A and U-NII-2C bands prioritizing incumbents' access rights, usually through dynamic frequency selection (DFS) as well as transmit power control (TPC) mechanisms.
A DFS incumbent detection mechanism is mandatory only on access points (APs) and mesh nodes since these exercise control over the operating channels of their connected clients. I see this measure as an aid in keeping system cost and implementation intricacies judicious. Additionally, some countries may require Wi-Fi APs and mesh nodes to operate indoors at lower power levels.
Before entering a DFS mandating channel, each AP and mesh node will scan the related 5GHz spectrum for a specified amount of time before it actively engages. Once operating on a DFS channel, the AP continues to monitor for radar pulses and must vacate the parts of the spectrum in which radar activity is detected within a mandated time. Once a slither of spectrum has been marked as exposed to radar signals, the system will wait between 30 minutes to multiple hours before re-engaging in that specific frequency range.
To minimize the impact of a detected radar system on the total accessible bandwidth, Qualcomm uses Adaptive Interference Puncturing, which is based on a new Wi-Fi 7 method for efficient in-band interference mitigation. It can be used in conjunction with the DFS scanner to continuously use the widest-possible channel bandwidth even in the presence of radar signals.
In case a mesh node detects an incumbent radar signal, the Qualcomm Immersive Home platforms and Qualcomm Networking Pro Series platforms use Adaptive Interference Puncturing, slicing out the incumbent occupied sub-channel(s) from the wideband channel in use and continuing to operate in the remaining spectrum, reducing the usable bandwidth in 20MHz or 40MHz increments only, depending on the total channel bandwidth and the nature of the radar system.
From my view, using the maximum available 5GHz spectrum — including the DFS channels — is a key capability and differentiator of Qualcomm's mesh networking solutions based on flexible hardware building blocks, and available turn-key control solutions providing sufficient backhaul bandwidth to support necessary throughput, latency, and jitter and can dynamically adjust to changing conditions.
Qualcomm WiFi 7 Innovations: Readies WiFi for Fulfilling Breakthrough Use Cases
Qualcomm's portfolio innovation is timely and welcome as WiFi 7 is expected to have a specification ready for production in May 2023, with minimal changes expected in the final version by May 2024. Compatible devices have already been released this year. I anticipate that Qualcomm's innovations and product offerings such as Qualcomm Networking Pro Series Wi-Fi 7 Platforms and Qualcomm Immersive Home Wi-Fi 7 Platforms, will play a major role in delivering a wider array of new service offerings including AR/VR and metaverse applications. The new WiFi 7 capabilities can boost maximum connection speeds to 46 Gbps, decreasing communication latency, and improving connection reliability.
I view Qualcomm as playing an integral role in driving the innovation behind the new features that provide substantial improvements over previous versions, which can accelerate wireless ecosystem-wide adoption of WiFi 7. Such features consist of mesh networking optimization and additional capabilities that include multi-band congestion avoidance, restricted targeted wait time, multi-link aggregation, larger channels, multi-AP data transfer, multi-AP mobility, roaming compatibility, and enhanced sensing.
For instance, WiFi OpenRoaming is bolstered with WiFi 7 delivering continuous roaming on WiFi networks, especially applicable for settings with high densities of connected devices such as smart stadiums, enterprise facilities, and malls. There are already over one million OpenRoaming hotspots and I anticipate that users will increasingly not notice that they are roaming from one network to another through WiFi 7 enhancements.
These advances can augment the delivery of higher-quality video (16K video streaming), real-time collaboration, as well as improve AR/VR, digital twin, and metaverse application performance. I anticipate that Qualcomm-driven WiFi 7 innovations will prove a difference maker in swiftly broadening market acceptance.
Disclosure: Futurum Research is a research and advisory firm that engages or has engaged in research, analysis, and advisory services with many technology companies, including those mentioned in this article. The author does not hold any equity positions with any company mentioned in this article.
Analysis and opinions expressed herein are specific to the analyst individually and data and other information that might have been provided for validation, not those of Futurum Research as a whole.
Other insights from Futurum Research:
Qualcomm and trinamiX Face up to Biometric Smartphone Security Realities
MWC 2023: Qualcomm Dramatically Raises 5G FWA Game with FWA Platform Gen 3
MWC 2023: Qualcomm Technologies Unveils the Qualcomm Aware Platform, Designed to Help Enterprises Drive Operational Efficiencies
Image Credit: Qualcomm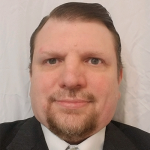 Ron is an experienced research expert and analyst, with over 20 years of experience in the digital and IT transformation markets. He is a recognized authority at tracking the evolution of and identifying the key disruptive trends within the service enablement ecosystem, including software and services, infrastructure, 5G/IoT, AI/analytics, security, cloud computing, revenue management, and regulatory issues. Read Full Bio.