Qualcomm and trinamiX Face up to Biometric Smartphone Security Realities
Qualcomm and trinamiX Face up to Biometric Smartphone Security Realities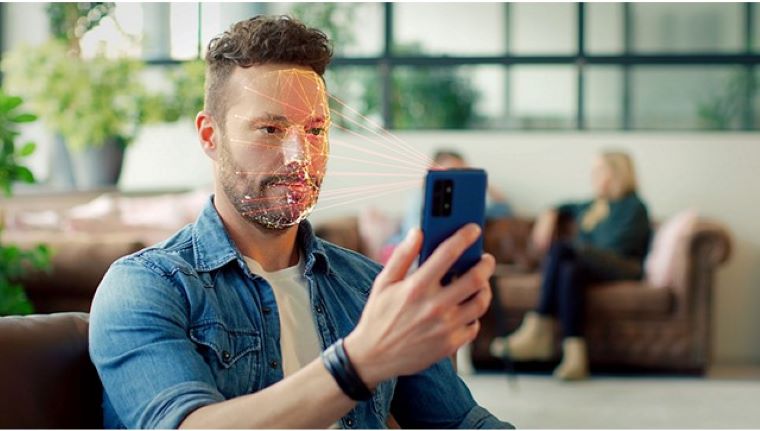 The News: Qualcomm and trinamiX are collaborating to advance biometric smartphone security behind OLED display for use with Snapdragon platforms. Read the Qualcomm blog here.
Qualcomm and trinamiX Face up to Biometric Smartphone Security Realities
Analyst Take: Qualcomm is working with biometric specialist trinamiX to develop biometric solutions on devices powered by the Snapdragon platform to ensure that virtually un-hackable face authentication becomes widely available. The pair, collaborating through the Qualcomm Platform Solutions Ecosystem, are strategically committed to providing spoof-proof phones as cybersecurity threats continue to mount for all mobile device users.
For background, in 2011 trinamiX parent company BASF uncovered a breakthrough in research on organic solar cells. The finding incentivized BASF in 2015 to form a new subsidiary, trinamiX, to explore applications in face authentication. Now trinamiX is showcasing an innovative face authentication technology that is being used in a smartphone demonstrator, which is generating positive feedback due to how the solution operates invisibly from behind the smartphone's display on a Snapdragon 8 Gen 2 reference design, avoiding the need to use a punch hole or notch in the design.
The technology's key differentiator is discerning skin over impersonating materials to verify a user's liveness. The technology knows whether the object being scanned is a live human being or not, ensuring that a two-dimensional photo or a three-dimensional replica can't open your phone through manipulation of inanimate counterfeits.
Through its patented technology Beam Profile Analysis, trinamiX Face Authentication can simultaneously verify both the user's identity and liveness that ensures that even hyper-realistic replicas of the user's face cannot provide unauthorized access to personal data. TrinamiX's claim that its Face Authentication technology is virtually un-hackable is encouraging as the company seeks to further differentiate itself from competing liveness detection solutions.
I expect that trinamiX's face authentication solution now running inside the Qualcomm Trusted Execution Environment (TEE) will prove the difference maker in accelerating mobile ecosystem adoption of the combined Qualcomm/trinamiX capabilities, especially with device makers. Qualcomm TEE provides the controlled and separated environment outside the high-level operating system (HLOS) that is essential to allowing trusted execution of code and to protect against growing threats such as biometric fraud, viruses, Trojans, and root kits.
Qualcomm and trinamiX: Facing Down Mounting Deepfake Threats
Synthetic entertainment media, such as deep fakes, are an expanding cybersecurity threat, and cybercriminals are now using biometric security hacks for financial fraud, identity theft, information manipulation, phishing, and other disruptive activities. To counter such threats, trinamiX Face Authentication meets stringent biometrics specifications such as Android Biometric Class 3 (strong), IIFAA Biometric Face Security as well as FIDO Level C, which is being developed to further strengthen authentication safeguards to counter the most difficult attacks.
Deep fake cybersecurity challenges are now a top priority business concern as deep fakes can be used to create videos or audio recordings that imitate executives or other key decision makers within an organization, which can cause reputational damage or brand fallout. Deep fakes can also be used to spread false information about an organization, including products and services, which can result in lost sales or legal problems. Deep fake capabilities can consist of video or audio to imitate a colleague, customer, or partner across collaboration platforms, attesting to their current level of sophistication.
Overall, I believe Qualcomm has the mobile ecosystem influence and channels to accelerate adoption of the trinamiX Face Authentication solution. Qualcomm unveiled the trinamiX solution on its Snapdragon 8 Gen 2 reference design at Snapdragon Summit 2022, providing the foundation to spur keen interest and momentum across the manufacturing space. During 2023, I am certainly looking forward to the upcoming go-to-market announcements that Qualcomm has forecasted, since the Qualcomm and trinamiX collaboration is precisely the ecosystem collaboration vital to taking a bite out of mounting cybercrime and cyberthreats.
Disclosure: Futurum Research is a research and advisory firm that engages or has engaged in research, analysis, and advisory services with many technology companies, including those mentioned in this article. The author does not hold any equity positions with any company mentioned in this article.
Analysis and opinions expressed herein are specific to the analyst individually and data and other information that might have been provided for validation, not those of Futurum Research as a whole.
Other insights from Futurum Research:
Qualcomm Sparks the Next Phase of 5G With the World's First 5G Advanced-Ready Modem-RF System
Qualcomm Announces its Snapdragon x75 5G Modem-RF
MWC 2023: Qualcomm Technologies Unveils the Qualcomm Aware Platform, Designed to Help Enterprises Drive Operational Efficiencies
Image Credit: Qualcomm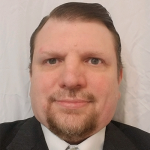 Ron is an experienced research expert and analyst, with over 20 years of experience in the digital and IT transformation markets. He is a recognized authority at tracking the evolution of and identifying the key disruptive trends within the service enablement ecosystem, including software and services, infrastructure, 5G/IoT, AI/analytics, security, cloud computing, revenue management, and regulatory issues. Read Full Bio.