Qualcomm Revenue in Q1 Up 58% in Automotive, as IoT Gains 7%
Qualcomm Revenue in Q1 Up 58% in Automotive, as IoT Gains 7%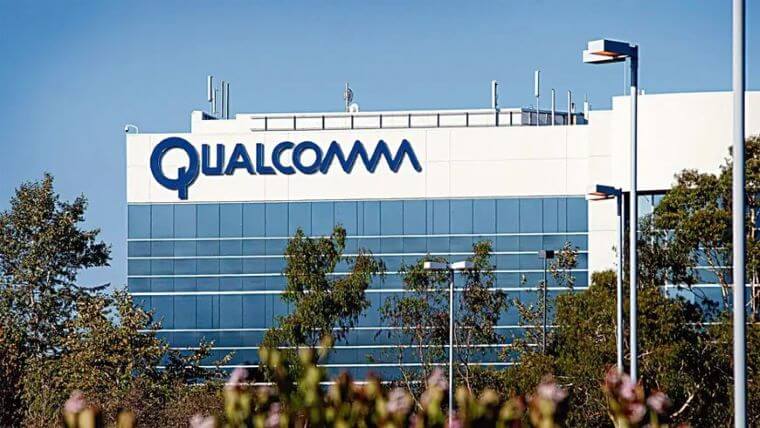 The News: Qualcomm's revenue for its automotive segment soared by 58 percent to $456 million in the first quarter of fiscal year 2023 (FY2023), up from $288 million one year ago as the Snapdragon mobile processor, 5G, RF systems, and Wi-Fi technology company announced its Q1 earnings figures on February 2. Qualcomm's IoT revenue, meanwhile, rose by seven percent in Q1 to $1.7 billion from $1.6 billion a year ago. Overall Qualcomm Q1 revenue tallied $9.5 billion, a 12 percent decline from $10.7 billion one year ago. Read the full Qualcomm Q1 earnings Press Release.
Qualcomm Revenue in Q1 Up 58% in Automotive, as IoT Gains 7%
Analyst Take: With its healthy increases in automotive and IoT revenue, Qualcomm is showing solid results in what remains a challenging macroeconomic environment around the world.
Yes, Qualcomm's top line revenue figure fell in Q1 from the prior year, but Qualcomm showed enough positive increases in other Q1 earnings numbers to show that its strategy of diversifying its product lines has been paying off in stability for the company. With its full range of products including Snapdragon mobile processors, modems, RF systems, 5G, connectivity SKUs, and software, Qualcomm has been assembling a combination of technologies that keeps the company on solid ground even when some segments are facing global economic headwinds.
Here are the Qualcomm Q1 2023 fiscal earnings figures by the numbers:
Q1 2023 non-GAAP revenue of $9.5 billion, down 12 percent from $10.7 billion for the same quarter one year ago. The revenue figure was just below analyst estimates of $9.6 billion as expected by analysts from Investing.com.
Q1 2023 non-GAAP net income of $2.7 billion, down 27 percent from $3.7 billion one year ago.
Q1 2023 non-GAAP operating income of $3.3 billion, which is down 25 percent from $4.4 billion one year ago.
Q1 2023 non-GAAP operating expenses of $2.2 billion, down six percent from $2.3 billion one year ago.
Q1 2023 non-GAAP diluted earnings per share (EPS) of $2.37, down from $3.23 per share one year ago, but beating the $2.36 per share price expected by analysts from Investing.com.
Qualcomm's Q1 revenue and EPS results are in line with expectations, with the EPS even coming in above guidance at the mid-point. And the Q1 total revenue figure of $9.5 billion was just below analyst expectations, so the miss was not as dramatic as those being seen by other tech and consumer companies in this topsy-turvy market of the last year.
Qualcomm Revenue by Market Segments
Here is the breakdown for Qualcomm's Q1 FY2023 earnings by business segments:
In the company's Qualcomm CDMA Technologies (QCT) division, overall revenue fell to $7.9 billion in Q1, an 11 percent decrease from $8.8 billion one year ago. This was largely due to global demand softening in the handset marketplace, which saw Qualcomm's Q1 handset revenue fall to $5.8 billion, down 18 percent from $7 billion one year ago for Qualcomm mobile chips and platforms.
Also included in Qualcomm's QCT division are its automotive and IoT businesses, which both saw healthy revenue gains in Q1. Qualcomm's automotive technology revenue rose 58 percent to $456 million, up from $288 million in 2021. IoT revenue rose seven percent to $1.7 billion, up from $1.6 billion one year ago.
In its Qualcomm Technology Licensing (QTL) division, Qualcomm saw revenue fall 16 percent in Q1 to $1.5 billion, down from $1.8 billion one year ago.
Overall, we believe that the Qualcomm Q1 earnings numbers show that this company is continuing its success in transforming itself from offering just mobile processors in the past to becoming a diversified, connected communications company that serves customers all the way out to the intelligent edge.
We spoke with Qualcomm CEO Cristiano R. Amon and CFO Akash Palkhiwala about the company's Q1 earnings results and both leaders are upbeat and optimistic about the company's future. They shared that inventory challenges persist for the company, but that the back half of the year is looking better. These are good insights into Qualcomm's full year 2023 earnings and performance outlook.
We believe that the company's outstanding Q1 automotive revenue performance and its steady IoT revenue growth continue to show Qualcomm's resilience in a difficult global market. And we see no surprise in the revenue softness in the handset market due to those sagging global handset sales – which are even being seen by Apple for the first time in seven years. Bottom line, we believe that Qualcomm is well-positioned to bounce back in handset revenue as consumer spending ramps back up and inventory levels normalize in the future.
Qualcomm Revenue Guidance for Q2 2023
Qualcomm also provided guidance for Q2 2023 revenue as part of its Q1 earnings report.
Overall Q2 2023 revenue for Qualcomm is expected to be in the range of $8.7 billion to $9.5 billion, including estimated QCT revenue of $7.4B to $8 billion and QTL revenue of $1.25 billion to $1.45 billion.
Also expected is a non-GAAP diluted EPS price of $2.05 to $2.25 per share.
Our Qualcomm Revenue Overview
In a tough global macroeconomic environment, Qualcomm's Q1 2023 earnings were promising. It evidenced the strength of the company as a whole, even as handset sales have been lagging. That is great progress for the company which formerly was deeply dependent on healthy smartphone sales for its own bread and butter. But that was all before and displays the strong leadership of Amon and the rest of his talented executive team in driving Qualcomm forward and achieving broader success.
We will continue to watch Qualcomm's performance through 2023 and beyond with enthusiasm as it navigates its way through any market headwinds to come.
Disclosure: Futurum Research is a research and advisory firm that engages or has engaged in research, analysis, and advisory services with many technology companies, including those mentioned in this article. The author does not hold any equity positions with any company mentioned in this article.
Analysis and opinions expressed herein are specific to the analyst individually and data and other information that might have been provided for validation, not those of Futurum Research as a whole.
Other insights from Futurum Research:
Qualcomm and Salesforce Announce Partnership to Design a New Vehicle Platform for Automakers
Qualcomm Intros Snapdragon Satellite, First Satellite-Based Solution Capable of Two-Way Messaging for Smartphones
Qualcomm Snapdragon Summit 2022 Recap
Image Credit: Communications Today