Qualcomm Snapdragon Summit 2022 Recap
Qualcomm Snapdragon Summit 2022 Recap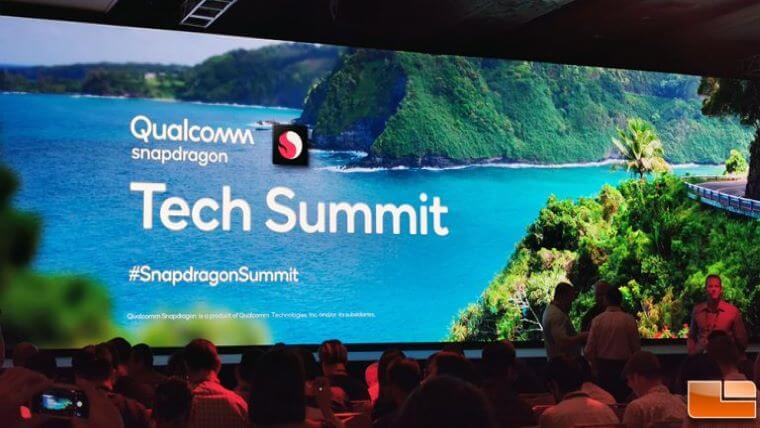 The News: Qualcomm recently hosted its annual Qualcomm Snapdragon Summit 2022 where the company made a flurry of announcements for its Snapdragon Mobile, Extended Reality, Compute and Sound platforms. The first day of the event was focused on driving premium mobile experiences with their next generation flagship Snapdragon 8 Gen 2 series mobile platform while day two was centered around Snapdragon beyond mobile isolating their latest innovations in XR, Sound and compute to name a few. Read the Press Release from Qualcomm for more.
Qualcomm Snapdragon Summit 2022 Recap
Analyst Take: Qualcomm Snapdragon Summit 2022 is in the books and, as always, the event was chock full of information to unpack. On day one of the Summit, Qualcomm made a flurry of announcements around its Snapdragon 8 Gen 2 premium mobile platform, with updates on its Spectra Image Signal Processor (ISP), Qualcomm AI Engine, Qualcomm Sensing Hub, 5G Model-RF System, Qualcomm FastConnect, Kryo™ CPU, Qualcomm Hexagon™ Direct Link, World's first cognitive ISP and Qualcomm Adreno™ GPU. On day two, Qualcomm announced its new Snapdragon AR2 Gen 1 platform for augmented reality, coupled with its newer generation of S5 Gen 2 and S3 Gen 2 sound platforms, to name a few. Here's a look at some of the specifics:
Snapdragon 8 Mobile Gen 2 Platform: Much Smarter with Artificial Intelligence

Qualcomm announced its Snapdragon 8 Gen 2 mobile platform to its premium tier targeting premium mobile experiences in the Android market. The new system-on-chip (SoC), built by TSMC via its 4 nanometer process node, cuts across different experience pillars such as gaming, camera, sound, connectivity, security, and artificial intelligence. Qualcomm said the platform was built for artificial intelligence and shared they had made major architectural changes across the board, allowing artificial intelligence to permeate throughout each of those experiences. Based on what the Qualcomm team shared at the event around those enhanced capabilities, it's evident those enhancements will pay major dividends in the future, delighting their stakeholders.
Snapdragon 8 Gen 2: Qualcomm AI Engine
At the heart of Qualcomm's AI experiences is the Qualcomm AI engine that is made up of myriad technologies such as the Adreno GPU, Kryo CPU, sensing hub, memory, and Hexagon processor. On the Hexagon front, the company made key improvements on that block. Most notable was the tensor accelerator, which doubled in size. One of the key things Qualcomm added was a dedicated power delivery system so that users can control power, which leads to an improvement in 4.35x and a 60 percent improvement performance per watt. The reason Qualcomm made the changes to Hexagon was to address the ability to run more complex neural network, particularly around transformer networks for areas such as multi-language translation or the ability to translate multiple languages in real-time. Fundamentally, the more the neural networks, the faster the neural networks process, the better the AI experiences.
Another feature Qualcomm introduced and is first to deploy is integer 4 (INT4) precision. The feature allows the ability to process things faster across the Hexagon processor compared to their previous technologies. Fundamentally, this means the capability to run more models at the same time, which translates to the better experience across the board.
Another improvement Qualcomm made is in their sensing hub, which manages all their contextual experiences, capturing real-time information from their sensors (e.g., voice, audio, connectivity) and something Qualcomm introduced last year, the always on camera, which has now been renamed to the always sensing camera. With regard to the new feature, while the phone is off, it can be placed against a QR code, and automatically launch the process versus having to turn the phone and camera on and point it. Another attractive feature is a privacy screen, which means when you're sharing a video with a friend, the camera will sense the second person in the frame automatically hiding notifications.
The additional AI processors increase performance and doubles the sensing capabilities with an added 50 percent more memory to address multiple cases, including voice activation, gesture detection, and eye tracking, making the contextual use cases more robust.
Snapdragon 8 Gen 2: 5G Modem-RF System
Along the lines with weaving more AI into the platform, Qualcomm's new 5G Modem-RF System is the first and only 5G modem RF system to have a dedicated processor with the processor being key in terms of improving 5G throughput. In a nutshell, this includes throughput, coverage, and range, along with others in both millimeter wave and sub-6 connections. In addition, the upgrades to the 5G Modem-RF System led to significant improvements in real-world 5G performance, particularly at the cell edge. The company also mentioned that they are the first to introduce 5G DSDA or dual sim dual active globally. With the capability, users can use two or both 5G sim cards at the same time and they are also backwards compatible with 4G.
Snapdragon 8 Gen 2: FastConnect Sub-System
When addressing its FastConnect Sub-System, Qualcomm shared its intention to commercially deploy the first Wi-Fi 7 solution globally. The company mentioned what makes this truly global is the ability to support a feature called high band simultaneous multilingual (HDS for short), which is the ability to use high bands or pre-eminent 20-megahertz channels to deliver massive throughput using a six gigahertz high bands link. By doing this, it is possible to achieve speeds of up to 5.2 gigabits per second, doubling the speeds of Wi-Fi 6, which is their previous generation Wi-Fi. In addition, the multiple high-speed lanes can also sustain itself two millisecond latency, which is going to be key for use cases such as 4K and 8K streaming, wireless XR, and cloud gaming to name a few. Qualcomm's FastConnect Sub-System will also support Bluetooth, which are two radios with enhanced connections that doubles the range of Bluetooth, coupled with speeding up pairings.
Snapdragon 8 Gen 2: Kryo CPU
On the CPU front, with Kryo CPU, Qualcomm kept its three-tier approach, which holds its prime core and which can now scale its max frequency to 3.19 gigahertz. Qualcomm also made myriad improvements to its performance cores by converting one of the efficiency cores to a performance core, meaning users can throttle-up performance with the cores and address myriad types of applications, either 32 bit or 64 bit, since the group uses two distinct types of architectures. The key difference is the prime core is based on ARM Cortex X3 technology and all of the frequencies are raised across the board. This results in a 35 percent faster performance per CPU, and a 40 percent better power efficiency.
Snapdragon 8 Gen 2: Hexagon Direct Link
For the first time, Qualcomm introduced Hexagon Direct Link, which are dedicated physical channels to all their other technology blocks, such as graphics and memory, meaning users get AI information for the transfer of neural networks a lot faster than ever before. A key benefit of using Hexagon Direct Link is the connection to the Spectra ISP, Qualcomm also announced the first ever cognitive ISP, which will be extremely important in being able to receive context.
In fact, a new feature based on receiving context is a new feature called real time segmentation and the Direct Link allows it to receive the segmentation filter much faster than any before. What this allows the camera to do is be able to see the world in myriad layers. Previously, the user was only able to do this after the photo and video had been taken. In the video, the neural network is trained to understand the basal landmarks like lips, eyes, teeth, skin, and hair. It can also recognize beyond faces such as buildings, plants, cats, flowers, etc., with the ability to isolate each layer and adjust the color and other aspects of photography in real time. Fundamentally, users are getting precise photoshop edits in real time, which is incredibly exciting.
Snapdragon 8 Gen 2: Adreno GPU (Gaming)
At the center of Qualcomm's Snapdragon Elite gaming engine is their Adreno GPU. Qualcomm shared that the new generation is getting a much faster performance uplift of 25 percent in the area of graphic rendering, coupled with 45 percent greater power efficiency. They are also supporting Vulcan 1.3 APIs with a performance improvement of 30 percent.
The Adreno sub-system includes the Adreno visual sub system, which also includes their display. Qualcomm also introduced a new HDR format called HDR vivid, which is a China-based standard, in addition to the other formats they support such as HDR 10, HDR+ and Dolby Vision. The company is also bringing a new feature called OLED agent compensation that helps thwart screen brightness.
Qualcomm also mentioned it is the first to support Unreal Engine 5 meta humans' framework. Also, with the creator SDK, developers will be able to build digital people that have much more realistic features than ever before, including realistic skin complexions, offering another — and long overdue — level of realism in the gaming world.
Another feature Qualcomm is adding (and a first for Qualcomm), is real time hardware accelerated ray tracing, which Qualcomm believes will help change the face of gaming on mobile, allowing games to mimic the behavior of life in the real world and bring lighting effects such as shadows, reflections, and greater illumination to the games.
Snapdragon AR2 Gen 1

Qualcomm also announced its new first-generation Snapdragon AR2 Gen 1 platform on a 4-nanometer processor node, which is good news in the smart glasses arena. This is a shift from its prior platforms that were multi-purpose chipsets that could be used in myriad devices such as augmented reality (AR), virtual reality (VR) and mixed reality (MR) environments. Ultimately, the single chip design meant existing products were a bit bulkier and less consumer friendly, a problem the industry and users have been trying to solve for years. Although a lighter and more consumer-friendly device is nirvana, key barriers remained such as the ability to add greater processing power in a smaller form factor that provided excellent connectivity and performance.
To make smart glasses more stylish and consumer friendly while addressing obstacles of size, power and performance, Qualcomm created a purpose-built chip just for augmented reality which includes a distributed multi-chip architecture (processing is also shared with the smartphone, laptop, etc.) including myriad components such as the AR processor, AR Co-processor, and connectivity. The AR processor, which oversees perception display and output, will live on the arm of the glasses. The AR co-processor, which oversees sensory aggregation, AI, and computer vision, will be placed over the bridge (over the nose). Connectivity (e.g., FastConnect 7800), which offers low latency and low power Wi-Fi 7, will be placed on the opposite side arm of the glasses. The faster connectivity is critical for augmented reality and will consume 40 percent less power, have less than 2 milliseconds of latency coupled with up to 5.8 gigabytes per second.
From a size perspective, the net as a result is a reduced printed circuit board (PCB) footprint by 40 percent and a reduction in the wiring by 45 percent. In essence, Qualcomm's vendor partners will be able to create products that are less bulky and have a lighter and thinner aesthetic, which is something consumers have been clamoring for to make them less intrusive.
Snapdragon Sound Platforms
At Snapdragon Summit 2022, Qualcomm also announced its second-generation sound platforms the S5 Gen 2 and S3 Gen 2. The S5 Gen 2 is targeted toward the premium device segment or premium headphones typically worn over the ear with true wireless stereo, while the S3 Gen 2 is targeting more mainstream audio devices such as speakers or other accessories. Based on its 2022 State of Sound Survey of several thousand survey cases, Qualcomm made myriad enhancements to its sound platforms.
Both system-on-chips feature its third-generation Qualcomm Adaptive Noise Cancellation that can dilute unwanted sounds, which have the propensity to interfere with excellent sound quality from elements such as wind or other intrusive noises. The sound platforms also include Adaptive Transparency Mode which includes automatic speech detection along with support for Bluetooth LE.
The company also showcased the new capabilities and advancements made with spatial audio, which is the ability to track three-dimensional sound and soundscapes that focuses on users' head movements which helps optimize the sound experience. Qualcomm also announced support for AuraCast Broadcast Audio, which allows myriad users to connect to a Bluetooth receiver.
Snapdragon Compute (Oryon CPU)
As part of its diversification strategy, Qualcomm is also in the process of trying to disrupt the computing market with its custom Oryon processor, which is a natural extension to the smartphone or its mobility strategy. The strategy is being propelled by Qualcomm's acquisition of Nuvia, that occurred in early 2021, which is comprised of a team of former Apple and Google engineers.
The company is working to address the needs of consumers and working professionals that are seeking a device that is always connected regardless of where they are. Consumers want a device that is powerful enough to handle office productivity applications, coupled with watching content or doing other tasks and not having to worry about having to charge the battery often.
In contrast to its prior strategy of being reliant on ARM for the design of its processor, the company, like we've seen from the likes of Apple, plans to control the hardware and software stack, which means that it is not reliant on key vendors such as AMD, Intel, and others.
Wrapping Up: Qualcomm Snapdragon Summit 2022 Showcases Qualcomm's Continued Commitment to Diversification and Innovation
Wrapping it up, the Qualcomm Snapdragon Summit 2022 is in the books. It is abundantly clear that artificial intelligence took center stage as the company intends to have it permeate throughout all of its platforms, helping provide richer more seamless experiences with the smartphone, sound, gaming and compute in the future. I'm very excited by these announcements and once again seeing Qualcomm's commitment to diversification and continuous innovation in motion.
If you'd like more insights from the Snapdragon Summit 2022, check out this video from the Six Five On the Road series featuring Qualcomm CEO Cristiano Amon:
Disclosure: Futurum Research is a research and advisory firm that engages or has engaged in research, analysis, and advisory services with many technology companies, including those mentioned in this article. The author does not hold any equity positions with any company mentioned in this article.
Analysis and opinions expressed herein are specific to the analyst individually and data and other information that might have been provided for validation, not those of Futurum Research as a whole.
Other insights from Futurum Research:
The Six Five On the Road with Qualcomm CMO Don McGuire at Snapdragon Summit 2022
The Six Five On the Road with Qualcomm's Ignacio Contreras, Sr. Director of Marketing
The Six Five On the Road with Qualcomm's Ziad Asghar, VP of Product Management, Snapdragon Roadmap
The Six Five On the Road with Qualcomm's Chris Patrick, SVP of Engineering
Image Credit: legitreviews.com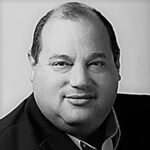 Michael Diamond is an industry analyst and foresight professional with 25 years of experience in the IT channel and market research industry. He is a route-to-market expert covering desktop and mobile devices, collaboration, contact center, ProAV, data center infrastructure, and cybersecurity. Prior to joining Futurum Research, Michael worked for The NPD Group as the sole industry analyst covering indirect channels, cybersecurity, SMB and vertical market trends, data center infrastructure (e.g., enterprise storage, servers, networking), ProAV and PCs. He has been quoted by media outlets such as Bloomberg, Kiplinger, TWICE, OPI (Office Products International), Apple World today, Dark Reading, Enterprise Storage Forum, Credit-Suisse, Footwear News, CRN (Computer Reseller News), Channel Futures and Into Tomorrow.  Michael has presented at myriad events including The Channel Company's Xchange, The Global Technology Distribution Council's summit, SMB TechFest and more.