Qualcomm and Salesforce Announce Partnership to Design a New Vehicle Platform for Automakers
Qualcomm and Salesforce Announce Partnership to Design a New Vehicle Platform for Automakers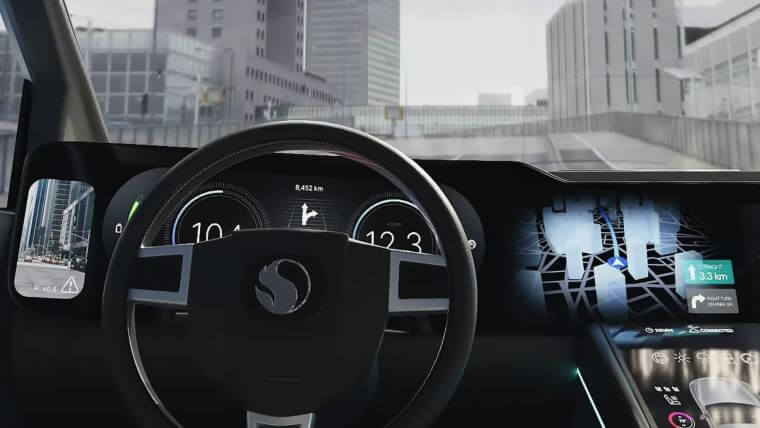 The News: Qualcomm and Salesforce announced a partnership at CES 2023 to build a new vehicle platform for automakers. Built with Snapdragon Digital Chassis and Salesforce Automotive Cloud, this new vehicle platform will transform the automotive industry with the technology needed to build new revenue streams, improve the customer experience, and help streamline services, industry wide. Read the full announcement on Qualcomm's blog.
Qualcomm and Salesforce Announce Partnership at CES 2023 to Design a New Vehicle Platform for Automakers
Analyst Take: This year's CES 2023 event could well have been called "CES Automotive" since all things automotive, connected car, and beyond took center stage. What an exciting show it was, and if you're a car lover like me, even more so.
At this year's CES event, Qualcomm and Salesforce announced a partnership to develop a new intelligent connected vehicle platform for the automotive industry. The new vehicle platform development comes at a time in which the automotive industry is quickly changing and evolving, and automakers are looking to leverage tech tools to help build new vehicles and platforms to drive revenue streams and improve the customer experience.
According to Qualcomm and Salesforce, the new vehicle platform will use Qualcomm's Snapdragon Digital Chassis and Salesforce's Automotive Cloud services to help automakers create immersive, customizable experiences using comprehensive vehicle and driver data, real-time alerts, and predictive services including scheduled maintenance services.
The Snapdragon digital chassis provides assisted and autonomous driving technology, as well as an in-car infotainment system and cloud connectivity. The Salesforce Automotive Cloud provides a complete view through comprehensive driver and vehicle data, as well as a vast library of pre-integrated services for real-time analytics, visualization, and artificial intelligence (AI).
"Through the combination of Salesforce's solutions and our Snapdragon Digital Chassis Platform, we look forward to providing automakers with the tools to deliver unparalleled personalized experiences while strengthening relationships with the next generation of automotive customers," said Nakul Duggal, senior vice president and GM, automotive, Qualcomm Technologies, Inc.
Daniel Newman was able to sit down with Nakul Duggal, Senior Vice President and General Manager, Automotive at Qualcomm at CES to hear more about the Qualcomm and Salesforce partnership. Watch to the interview here.
Details of the Qualcomm and Salesforce Partnership
The new intelligent connected vehicle platform will combine Salesforce Automotive Cloud and the Snapdragon Digital Chassis offerings, including:
The use of vehicle and driver data to better understand the customer experience and behavior.
The ability to build customized experiences that help them stay connected to customers with connected services.
The ability to configure vehicle features, accommodate new connected services, lower recurring costs, and create seamless upgrade paths for consumers.
Real-time data to better understand user preferences, and improve the customer experience using intelligent recommendations; in turn improving brand perception, value and purchase loyalty.
Accelerate the development and delivery of third-party mobility services to create new revenue opportunities for transportation and captive finance companies.
This new vehicle platform will enable automakers with the tools to personalize service offerings for every customer ⏤ or implement selected changes to an entire fleet of cars ⏤ with dynamically configurable, software-defined vehicles (SDVs).
The Next Generation of Vehicles
This is a really exciting partnership for both Qualcomm and Salesforce. For the last year, automotive has been a main focus of area for Qualcomm. The tech giant has made of number of key partnerships with automotive manufacturers like Mercedes and BMW, as well as several tech companies like Bose to improve the in-vehicle experience. But one key part of improving experiences is data. By partnering with Salesforce, Qualcomm gains access to their vast data expertise which will uplevel the existing Snapdragon Digital Chassis, giving tools to automakers to fully understand exactly what drivers and passengers want.
While the new platform is still in development, this will definitely be a gamechanger once it hits the market. I can't wait!
Disclosure: Futurum Research is a research and advisory firm that engages or has engaged in research, analysis, and advisory services with many technology companies, including those mentioned in this article. The author does not hold any equity positions with any company mentioned in this article.
Analysis and opinions expressed herein are specific to the analyst individually and data and other information that might have been provided for validation, not those of Futurum Research as a whole.
Lenovo Unveils its New ThinkPhone Leveraging Qualcomm's Snapdragon 8+ Gen 1 SOC
Salesforce Genie Ready to Turn CRM into Data Powerhouse
Qualcomm Intros Snapdragon Satellite, First Satellite-Based Solution Capable of Two-Way Messaging for Smartphones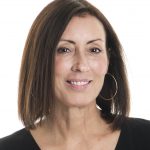 Shelly Kramer is a Principal Analyst and Founding Partner at Futurum Research. A serial entrepreneur with a technology centric focus, she has worked alongside some of the world's largest brands to embrace disruption and spur innovation, understand and address the realities of the connected customer, and help navigate the process of digital transformation. She brings 20 years' experience as a brand strategist to her work at Futurum, and has deep experience helping global companies with marketing challenges, GTM strategies, messaging development, and driving strategy and digital transformation for B2B brands across multiple verticals. Shelly's coverage areas include Collaboration/CX/SaaS, platforms, ESG, and Cybersecurity, as well as topics and trends related to the Future of Work, the transformation of the workplace and how people and technology are driving that transformation. A transplanted New Yorker, she has learned to love life in the Midwest, and has firsthand experience that some of the most innovative minds and most successful companies in the world also happen to live in "flyover country."