Dell Technologies Introduces Project Fort Zero to Help Accelerate and Simplify Zero Trust Adoption at Dell Technologies World Event
Dell Technologies Introduces Project Fort Zero to Help Accelerate and Simplify Zero Trust Adoption at Dell Technologies World Event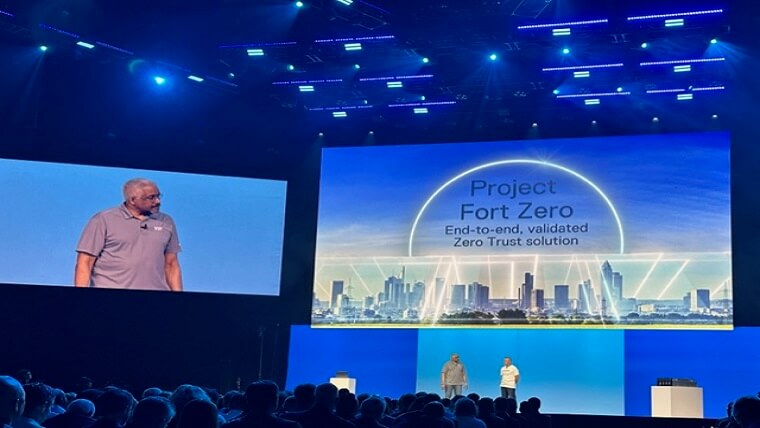 The News: At Dell Technologies World event this week, the team at Dell Technologies introduced a new end-to-end Zero Trust security solution, Project Fort Zero, designed to help companies protect against cyberattacks. According to Dell, Project Fort Zero, which is the latest in a series of its Zero Trust networking services and products, will be validated by the Department of Defense (DoD), and available to public and private-sector organizations within the next 12 months. See the full pressrelease from Dell Technologies here.
Dell Technologies Introduces Project Fort Zero to Help Accelerate and Simpify Zero Trust Adoption at Dell Technologies World Event
Analyst Take: There was much to be excited about coming out of Dell Technologies World held in Las Vegas this week, not the least of which was Dell's news of the launch of Project Fort Zero for Zero Trust adoption.
With the alarming increase in cyberattacks that is our reality today, companies are scrambling to figure out how to secure their networks beyond the traditional IT network model of trusting anyone or any device within their network.
That's where a Zero Trust architecture comes in. A Zero Trust architecture does not automatically trust anything inside or outside its perimeters, but instead verifies anything, and everything trying to connect to IT systems before granting access. The challenge for companies is that in order to implement a widely deployed Zero Trust network security model, they must integrate and configure multiple different components, which is often incredibly complex and technical. Add to that the challenges IT continually faces of a lack of skilled talent and other staffing shortages, and this can be a heavy lift for IT leaders.
This is why Dell Technologies' announcement of Project Fort Zero, its new end-to-end Zero Trust security solution, to protect global organizations against cyberattacks is both well-timed and highly attractive. Integration of Zero Trust can often be complex and presents a barrier to Zero Trust adoption. The beauty of Dell's Project Fort Zero is that that instead of organizations having to shoulder the burden of integration and configuration themselves, Dell will take on that task, speeding the adoption of Zero Trust.
Some Specifics on Dell's Project Fort Zero Offering
Dell's Project Fort Zero is a combination of a public/private partnership with the U.S. government and the Maryland Innovation Security Institute's Dreamport facility, along with 30 other leading technology companies working under the premise that a robust ecosystem of partners is the key to success on this front. According to Dell, Project Fort Zero will be validated by the Department of Defense (DoD), against its Zero Trust reference architecture, which is recognized around the world. Dell expects Project Fort Zero to be available to public and private-sector organizations within the next 12 months.
Dell's ecosystem partners in this undertaking include Juniper Networks, Intel, MISI, Nomad GCS, Palo Alto Networks, VMware, Gigamon, Corsha, and others.
Potential Project Fort Zero use cases include on-premises data centers for mission-critical organizations and organizations for whom compliance and data security are key. This is also a solution for retailers who need the ability to conduct secure, real-time analysis of customer data in particular regions or even remote locations, which can be leveraged to provide a competitive advantage. Another use case is of course in places where connectivity can be a challenge and when field operations teams need to be able to rely on operational continuity.
Along with the announcement of Project Fort Zero, Dell is expanding its security portfolio with the Product Success Accelerator (PSX) for Backup which is a new service to help companies protect and recover data in the event of an attack or other disruption. PSX for Backup simplifies the implementation and maintenance of backup environments to enable data recovery. Customers can choose from three levels of backup or recovery based on their needs, with each providing different levels of planning, workshops, assessments, and operational assistance. Krista Macomber, my colleague and fellow analyst here at The Futurum Group, also covered this news a bit in advance of the Dell Technologies World event this week, and you'll find her insights here: Dell Builds a Zero Trust Ecosystem Designed to Help Streamline the Customer Path to Zero Trust.
Wrapping up, with cyberattacks on the rise and the vast amount of data being generated daily, companies are looking toward Zero Trust network security models to provide more protection than traditional network security. The challenge is the complexity of implementing Zero Trust and a lack of internal resources to make it happen. This where the Project Fort Zero offering can really shine for Dell and its customers where they need it most: helping facilitate and expedite Zero Trust adoption throughout their organizations to protect companies against cyberattacks. This offering should be available to private and public sector organizations within the next 12 months.
Disclosure: The Futurum Group is a research and advisory firm that engages or has engaged in research, analysis, and advisory services with many technology companies, including those mentioned in this article. The author does not hold any equity positions with any company mentioned in this article.
Analysis and opinions expressed herein are specific to the analyst individually and data and other information that might have been provided for validation, not those of The Futurum Group as a whole.
Other insights from The Futurum Group:
Dell APEX Platform Advancements to Empower Customers to Optimize Multicloud Strategies and Streamline IT Operations
Kyndryl and Fortinet Launch Managed SASE Solution to Simplify Zero Trust Networking
Dell Builds a Zero Trust Ecosystem Designed to Help Streamline the Customer Path to Zero Trust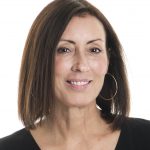 Shelly Kramer is a Principal Analyst and Founding Partner at Futurum Research. A serial entrepreneur with a technology centric focus, she has worked alongside some of the world's largest brands to embrace disruption and spur innovation, understand and address the realities of the connected customer, and help navigate the process of digital transformation. She brings 20 years' experience as a brand strategist to her work at Futurum, and has deep experience helping global companies with marketing challenges, GTM strategies, messaging development, and driving strategy and digital transformation for B2B brands across multiple verticals. Shelly's coverage areas include Collaboration/CX/SaaS, platforms, ESG, and Cybersecurity, as well as topics and trends related to the Future of Work, the transformation of the workplace and how people and technology are driving that transformation. A transplanted New Yorker, she has learned to love life in the Midwest, and has firsthand experience that some of the most innovative minds and most successful companies in the world also happen to live in "flyover country."