Dell APEX Platform Advancements Empower Customers to Optimize Multicloud Strategies and Streamline IT Operations
Dell APEX Platform Advancements Empower Customers to Optimize Multicloud Strategies and Streamline IT Operations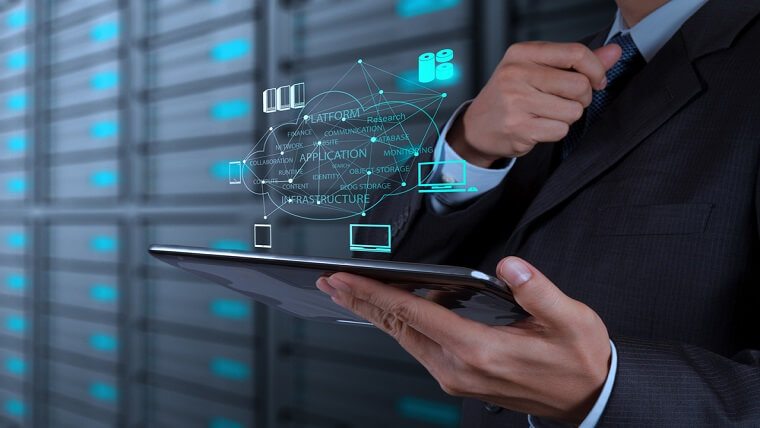 The News: This week at Dell Tech World in Vegas, the team at Dell Technologies announced significant advancements in its Dell Apex platform, aimed at empowering customers to enhance their multicloud strategies and streamline IT operations. These enhancements are expected to provide businesses with greater flexibility, scalability, and efficiency in managing their digital infrastructure. Read more from Dell.
Dell APEX Platform Advancements Empower Customers to Optimize Multicloud Strategies and Streamline IT Operations
Analyst Take: Dell Technologies announced significant advancements to its Dell APEX Platform this week at the company's Dell Tech World event, emphasizing its commitment to both empowering organizations with strong multicloud strategies, as well as helping customers streamline IT operations.
In today's rapidly evolving digital landscape, organizations are increasingly embracing multicloud environments to meet their diverse workload and application requirements. However, managing multiple cloud platforms and integrating them seamlessly into existing IT infrastructures can be challenging. The Dell APEX Platform addresses these challenges by offering a comprehensive suite of cloud services and solutions that enable customers to build, deploy, and manage applications across different cloud environments effortlessly.
Simpler experiences, predictable costs, scalability and flexibility across the board from edge to cloud and beyond is what today's customers seek — and that's what Dell APEX has been designed to deliver.
The Dell APEX Platform consists of turnkey systems fully integrated into Dell infrastructure, software and cloud operating stacks delivering consistent multicloud operations by extending cloud operating models to on-premises and edge environments. This enables companies to place workloads in the optimal location for their desired performance, cost, and security requirements with data mobility across a common multicloud storage layer.
Dell Apex Cloud Platforms for Microsoft, Red Hat and VMware
Each Dell Apex Cloud Platform has been developed to drive consistency across a company's environment, with common hardware platforms built on PowerEdge technology, common software built on PowerFlex technology, and common automated management and orchestration for the entire stack from the firmware up to the cloud operating system.
Dell APEX Cloud Platform for Microsoft Azure: This will enhance the Azure hybrid experience with full stack software integration and automated lifecycle management through Microsoft native management tools and extensive engineering collaboration between Dell and Microsoft.
Dell APEX Cloud Platform for Red Hat OpenShift: This will simplify container-based application development and management, no matter where applications are developed and deployed, through a full stack software integration and automation with the industry's leading hybrid cloud application platform that is powered by Kubernetes.
Dell APEX Cloud Platform for VMware: This enables customers to run the cloud virtualisation platform on Dell's software-defined storage. They will have the flexibility to deploy vSphere and Tanzu on a fully integrated system with highly scalable, high performance Dell software-defined storage.
Dell also announced Dell APEX Block Storage for Amazon Web Services (AWS), Dell APEX Block Storage for Microsoft Azure and Dell APEX File Storage for AWS. These new products provide customers with a simple way to manage highly complex infrastructure tasks, for example, setting up hybrid cloud architectures and migrating on-prem workloads to the cloud. Dell APEX Block Storage is a cloud-version of the software that Dell offers with its on-premises storage systems.
Dell APEX Portfolio Expansion Provides an Assist to Day-to-Day IT Operations With Dell APEX Compute and APEX PC-as-a-Service Offerings
Dell also announced expansion of the Dell APEX portfolio as it relates to servers and PCs designed to provide an assist to IT teams in handling and managing day-to-day IT operations, controlling (or reducing) costs, sustainably managing device takebacks, and helping to speed up infrastructure deployment. Dell APEX Compute provides secure bare metal compute resources that are scalable, in whatever environments customers need: colocation facility, data center, or in an edge environment.
Dell's APEX PC-as-a-Service (PcaaS) is a topic I got to spend some time with the Dell leadership team talking about, and the feedback they shared is that it's thus far been an offering that has been incredibly popular with customers. Devices, software, and services are available by way of customizable offerings that feature flexible financing and terms, with the ability to scale up or down as needed. This frees up capital to be used elsewhere in the organization, and also frees up the IT team's time as it relates to device management and support.
In addition, Dell has enhanced its Dell APEX Console which includes new management, deployment, data mobility, and discovery software-as-a-service (SaaS) tools making it easier to maintain multicloud storage and Kubernetes clusters. Finally, Dell announced that Dell customers are able to connect Databricks in the public cloud with Dell object storage, on-premises or in a colocation facility, to analyze, store results and securely share it.
Wrapping up, these enhancements to the Dell APEX platform are clearly customer-driven and all about delivering that simplicity, flexibility, scalability, and the cost-control functionality that are top of mind for customers today. Empowering companies with the tools and resources needed to more easily and effectively navigate the complexities of multicloud environments and help accelerate innovation and shorten time to value while controlling/reducing costs — that's the path to staying competitive.
Disclosure: The Futurum Group is a research and advisory firm that engages or has engaged in research, analysis, and advisory services with many technology companies, including those mentioned in this article. The author does not hold any equity positions with any company mentioned in this article.
Analysis and opinions expressed herein are specific to the analyst individually and data and other information that might have been provided for validation, not those of The Futurum Group as a whole.
Other insights from The Futurum Group:
Dell Builds a Zero Trust Ecosystem Designed to Help Streamline the Customer Path to Zero Trust
NeuroBlade Announces New Partnership with Dell Technologies to Accelerate Data Analytics
Dell Shows Why AI and Sustainability Can Make for an Enduring Couple