Kyndryl and Fortinet Launch Managed SASE Solution to Simplify Zero Trust Networking
Kyndryl and Fortinet Launch Managed SASE Solution to Simplify Zero Trust Networking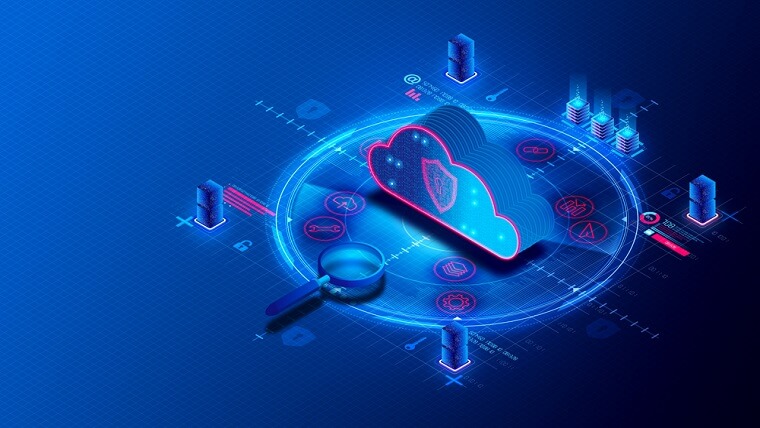 The News: Kyndryl and Fortinet launched a managed Secure Access Service Edge (SASE) solution that integrates its competencies for designing, building, managing, and modernizing customers' mission-critical networking implementations, with cloud-delivered security and secure networking technologies. See the complete Press Release from Kyndryl here.
Kyndryl and Fortinet Launch Managed SASE Solution to Simplify Zero Trust Networking
Analyst Take: The launch by Kyndryl and Fortinet of a new SASE solution that covers networking, edge computing and security technologies, is delivered as a cloud-hosted service. Specifically, Secure Web Gateway (SWG), Zero Trust Network Access (ZTNA), Cloud Access Security Broker (CASB), Firewall-as-a-Service (FWaaS), and Kyndryl's automated programmable SD-WAN infrastructure service are encompassed. Additionally, the new solution builds upon the existing managed SD-WAN service that Kyndryl already offers with Fortinet.
There is no denying that we have moved beyond the perimeter-based world and into one of Zero Trust. That is not to say that the network becomes unimportant, however. In fact, the network remains an important aspect of the cyber resiliency stack, especially from the critical standpoint of inhibiting malicious access to data, applications, and infrastructure. Modernizing legacy network infrastructure to support Zero Trust initiatives is a challenging task, though, and it is one that Kyndryl and Fortinet are working to help IT teams.
The Zero Trust World Changes the Game for Network Security, the Kyndryl Fortinet SASE Solution Provides Solutions
The Zero Trust world introduces a number of new requirements for network security, especially as hybrid multi-cloud environments existing across edge, core and cloud become the norm and must be protected. Not only are attackers becoming more innovative when it comes to finding ways to bypass traditional network access controls, new vulnerabilities are emerging (e.g., APIs used for access) and it is very difficult to reduce blind spots. At the same time, IT teams are continually struggling with limited headcount, time and expertise to keep up with the pace at which attacks are evolving.
The Kyndryl Fortinet SASE solution presents a number of solutions to these issues, including decoupling network access control from physical network infrastructure to simplify operations, optimizing visibility, and allowing for consistency in application of access policies.
I have previously written about the complex stack of technologies that is required to achieve a Zero Trust architecture, and the partnerships we are seeing emerge to help IT overcome this complexity and bring them closer to making Zero Trust a reality. The Kyndryl Fortinet announcement demonstrates Kyndryl's embracing of this partner-supported approach. Additionally, it is targeting an area that customers are increasingly seeking support around, in the form of managed services. In recent research from Evaluator Group (now part of The Futurum Group): Trends in Enterprise Data Protection 2023, 17% of respondents noted using managed services for cyber resiliency planning/recovery, and one in five respondents noted plans to implement over the next 12 months. It will be interesting to watch this evolve as organizations continue to shift to managed services to help manage the complexities of IT and, specifically, embrace Zero Trust.
Disclosure: The Futurum Group is a research and advisory firm that engages or has engaged in research, analysis, and advisory services with many technology companies, including those mentioned in this article. The author does not hold any equity positions with any company mentioned in this article.
Analysis and opinions expressed herein are specific to the analyst individually and data and other information that might have been provided for validation, not those of The Futurum Group as a whole.
Other insights from The Futurum Group:
Zero Trust – Why Does It Matter, And What Is Data Protection's Role?
Dell Builds a Zero Trust Ecosystem Designed to Help Streamline the Customer Path to Zero Trust
Kyndryl and Common Services Centres Launch Cyber Rakshak, a Cybersecurity Training Program for Women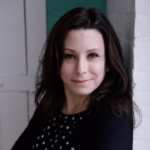 Krista covers data protection and management, with a focus on multi-cloud environments, for The Futurum Group. She brings approximately a decade of experience providing research and advisory services and creating thought leadership content, with a focus on IT infrastructure and data management and protection. Her vantage point spans technology and vendor portfolio developments; customer buying behavior trends; vendor ecosystems, go-to-market positioning, and business models. Her work has appeared in major publications, including eWeek, TechTarget, and The Register.