Dell Technologies and NVIDIA Launch Project Helix for On-Prem Generative AI
Dell Technologies and NVIDIA Launch Project Helix for On-Prem Generative AI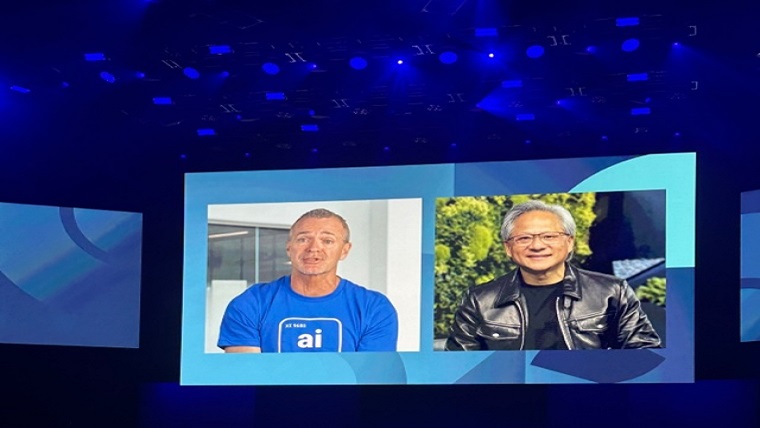 The News: Dell Technologies and NVIDIA recently announced the launch of Project Helix, a new initiative to help organizations develop and scale on-premises generative AI solutions. Project Helix will provide organizations with a blueprint to enable organizations to quickly deploy customized generative AI solutions securely. See the full Press Release from Dell here.
Dell Technologies and NVIDIA Launch Project Helix for On-Prem Generative AI
Analyst Take: News out of Dell Technologies World held in Vegas this week featured Jeff Clarke, Dell's COO and Vice Chairman taking the stage with NVIDIA President + CEO Jensen Huang announcing a joint initiative with NVIDIA focused on helping organizations speed their use of generative AI models on-prem. As at every other event I've attended over the course of the past six months or so, AI and of course generative AI have been center stage. And of course, it's no surprise that organizations of all sizes the world over are eager to develop secure generative AI technology applications.
The challenge is that while they are eager to deploy the technology, most are not quite sure how to implement it securely with their data.
That's why the Dell Technologies and NVIDIA Project Helix announcement is exciting, welcome news. Project Helix is a full stack set of solutions, designed to support an organization's complete generative AI lifecycle, including infrastructure provisioning, modeling, training, fine-tuning, application development, and deployment, and deployment inference and streamlining results. This will enable organizations to quickly deploy customized generative AI applications utilizing their own data to make business decisions in today's competitive environment. This will also increase their comfort level in terms of data security as security and privacy are built into Project Helix.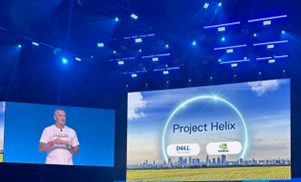 Dell Technologies' CTO Jeff Clarke announcing the collaboration with NVIDIA on Project Helix
To say this is exciting news for the industry as a whole is at best an understatement. In fact, the best headline and subhead I've seen so far about this news was from the Register, and I liked it so much I'll share the screenshot below:

I'm guessing you can see why I like it: who wouldn't want to take advantage of this opportunity to speed along their gen AI efforts?
Highly scalable, secure, and efficient infrastructure means that companies can use generative AI to literally reinvent their organizations and their industries as a whole. This will facilitate a quicker time to value from the vast amounts of data organizations have and allow them to use that data to build and operate gen AI applications at a more rapid pace than they might otherwise expect. Purpose-built AI models take the heavy lifting out of the equation, which is exactly what organizations seek.
Dell Validated Designs based on the Project Helix initiative includes:
Generative AI training and AI inferencing: Dell PowerEdge servers, for example, the PowerEdge XE9680 and PowerEdge R760xa, which are optimized to deliver generative AI performance for Project Helix solutions.
Infrastructure: When NVIDIA® H100 Tensor Core GPUs and NVIDIA Networking are combined with Dell servers, this will form the Project Helix infrastructure backbone.
Data Storage: Customers can add Dell PowerScale and Dell ECS Enterprise Object Storage for scalable unstructured data storage.
As to be expected, Project Helix will have security and privacy built into generative AI applications to reduce risk and help organizations meet regulatory requirements. The security aspect here is key, as organizations can use their own data to train and build their gen AI solutions, without a need to worry about intermingling that data with any other data such as that from open source solutions.
The rapidly growing interest in generative AI has been remarkable. That said, while organizations of all sizes the world over are ready and eager to get started, in many instances, they aren't quite sure where to start. We talk about this often, but it warrants repeating: generative AI is transforming, and will transform, businesses and industries at a pace that most of us aren't yet prepared for. So, when industry powerhouses like Dell and NVIDIA partner on initiatives like Project Helix to help facilitate and expedite that, it's an attractive value proposition all the way around.
The Dell Technologies and NVIDIA Project Helix initiative will help organizations quickly build and refine generative AI-powered models that leverage their data to securely develop customized applications.
Beginning July 2023, Dell Validated Designs, based on the Project Helix initiative, will be available through traditional channels and APEX flexible consumption options.
Disclosure: The Futurum Group is a research and advisory firm that engages or has engaged in research, analysis, and advisory services with many technology companies, including those mentioned in this article. The author does not hold any equity positions with any company mentioned in this article.
Analysis and opinions expressed herein are specific to the analyst individually and data and other information that might have been provided for validation, not those of The Futurum Group as a whole.
Other insights from The Futurum Group:
Dell Technologies Introduces Project Fort Zero to Help Accelerate and Simplify Zero Trust Adoption at Dell Technologies World Event
Dell APEX Platform Advancements Empower Customers to Optimize Multicloud Strategies and Streamline IT Operations
Six Five In the Booth – Dell and NVIDIA Partner to Develop Generative AI Solutions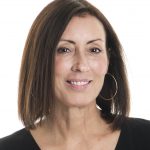 Shelly Kramer is a Principal Analyst and Founding Partner at Futurum Research. A serial entrepreneur with a technology centric focus, she has worked alongside some of the world's largest brands to embrace disruption and spur innovation, understand and address the realities of the connected customer, and help navigate the process of digital transformation. She brings 20 years' experience as a brand strategist to her work at Futurum, and has deep experience helping global companies with marketing challenges, GTM strategies, messaging development, and driving strategy and digital transformation for B2B brands across multiple verticals. Shelly's coverage areas include Collaboration/CX/SaaS, platforms, ESG, and Cybersecurity, as well as topics and trends related to the Future of Work, the transformation of the workplace and how people and technology are driving that transformation. A transplanted New Yorker, she has learned to love life in the Midwest, and has firsthand experience that some of the most innovative minds and most successful companies in the world also happen to live in "flyover country."