Coinbase to Leave the US?
Coinbase to Leave the US?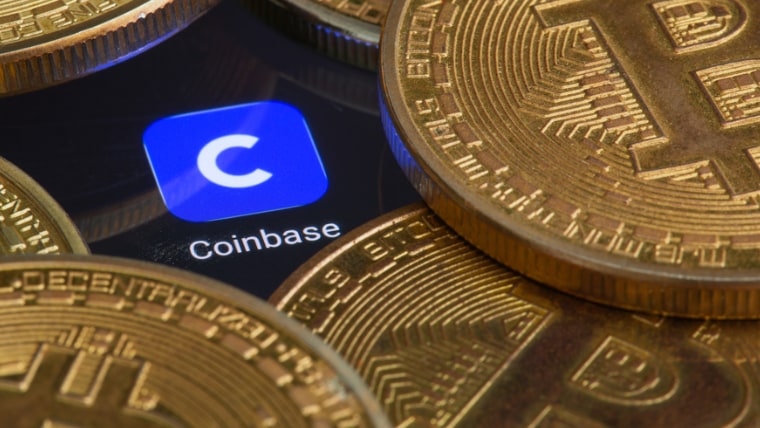 The News: Coinbase has been vocal in the past few weeks about the need for a robust regulatory framework and then this week announced its launching a new off-shore crypto exchange. Read the latest Press Release here.
Coinbase to Leave the US?
Analyst Take: Coinbase is a cryptocurrency exchange platform currently based in San Francisco, California. Founded in 2012, Coinbase allows users to buy, sell, and store a variety of cryptocurrencies, including Bitcoin, Ethereum, and Litecoin. It has since expanded its offerings to include services such as staking, lending, and trading, as well as a mobile wallet app. Coinbase is known for its user-friendly interface and has become one of the most popular platforms for buying and selling cryptocurrencies globally.
Coinbase on their blog, and via Brian Armstrong the CEOs Twitter feed, have stated that they are requesting "reasonable" cryptocurrency regulations from the Securities and Exchange Commission (SEC), and in return, they received a 'Wells' notice on an undefined portion of the company's listed digital assets, the staking service Coinbase Earn, Coinbase Prime and Coinbase Wallet. A Wells Notice is a letter that the SEC sends to individuals or firms when it is planning to bring an enforcement action against them. It is named after John A. Wells, the chair of an SEC advisory committee that recommended the procedure in 1972. The notice provides the recipient with a general description of the charges that the SEC is considering and gives them an opportunity to respond in writing before any formal action is taken. The recipient's response is known as a "Wells submission" and can be used to persuade the SEC not to file charges or to file less severe charges.
Coinbase's position is that they are confident in the legality of their assets and services, and if needed, would welcome a legal process to provide clarity on this matter. Coinbase has gone further and stated that they believe that regulations are necessary to protect consumers and that cryptocurrency regulations need to be fair, transparent, and based on a clear set of legal standards. They explained that they had asked the SEC to create a "safe harbor" for cryptocurrency startups, allowing them to develop their products without fear of legal repercussions.
The SEC's response to Coinbase's request included a letter from SEC Chairman Gary Gensler, in which he laid out his views on the cryptocurrency industry and outlined the SEC's priorities in regulating the industry. Gensler wrote that the SEC's focus is on investor protection and that they will be looking to regulate cryptocurrency exchanges, stablecoins, and decentralized finance (DeFi) platforms. Gensler also noted that the SEC will be working with Congress to develop new regulations for the industry. Gensler looking to regulate this on behalf of the SEC is also contentious, with the jurisdiction falling between the SEC and CFTC. The Chair of the CFTC recently testified to Congress that Ethereum is a commodity. Then-CFTC Commissioner Brian D. Quintenz has said that "the SEC has no authority over pure commodities or their trading venues, whether those commodities are wheat, gold, oil…or crypto assets." The current SEC Chair recently opined that perhaps BTC is the only digital asset commodity, which is entirely at odds with CFTC's position. Confusion reigns.
Many in the industry, Coinbase included, are looking for clear regulatory clarity for the US cryptocurrency industry. While many Crypto maximalists abhor regulation and see the whole crypto movement as the anthesis to regulation, many organizations are looking for ways to keep innovation onshore in the US.
However, Coinbase also acknowledged that there are still many questions that need to be answered about the SEC's approach to regulating the industry. They wrote that they will be working with the SEC and other industry players to address these questions and ensure that the regulations are fair and effective.
Overall, Coinbase's position highlights the importance of regulation in the cryptocurrency industry and the need for clear, transparent rules that protect consumers while allowing for innovation and growth. The SEC's response provides a framework for the agency's approach to regulating the industry, and while there are still many questions to be answered, Coinbase sees significant challenges regarding regulatory body jurisdiction and the speed at which clear regulations are being put in place.
Coinbase Launches International Exchange
Hot on the heels of the recent spats with regulators, Coinbase has announced the launch of its international exchange platform, Coinbase International, causing many, including me to speculate that the company plans to relocate. The new international platform aims to provide users with a reliable and secure way to trade digital currencies around the world, with support for over 50 countries and territories.
Coinbase International is powered by the same underlying technology as Coinbase's flagship exchange, providing users with access to a deep and liquid market for trading digital currencies. The exchange supports a wide range of digital assets, including Bitcoin, Ethereum, Litecoin, and Bitcoin Cash. The exchange will offer a number of advanced trading features, including margin trading and limit orders, as well as a range of tools and analytics to help users make informed trading decisions. Coinbase International also offers an API that allows developers to build custom trading bots and other trading tools.
The exchange is designed to be easy to use for both novice and experienced traders, with a clean and intuitive user interface. Coinbase International also offers 24/7 customer support, ensuring that users can get help when they need it.
Coinbase International is fully compliant with all relevant laws and regulations in the countries and territories where it operates, which in this case is Bermuda. The exchange is licensed and regulated by the relevant authorities in each jurisdiction, providing users with the peace of mind that comes with knowing their funds are secure. In its announcement, Coinbase was at pains to stress that it is incorporated in the US, but this new international platform would be a good first step if the company ever did want to move from operating in the US to a less challenging regulatory environment such as Bermuda.
Regardless of the regulatory backdrop, the launch of Coinbase International represents a significant step forward for the digital currency industry, providing users around the world with a reliable and secure way to trade digital currencies. Albeit with regulatory oversight by the Bermuda Monetary Authority. The international platform will provide support for over 50 countries and territories, the exchange is well-positioned to become a leading player in the global digital currency market.
Looking Ahead
Shots have been fired by both sides of this regulatory debate in the last few weeks, but I fully expect this battle to rumble on. However, what is being lost in the crossfire is the opportunity for the USA to continue to be seen as a place where innovation is fostered and grows. We are seeing US regulators take increasingly robust positions when it comes to tech regulations and the same is occurring here with crypto innovation.
Many in Congress see crypto as bad and correspondingly big tech as also bad. These absolutist positions will ultimately stifle the engine of the US economy which is the venture capital ecosystem. With draconian, or worse unclear regulatory frameworks and barriers to M&A activity many VCs will see no option but to innovate outside of the US. And while many may cheer for this position in the short term, what will happen in the long term is that the US economy suffers.
Disclosure: The Futurum Group is a research and advisory firm that engages or has engaged in research, analysis, and advisory services with many technology companies, including those mentioned in this article. The author does not hold any equity positions with any company mentioned in this article.
Analysis and opinions expressed herein are specific to the analyst individually and data and other information that might have been provided for validation, not those of The Futurum Group as a whole.
Other insights from The Futurum Group:
North Korea's State-Run "Lazarus" Cybercrime Org Victimizes Coinbase Job-Hunters with Advanced Phishing Attack
Coinbase Missed on Revenue and Earnings and That's Not Even the Worst of the News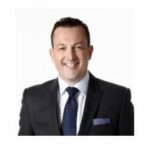 Steven Dickens is Vice President of Growth and Business Development and Senior Analyst at Futurum Research. Operating at the crossroads of technology and disruption, Steven engages with the world's largest technology brands exploring new operating models and how they drive innovation and competitive edge for the enterprise.  Read Full Bio.