Apple M1 Silicon Marks the Next Generation and Challenge for the Mac
Apple M1 Silicon Marks the Next Generation and Challenge for the Mac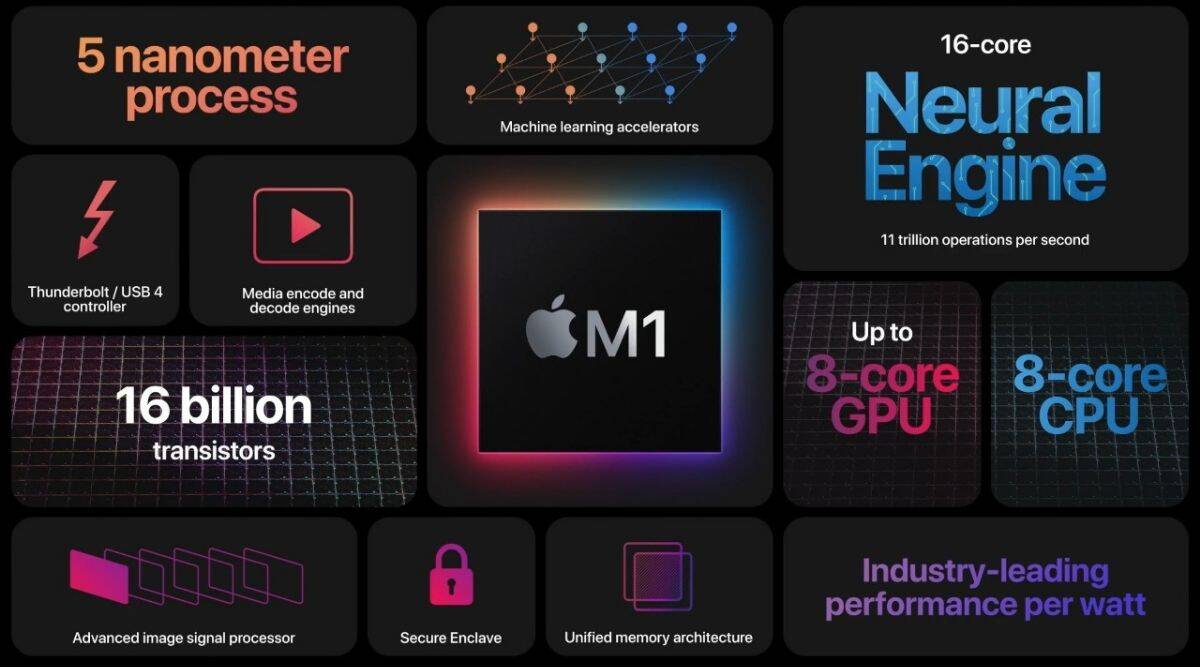 The News: SAN FRANCISCO (Reuters) – Apple Inc. on Tuesday introduced a MacBook Air notebook and other machines with its first central processor designed in-house for Macs, a move that will tie its computers and iPhones closer together technologically.
The new chip, called the M1, marks a shift away from Intel Corp technology that has driven the electronic brains of Mac computers for nearly 15 years. Read the full news piece on Reuters.
Analyst Take: After a fifteen-year run of Intel inside the Mac, Apple is following suit with its smartphone silicon and building its own chip for Mac. The M1 was announced at the third Apple Event of the year, and it was met with a mix of enthusiasm and skepticism. For me, it's a bit more of the latter than the former, but it certainly was not all bad. 
The first iteration of the Mac running M1 will be found in three variants that the company announced. A Mac Mini, a Macbook Air, and a 13″ Macbook Pro. There are a million places to read about the products and specs, so I'll spare you that, but if you are dying for more of those details, you can either click the Reuters link at the top or watch the video I share below. 
A few positives for me was that Apple is stepping into this with a few SKUs rather than swapping out the whole line. So you can still get your 16″ Macbook Pro with the Intel Chip if you want it. The smaller form factors are a good starting point. This silicon, its use of emulation, and a smartphone silicon foundation are almost a crossover to a mobile device/PC experience. Add the 16GB limit to memory, and a bigger Pro or iMac is asking for trouble. 
I also liked the fanless offering that is being offered on the Air. This isn't new, as Microsoft is already doing this on its Arm variant of the Surface (Pro X)–but I like it. Perhaps the coolest thing is the 18-hour battery life, but I'm always a bit skeptical of those claims. I'll believe it when I've used it for 18 hours without plugging in. A few other cool features of the M1 is the 5nm process and the certain awesome experience that will be realized when using the Mac Native Applications. 
The negatives are something that I documented in-depth in my MarketWatch Opinion piece, but I'll touch on those quickly as well. 
The switch from Intel to M1 is something that I see as a more gradual journey, and Apple has some landmines if it goes too quickly and doesn't address its consumers and developers. 
I'm concerned about the application compatibility issues that will creep up as users begin to really engage with these products. The early use won't identify this because of the hero applications being touted, but what about as time goes on? Having spent time with early versions of the Arm-based ACPC's from Lenovo, Samsung, and Microsoft, I found many good qualities, but some definite setbacks with the hardware. Long and short is that some apps will break, and some peripherals won't work well or easily, which could be a problem for users. 
I'm also unsure of the developer community and how it will support the x86 and Arm variants during the transition. This could take time and effort, and it won't be straight forward. 
Another area to pay attention to is Apple's continued support of its Intel-based SKUs. Those with longer memories may remember that PowerPC support only lasted 3 years. With many Mac users holding onto devices for 5-8 years, 3 years won't cut it–especially with these being ultra-premium devices that carry a big price tag. 
Overall, I think there are pros and cons to the M1. And I don't doubt that Apple will, in time, get it right. But these early M1 chips have many promises of big performance that may or may not hold up under true, daily use. This will be a storyline to watch. It could be a big win for Apple driving more business and profit, but it could also be a black eye if it doesn't meet user demands, and at this point, it is a coin flip for me.  
For more on the Apple M1 check out this episode Six Five Live podcast discussing the launch and benchmarking of Apple's new Silicon with Patrick Moorhead
Futurum Research provides industry research and analysis. These columns are for educational purposes only and should not be considered in any way investment advice.
Read more analysis from Futurum Research:
Amazon Q3 Blows Away Expectations, AWS Keeps Momentum
Qualcomm Exonerated by 9th Circuit Court of Appeals, Court Declines Final FTC Petition
Honeywell Delivers the H1, its Most Powerful Quantum Computer Yet
Image: Oracle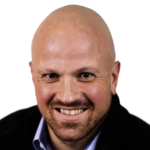 Daniel Newman is the Principal Analyst of Futurum Research and the CEO of Broadsuite Media Group. Living his life at the intersection of people and technology, Daniel works with the world's largest technology brands exploring Digital Transformation and how it is influencing the enterprise. Read Full Bio