Zoom IPO — Zoom Zoomed Through It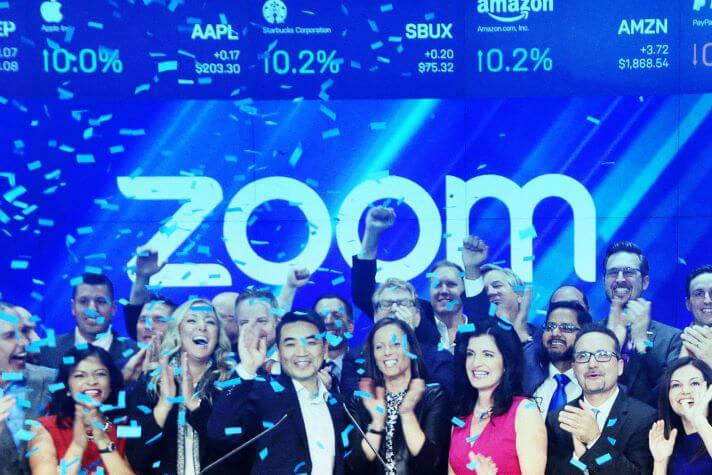 Listen to this article now
The Zoom IPO — Why the Zoom stock is soaring and where they will go
In the Unified Communications (UC) world, the Zoom IPO was a much-anticipated thing. On Thursday, April 18, the UC giant launched its stock on the NASDAQ exchange. The stock started the day with an initial offering of $36 USD per share but quickly jumped into the $60 range; closing the day at $62 per share.
With one day of trading, Zoom made an estimated $750 million, with a market cap now approaching $9 billion. With over 250 competitors in the market, where does Zoom go to grow, and how will they invest this money?
 Acquire
Publicly traded companies have different concerns than those that are privately funded. The push to grow so investors continue to see value in your stock is ever present. Two ways to grow are through customer acquisition, the other is to buy a company.
Zoom has created a feature-rich user experience. The interface is fairly intuitive and the number of connection options makes their soft-codec the most popular soft-codec on the market. There is always room to improve. Purchasing another company that has features that Zoom would want to incorporate would be an easy way to invest the money and grow the product and business.
Zoom Zoomtopia
For the last three years, Zoom has gathered their partners and most ardent fans to a two-day event in San Jose. Zoomtopia is not just a celebration of a specific video conferencing software. That would be weird. And yet, thousands flock to the San Jose McEnery Center.
Zoomtopia is where Zoom gets to connect their most ardent evangelists. Zoom also gets to unveil what's new and what's next in a relatively safe environment. The audience in attendance will not be nearly as critical as Enterprise Connect or CES. Zoom has the opportunity to take the influx of capital and further develop those new features before the October meeting. Being a software-based communication system, Zoom is poised to enter VoIP, work collaboration, and full audiovisual huddle room deployments.
Potential Price Cuts
Zoom's business model is to get its users hooked on the free version. Software that starts as free and then users are able to add features through add-on purchases is referred to as "freemium." The free version of Zoom allows users to connect for a video call and even record for up to 40 minutes. If you want more than that, screen sharing, and transcription the cost starts at $14.99 per month.
Zoom's price point of $15 per month is in line with other competitors. Should the company chose to, they could take a portion of their stock influx to eliminate competitors by underpricing them. If Zoom took their price down to $10 per month, it could not only expand their paid user base but could also force others in the space to follow suit, reducing their revenue, and forcing them to close.
Zoom's rise to the top is proof that a well-designed interface and solid software in the backend will bring fans and users. With the launch of their IPO, Zoom has the opportunity to launch itself into the arena of other tech giants. The company will take the opportunity to better their product, their team, and their user experience.
Photo Credit: Libby Greene/Nasdaq|, Inc
Futurum Research provides industry research and analysis. These columns are for educational purposes only and should not be considered in any way investment advice.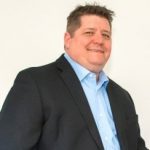 Timothy Albright is Analyst in Residence at Futurum Research where he covers the Collaboration, Unified Communication and ProAV space. Tim is also the founder of AVNation, an audiovisual industry B2B media firm. Taking the data, ideas, and objectives of clients and industry leaders and turning them into easily digestible content is where Timothy has lived and worked for the last twenty years. His career has lead him into broadcast television and radio, education, programming, digital media production, and has been teaching and producing podcasts since 2006. Over the last ten years, Timothy has been focused on researching where business communication is and where it is going. This includes working with education, healthcare, and Fortune 1000 companies leverage their existing infrastructure to help their employees and customers communicate more effectively and efficiently. In addition to hosting and producing a weekly AV and UC news program, he has contributed to several industry-leading publications. Timothy has lead industry discussions around the globe and is a highly sought-after moderator for his ability to bring the real-world uses into conversations and panel discussions.