Microsoft Vs. Cisco Vs. Slack: The Battle For Collaboration Dominance
Listen to this article now
Beyond email, there is perhaps no application more critical to business communication than enterprise collaboration. To date, hundreds of companies are building the voice, video and messaging tools that are driving the 34-Billion-dollar collaboration market that is projected to reach $60 billion by 2023. Among these companies, three in particular stand out: Cisco, Microsoft and Slack – two Goliaths and a David. And this begs the question: Do the exponential resources and massive customer databases enjoyed by Microsoft and Cisco give them an insurmountable advantage over relative newcomer Slack, or can Slack's innovative approach to collaboration neutralize that advantage?
All three companies have strengths and weaknesses, but with the massive market opportunity, do their collaboration prowess make them attractive investments?
Cisco has lived at the heart of the collaboration space for a long time. Best known for their voice solutions, Cisco sought to become a leader in collaboration with the acquisitions of Webex (online meetings), then Tandberg (video conferencing), and most recently Broadsoft (cloud based VoIP). Through these strategic expansions, the company has built a service portfolio capable of providing complete end-to-end collaboration solutions that address voice, video and pervasive chat. Cisco claims 150 million monthly users on their recently renamed Webex Teams platform, which is a massive user base. Caveat: While 150 million monthly users is an impressive number, it doesn't necessarily indicate pervasive or everyday use, which is the a key indicator of how important a collaboration solution is to the enterprise. I must also note that, as Cisco is not currently sharing growth numbers or the percentage of paid users, so it is difficult to gauge the true strength of its active user base.
Microsoft, for its part, is a strong player in the web meeting arena with "Skype for Business" (formerly known as Lync). Microsoft has also long leveraged Office Communicator as a chat solution in the enterprise, and recently launched a new version of its end-to-end collaboration solution, which they also call "Teams," as a fully embedded element of the Microsoft Office ecosystem. This allows users to have their collaboration tools in the same place as their email, spreadsheets and documents. Boasting more than a billion users worldwide, (yes, you read that right,) Microsoft is the natural favorite in the war for enterprise collaboration supremacy. However, like Cisco, Microsoft still struggles to win hearts and minds, and hasn't quite managed to be widely perceived as a true best-in-class collaboration platform. Regardless, Microsoft's massive user base AND its acquisition of LinkedIn give it the ability to combine enterprise social and enterprise collaboration, which no other company (including Google and Facebook) is well positioned to do. Microsoft has publicly put some context around its user base, indicating that over 200,000 organizations already use Teams (the paid version is available in 181 markets) with 60% of its global user base located outside the USA. Microsoft also declined to share their paid user base.
Founded in 2009 as an answer to traditional enterprise collaboration tools, Slack has seen its user growth explode in the past 5 years, doubling from 4 million to 8 million users, and boasting 3 million paid users across over 70,000 paid teams in over 100 countries. This, to me, is the single greatest indicator of Slack's market strength. Slack can legitimately claim that people are not only using their product but that they are actually paying for it. The challenge for Slack though, especially when compared to Cisco and Microsoft, is that it is a pure collaboration platform. Slack does not benefit from already being in datacenters around the world. Slack is not an infrastructure partner for the enterprise. Slack does not come pre-loaded on every desktop because of its leading productivity platform. Its value proposition is refreshingly simple but comparatively limited: while it is the easiest collaboration platform to use for voice, chat and now video, and perhaps the best collaboration platform for what it offers, that is all it is. Judging from Slack's explosive growth and undeniable success against incumbents Cisco and Microsoft, that combination of simplicity, laser-focused purpose, and user-friendly design may be all it needs to give its entrenched rivals a run for their money.
The Verdict: At first glance, the numbers may seem to favor Cisco and Microsoft, in great part because of their massive user base, but I am skeptical that either company has fostered the kind of paid user growth that can realistically compete against Slack's (Although I would love for the data to prove me wrong!). Conversely, Slack may not have the greatest financial resources nor the most complete product portfolio, but it hasn't stopped the nimble collaboration challenger from being broadly seen as the future of enterprise collaboration. As a user of all 3 platforms, I can truly say that I prefer the all-around user experience of Slack (Note: I have found a similar appreciation for other smaller more CX focused tools like Zoom and Fuze as well). Having said that, I think the best opportunity for global dominance in the enterprise collaboration space will come through acquisitions. Here is what I mean by that: Slack originally grew from a grassroots effort, but to reach mass adoption, it needs the scaled presence (on nearly every desktop, laptop and mobile device on the planet) that only a company like Microsoft can provide. If either Cisco or Microsoft make a move for Slack, I would be very bullish on their futures, as of now I'm holding and waiting to see how the companies take advantage of their inherent user bases to truly pull away as they should be doing.
If only Cisco's call platform could merge with Microsoft's productivity tools and Slack's genuine understanding of user experience. we might be looking at the perfect collaboration solution. But hey, 2 out of 3 wouldn't be bad. Now we wait….
Resources: User Data and Info provided courtesy of Microsoft, Cisco and Slack
200K orgs are using Teams3
3M Teams created
Paid version of Teams is available in 181 markets, with 60% of users outside of US
Paid and free version of Teams is available in 40 languages
Almost 70% of Skype for Business enterprise customers are using Teams
250 app integrations
 Additional resources on this topic:
From Tokyo to Tallahassee, Target to Ticketmaster, Slack is where work happens
Enterprise Collaboration Market worth 59.86 Billion USD by 2023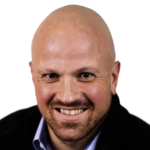 Daniel Newman is the Chief Analyst of Futurum Research and the CEO of The Futurum Group. Living his life at the intersection of people and technology, Daniel works with the world's largest technology brands exploring Digital Transformation and how it is influencing the enterprise. Read Full Bio