The New Normal: Why Verizon Just Acquired BlueJeans
The New Normal: Why Verizon Just Acquired BlueJeans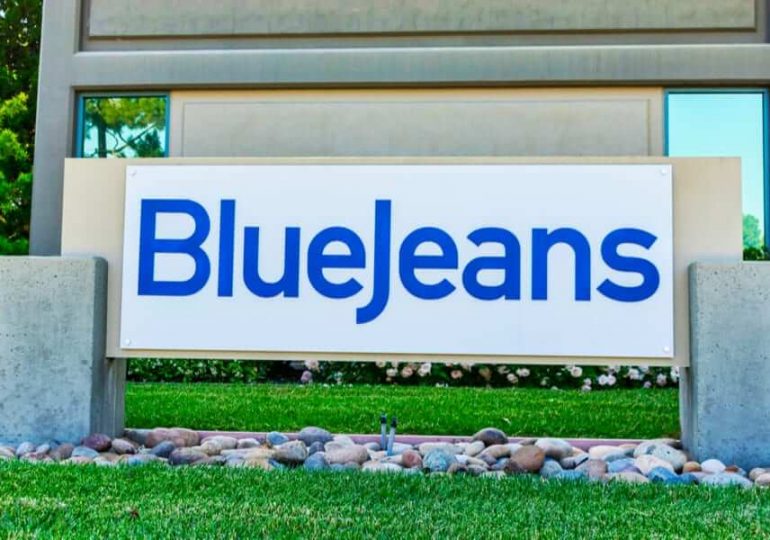 The News: Verizon signed a deal Thursday to acquire BlueJeans, a business-focused video conferencing service that competes with Zoom and Microsoft Teams. The deal comes as the coronavirus pandemic has led to lockdowns and shelter-in-place orders — meaning many people are now working from home and in need of video conferencing options. Read the news item on CNET.
Analyst Take: Verizon has a rapidly expanding portfolio and is amidst the transition to 5G, which will be a growth catalyst for the company over the next 5 years (at least). While the company is best known for its Mobile Service, the company has a significant business in media, broadband and business services. The move to acquire Blue Jeans Networks puts the company squarely into the work from home/collaboration space. While I certainly believe the exponential growth of video use for the big names like Webex, Zoom and Microsoft Teams could encourage a company like Verizon to dive in, I think it is less about competing with those names and more about an opportunity to capitalize on 5G and the New Normals that we will be seeing in the coming months and years as we abate and get back to a post Covid-19 world.
New Normal Means More Video in More Industries-Good for Verizon and BlueJeans
Besides an onslaught of meetings in knowledge industries and roles such as sales, marketing, engineering and operations, there are going to be some fields that are going to be forever (or at least for some time) changed in the wake of Covid-19. And this is why I'm encouraged by the move by Verizon due to its strong positioning as a core service provider to many businesses from large enterprise to small business. Let's consider a few:
Healthcare: Telemedicine services for everyday visits and medical needs will see a spike as this behavior was forced during the Covid-19 outbreak, but this won't change in its wake. People know doctors offices and urgent care centers tend to be high-risk for catching viruses, so why would people want to go in person when video consult, diagnosis and treatment can be done successfully over video. This industry won't just allow any video though, it will need to meet a number of minimum standards including HIPAA. 
Education and Distance Learning: Schools were forced into e-learning, but this will be a catalyst for more of it. I don't think traditional school will cease to exist, but I think the utilization of video will become more typical and this may be especially true at the University level as colleges are going to look to increase profits and offset losses from the past and possible delays of high-income activities like sports such as the NCAA Basketball tournament and the upcoming football season. Universities can scale and increase high margin remote learning using video but this will require a robustness that I think this acquisition could potentially provide and participate in. 
Financial Services: Banking and financial services may be done more and more via video. Like healthcare, this is an extremely compliant rich industry and security of video banking or financial advisory would need a specialized secure app. Verizon has the secure network and the application could meet those standards and enable a specialty market play for Verizon. 
The key here for Verizon is going to be an app that can be coupled with the clients that Verizon serves in Mobile as well as the secure app that Blue Jeans has developed. It may require some additional measures before it will meet all the standards of compliant rich industries, but with Verizon's resources, the necessary investments into expanding the platform's capabilities and most importantly meeting those compliance requirements. This will be the key area to watch.
Overall Impressions of the BlueJeans Networks Acquisition
I'm bullish on this move for Verizon. The expansion into more and more segments enable the company to be one of the most critical service providers to businesses in a vast number of fields–The Covid-19 pandemic will accelerate the need for secure video services in fields like healthcare, financial, education and arguably almost every other industry.
While BlueJeans has been a somewhat smaller player in the space, trailing in market share to Microsoft, Cisco and Zoom, Verizon has the scale, networks and customer base to immediately operationalize and deliver these services at scale. This doesn't make for a simple win by any means for Verizon, but the market growth and their role in 5G and connectivity will enable the company to compete successfully; especially in markets where secure high-availability networks are a must.
Futurum Research provides industry research and analysis. These columns are for educational purposes only and should not be considered in any way investment advice.
Related content from our Futurum Research Team:
Zoom's Horrible Terrible No Good Really Bad Week
HP 3D Printing — HP Steps Up 3D Initiatives During Pandemic
Cisco Puts Up $225 Million to Combat Spread of COVID-19
Image: BlueJeans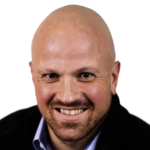 Daniel Newman is the Principal Analyst of Futurum Research and the CEO of Broadsuite Media Group. Living his life at the intersection of people and technology, Daniel works with the world's largest technology brands exploring Digital Transformation and how it is influencing the enterprise. Read Full Bio