Silicon Labs Announced its Sidewalk Labs Pro Kit for Amazon Sidewalk — Good News for Partners and Developers
Silicon Labs Announced its Sidewalk Labs Pro Kit for Amazon Sidewalk — Good News for Partners and Developers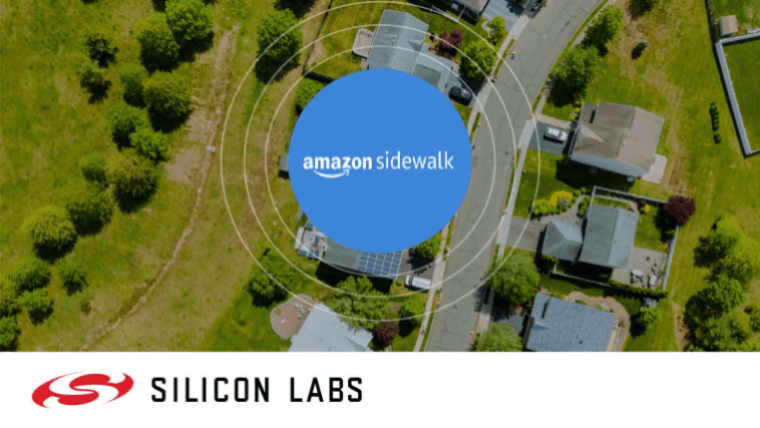 The News: Silicon Labs recently announced its Sidewalk Labs Pro Kit for Amazon Sidewalk, the first end-to-end Amazon Sidewalk Development Platform on the market. The kit will come with a pre-flashed software image, Amazon Web Services pre-registration, connectivity hardware for Bluetooth LE and sub-GHz, and Silicon Labs Secure Vault Security. Read the Press Release for more information.
Silicon Labs Announced its Sidewalk Labs Pro Kit for Amazon Sidewalk — Good News for Partners and Developers
Analyst Take: Silicon Labs announcement of its Sidewalk Labs Pro Kit for Amazon Sidewalk is great news — for developers and partners. Without a doubt, the market for intelligently connected devices or the IoT inside and outside of the home will continue to accelerate in the future as consumers and businesses deploy and use devices that add greater intelligence to their daily lives and business operations. Consumers and businesses also want reliable or unobstructed connectivity especially for devices that are more important, such as surveillance cameras, which can be more critical in nature.
In essence, if the network goes down in the event of an emergency, security cameras can't do their job. Smart tags are also gaining in popularity, as consumers affix them to pets, and even children while they're playing outside (which is a sad state of affairs all the way around). But this is why having excellent connectivity such as a mesh network outside the home where intelligent devices can constantly stay connected will continue to gain traction in the future. This is exactly a problem Amazon Sidewalk helps solve and why the Silicon Labs Pro Kit for Amazon Sidewalk will be a boon for vendors seeking to develop solutions.
Amazon Sidewalk: Solving Connectivity Issues
Amazon Sidewalk is a wireless technology making it much easier for IoT devices to send smaller packets of data to the cloud. This makes the device much smarter, and helps create richer experiences for users. At a rudimentary level, when the device has the feature turned on, Amazon Echo Speakers and select Ring devices such as surveillance cameras can be used as dedicated Amazon Sidewalk bridges or gateways, allowing other users to borrow their connectivity helping the community stay connected. For example, if home connectivity became unstable or an internet connected device became out of reach, via Amazon Sidewalk, your device can borrow the connectivity of the neighbor's Ring camera to stay connected to the cloud until connectivity is more stable. This is no drain for the neighbor's device, and a big benefit to helping ensure connectivity "across the sidewalk."
Some excellent use cases where Amazon Sidewalk will be a perfect fit will be in the smart home (e.g., smart locks, pet tracking, etc.), smart buildings (e.g., door sensors, indoor air quality, etc.), tracking and asset management (e.g., service vehicles, pallets, etc.), retail (e.g., temperature, foot traffic, etc.) along with smart cities (e.g., parking meters, smart lighting, etc.).
Amazon Sidewalk is different from other smart home protocols and it's complimentary to those such as Matter, Thread, Z Wave, and Zigbee that operate inside of the home. Amazon Sidewalk contains three different physical layers such as BLE (Bluetooth low-energy) which is short-range for inside the home, FSK (frequency shift key) which is mid-range communications such as property around the home and LoRA (longer-range radio) which can give the user several hundred meters and up to a kilometer, depending on the density of the environment.
Silicon Labs Pro Kit for Amazon Sidewalk
The Silicon Labs Pro Kit for Amazon Sidewalk is an excellent solution for those partners wanting to develop solutions that can take advantage of Amazon Sidewalk. A few key benefits are its versatility, which means it can take advantage of myriad narrowband technologies (e.g., LoRA, FSK, etc.) that are excellent for longer range and local use cases requiring lower power. Amazon Sidewalk is meant for lower power low-bandwidth data such as picking up information like device state or location services. It is also highly accessible to the third-party developer community, since many of the devices in the ecosystem will come from third versus first party. It is also highly secure, which should alleviate consumer and developers' concerns of data privacy.
Looking Ahead for Silicon Labs and Amazon Sidewalk
Looking ahead, the Silicon Labs Pro Kit for Amazon Sidewalk will offer its OEM and ISV partners a single area to rapidly develop, test and deploy best-of-breed solutions at a more rapid rate. This is great news. The Silicon Labs Pro Kit for Amazon Sidewalk will also offer its ecosystem partners a pre-flashed software image, AWS pre-registration, connectivity hardware for Bluetooth LE and Sub-GHz along with Silicon Labs Secure Vault security — also great news.
The trend of businesses and consumers taking advantage of intelligently connected devices in the home or in the commercial market will absolutely continue to gain adoption in the future, and at an increasingly rapid pace. A key problem Amazon Sidewalk is solving is ensuring those devices remain connected so they are continuously sending and receiving intelligence back-and-forth to the cloud, whether it's their gateway in the home or leveraging a nearby source. I see good things ahead. The Silicon Labs Pro Kit for Amazon Sidewalk will continue to be a launching pad for its ecosystem partners seeking to develop solutions to take advantage of the network in the future.
Disclosure: Futurum Research is a research and advisory firm that engages or has engaged in research, analysis, and advisory services with many technology companies, including those mentioned in this article. The author does not hold any equity positions with any company mentioned in this article.
Analysis and opinions expressed herein are specific to the analyst individually and data and other information that might have been provided for validation, not those of Futurum Research as a whole.
Other insights from Futurum Research:
Silicon Labs Works With Developer Conference: Announces New Products Designed for the Future of IoT
Silicon Labs SiWx917 SoC Will Deliver Robust IoT Connectivity
The Fear Mongering About Amazon Sidewalk is Nothing More Than a Big, Fat Nothing Burger
Image Credit: Google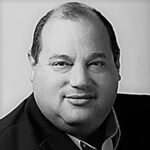 Michael Diamond is an industry analyst and foresight professional with 25 years of experience in the IT channel and market research industry. He is a route-to-market expert covering desktop and mobile devices, collaboration, contact center, ProAV, data center infrastructure, and cybersecurity. Prior to joining Futurum Research, Michael worked for The NPD Group as the sole industry analyst covering indirect channels, cybersecurity, SMB and vertical market trends, data center infrastructure (e.g., enterprise storage, servers, networking), ProAV and PCs. He has been quoted by media outlets such as Bloomberg, Kiplinger, TWICE, OPI (Office Products International), Apple World today, Dark Reading, Enterprise Storage Forum, Credit-Suisse, Footwear News, CRN (Computer Reseller News), Channel Futures and Into Tomorrow.  Michael has presented at myriad events including The Channel Company's Xchange, The Global Technology Distribution Council's summit, SMB TechFest and more.