Silicon Labs SiWx917 SoC Will Deliver Robust IoT Connectivity
Silicon Labs SiWx917 SoC Will Deliver Robust IoT Connectivity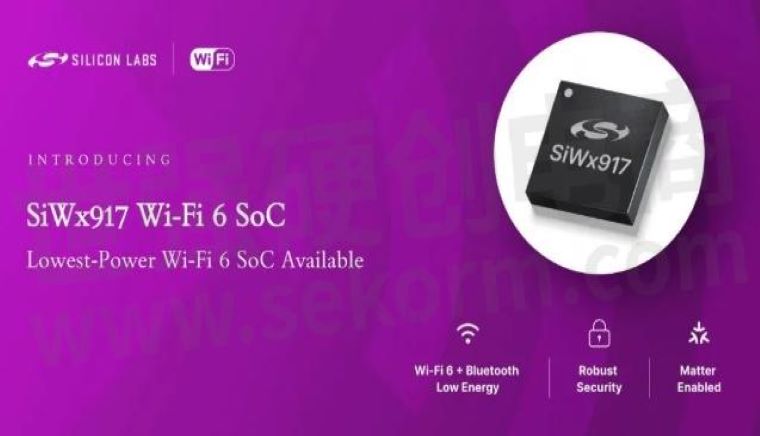 The News: Silicon Labs SiWx917 SoC, announced a couple of weeks ago at the company's annual Works With Developer Conference, was developed to enable its partners to create IoT devices needing lower power, robust connectivity, compute, and enhanced security, and also enables faster artificial intelligence (AI) and machine learning (ML) capabilities. Read the full press release from Silicon Labs here.
Silicon Labs SiWx917 SoC Will Deliver Robust IoT Connectivity
Analyst Take: Silicon Labs SiWx917 SoC is exactly what its partners need for developing low powered solutions for Wi-Fi IoT networking.
Key problems that exist within the smart home today are the ever-increasing number of devices taxing the access point at once, along with interoperability among vendors when users are trying to add more devices to the network, which can be frustrating, to say the least. To help its partner ecosystem create devices that can help alleviate these problems, Silicon Labs' SiWx917 is a system-on-chip (SoC) which offers a wealth of benefits designed to facilitate the new era of Internet of Things and deliver the solutions that customers need. Silicon Labs SiWx917 SoC can help deliver better connectivity, more compute power, excellent security, and helps enable faster artificial intelligence (AI) and machine learning (ML) capabilities. The SiWx917 SoC also supports the Matter 1.0 standard that the Connectivity Standards Alliance (CSA) launched this week and supported by more than 280 member companies (including Amazon, Apple, Google Samsung, etc.), which is key.
Connectivity and Speed – Standards, Lanes, Directions and Wakeups
The Silicon Labs SiWx917 SoC has excellent connectivity and high bandwidth for dense environments and is the first SoC in its portfolio supporting Wi-Fi 6 (802.11ax), which continues to make inroads in the smart home and business environments. To enable faster bandwidth and more robust connectivity, which is key for IoT devices, the SiWx917 SoC supports Matter over Wi-Fi 6 which has OFDMA, MU-MIMO, BSS Coloring, beam forming along with target wake time (TWT), features to name a few. As networks have become more dense due to the sheer number of devices taxing the access point at once, prior connectivity was both slower and less efficient, since it used to allow only one device to communicate with the access point at one time or on a first come first serve basis. This is a key problem in situations where many devices are hitting the access point at once, which means that not everyone can get the best application fidelity. In fact, with more employees working in hybrid environments and using myriad devices, at the same time as other family members are home and using the network, this issue has become even more problematic.
That's where Wi-Fi 6 comes in. To accelerate traffic, Wi-Fi 6 offers myriad ways of accelerating traffic such as OFDMA and MU-MU-MIMO, which are both multi-user technologies. OFDMA allows multiple devices (e.g., PCs, tablets, phones, etc.) to transmit at the same time using smaller sections of frequency or resource units (RUs). In essence, the access point can assign every device with a resource unit ID and group all of them into a single transmission instead of one transmission per device, drastically reducing latency. MU-MIMO opens different traffic lanes, which means less congestion and better performance. Basic Service Set (BSS) Coloring allows for sectioning different access points into groups, eliminating interference. Without BSS coloring, access points often will listen to noise from one another access point, which can add latency. Target Wake Time (TWT) allows the access point to schedule IoT devices to sleep for different durations and then wake the device up to check in. The access point can also be configured to wake up myriad devices at once as well, resulting in a saving of battery life.
The Silicon Labs SiWx917 SoC also includes Bluetooth 5.1 Low Energy (LE), which offers features such as direction finding or proximity and positioning. In a nutshell, proximity determines the proximity between two devices or how close they are to one another. Positioning has real-time location services, which is the ability to understand where myriad devices are located such user tracking, asset tracking, etc. Bluetooth 5.1 Low Energy (LE) also offers Generic Attitude Profile (GATT) caching allowing users to store and cache the attribute table of a GATT server, which allows for lower power consumption since the radio is on for a shorter period along with faster connectivity.
Security and Processing Power
The Silicon Labs SiWx917 offers excellent PSA Certified Level 2 security, with secure boot along with other impressive security features. The PSA Certified Level 2 security attainment is not insignificant — applicants have nine hurdles to clear before receiving that level of certification from PSA Certified, which require the provision of evidence that it can be protected against scalable software attacks.
In essence, PSA Certified level 2 security certification is designed for IoT devices that will be deployed at a large scale and the evaluation involves advanced pen testing techniques to achieve that certification. This is especially key for products being used in key vertical markets that also track telemetry data. The Silicon Labs SiWx917 SoC is 7x7mm integrated microcontroller, which includes an ARM Cortex-M4 processor with up to 180Mhz, and also includes embedded SRAM, Flash, and an AI/ML accelerator. The chip has 50 percent lower power consumption than rival Wi-Fi 6 and Bluetooth LE combinations, which is key for lower power IoT.
Wrapping it up, the Silicon Labs SiWx917 SoC will be an excellent choice for vendors wanting to integrate an excellent chip powering their devices and one which will meet the heavy demands of denser IoT environments needing Wi-Fi 6 (802.11ax), lower power Bluetooth 5.1 Low Energy (LE), robust security features, and which are enabled for the recently released Matter 1.0 standard from the Connectivity Standards Alliance. Without a doubt, Silicon Labs SiWx917 SoC will be perfect for vendors with devices in the smart home, health and fitness, medical, industrial, smart building and cities, and asset tracking. This is a big step forward in the IoT realm.
Disclosure: Futurum Research is a research and advisory firm that engages or has engaged in research, analysis, and advisory services with many technology companies, including those mentioned in this article. The author does not hold any equity positions with any company mentioned in this article.
Analysis and opinions expressed herein are specific to the analyst individually and data and other information that might have been provided for validation, not those of Futurum Research as a whole.
Other insights from Futurum Research:
Silicon Labs Works With Developer Conference: Announces New Products Designed for the Future of IoT
Silicon Labs Analyst Day 2022 Demonstrates a Hyper Focus on Low-Powered Wireless Marketing, Priming the Company for Growth
The Cloud-Optimized Silicon Era – The Six Five Summit Sessions
Image Credit: SeKorm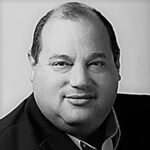 Michael Diamond is an industry analyst and foresight professional with 25 years of experience in the IT channel and market research industry. He is a route-to-market expert covering desktop and mobile devices, collaboration, contact center, ProAV, data center infrastructure, and cybersecurity. Prior to joining Futurum Research, Michael worked for The NPD Group as the sole industry analyst covering indirect channels, cybersecurity, SMB and vertical market trends, data center infrastructure (e.g., enterprise storage, servers, networking), ProAV and PCs. He has been quoted by media outlets such as Bloomberg, Kiplinger, TWICE, OPI (Office Products International), Apple World today, Dark Reading, Enterprise Storage Forum, Credit-Suisse, Footwear News, CRN (Computer Reseller News), Channel Futures and Into Tomorrow.  Michael has presented at myriad events including The Channel Company's Xchange, The Global Technology Distribution Council's summit, SMB TechFest and more.