SAP Launches SAP Build its Low-Code Platform, and Partners with Coursera to Empower Developers and Businesses
SAP Launches SAP Build its Low-Code Platform, and Partners with Coursera to Empower Developers and Businesses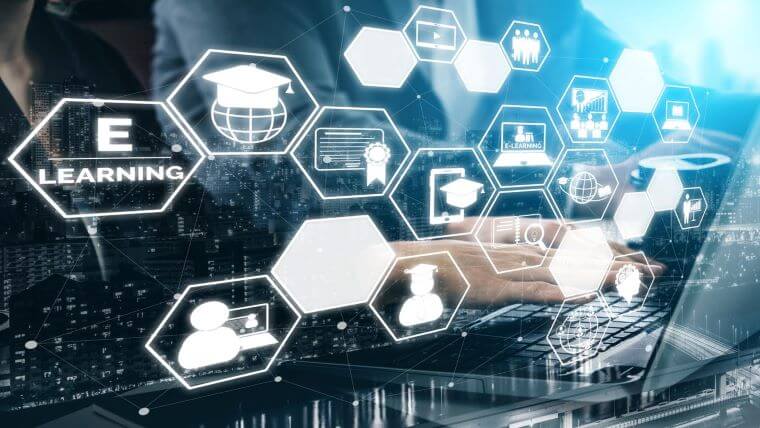 The News: SAP announced the launch of its low-code platform, SAP Build, at its recent TechEd conference in Vegas, allowing users with limited technical expertise to create enterprise apps, automate processes, and design sites with an easy-to-use drag-and-drop interface. SAP also announced a partnership with Coursera designed to power the next gen of developers. Read the full announcement from SAP here.
SAP Launches SAP Build its Low-Code Platform, and Partners with Coursera to Empower Developers and Businesses
Analyst Take: I had the opportunity to attend the SAP TechEd event in Las Vegas recently and was excited to see the launch of SAP Build. This low-code offering is designed to drive the next wave of business transformation by leveraging SAP BTP, and putting business users directly in the driver's seat as it relates to accessing the data they need to make business decisions. SAP Build provides users with direct, secure access to end-to-end processes, and empowers those with little tech expertise to develop applications, automate business processes, and even design business websites using only drag and drop functionality. No more waiting for IT when it comes to getting things done!!
I see this as the right product offering at exactly the right time. With organizations navigating challenging macroeconomic conditions, some are lean-sizing and others are still dealing with the tech skill shortage that's been a reality in the workplace for a number of years now — and everybody is trying to do more with less. When solutions are designed to help customers derive maximum value from their tech investments, empower users to quickly and easily build apps, automate business processes, and more, it goes a long way toward not only future proofing organizations, but also upskilling the workforce in ways that are personally meaningful to them. In my book, those are big wins all the way around.
SAP CTO and Executive Board member Juergen Mueller said it simply: SAP Build is designed to "rapidly unleash business users' expertise." In my experience, this is what drives not only rapid innovation, but also widespread adoption throughout an organization — and it's exactly what business users want — to be able to do things on their own, without waiting every step of the way for IT.
From my conversations with SAP leaders throughout the course of the event, it's clear that the focus here is on putting the power to get things done squarely in the hands of the people who need it most — the frontline workers and business users who are making things happen on a day-to-day basis.
Some Deets on SAP Build
SAP Build gives business users the full power of SAP BTP and business application data from SAP, available at their fingertips. Users can integrate systems, monitor, analyze and automate processes and build applications – all without having to move data to an external system.
With SAP Signavio solutions natively integrated, users of SAP Build also get in-depth visibility into all of their processes. It was good to see that SAP Build also works with non-SAP software systems, and the new SAP Builders program is designed to not only help users learn quickly, but also to connect with peers through hands-on sessions and forums.
While SAP Build is primarily designed to enable business users, the SAP team has emphasized that it isn't just for business experts. It is designed to facilitate communication and collaboration, allowing business teams to more easily collaborate with development and IT teams, and helping streamline complex tasks along the way — all important in today's rapidly moving business world.
I've covered many of the low-code, no-code offerings on the market over the course of the last few years and there are many on the market. I like seeing SAP add this to its toolkit for users and think it's an important step forward. Users often share that SAP is not always the easiest ecosystem within which to work, and the fact that SAP Build is easy to use and designed to do what organizations need is key. Enabling users to do what they need to do and build what they need to build to get their work done, without having to rely on IT is what I believe users will welcome as a much-needed addition to the SAP tools ecosystem.
The Need for More Skilled Workers is Growing, the SAP Coursera Partnership is Great News
As every company is becoming a technology company (whether they realize it or not – yet), SAP recognizes the increasing need for the skills and insights that professional developers are expected to deliver. SAP is committed to upskilling two million developers worldwide by 2025 by tripling free learning offerings on their SAP Learning site, partnering with world-class learning platform provider Coursera Inc. to help people get certification, and launch careers within the SAP ecosystem. Together, SAP and Coursera have pledged to equip historically-underrepresented groups with digital skills, which is great to see.
SAP Offers Live Training Sessions
On a final note, SAP is offering live sessions on how to build SAP solution skills from now through December 16, 2022, which can also help prep for SAP certifications. If you have anyone on your teams who would benefit from these sessions, do share! They can register and find more info here.
Wrapping up, SAP TechEd was, as always, a terrific event and I enjoyed hearing updates from the SAP leadership team, seeing new enhancements and offerings, and hearing from customers on how they're using SAP solutions to power their businesses in innovative ways. I'm looking forward to feedback from the user ecosystem on SAP Build and how they're using it within their organizations to innovate.
Disclosure: Futurum Research is a research and advisory firm that engages or has engaged in research, analysis, and advisory services with many technology companies, including those mentioned in this article. The author does not hold any equity positions with any company mentioned in this article.
Analysis and opinions expressed herein are specific to the analyst individually and data and other information that might have been provided for validation, not those of Futurum Research as a whole.
Other insights from Futurum Research:
Talking Snapdragon Summit, SAP TechEd, NVIDIA & Cisco Earnings, Tech Layoffs, NVIDIA Azure – The Six Five Webcast
The Importance of Continuous Learning in Today's Workplace – a Futurum Webcast Deep Dive with SAP's Amanda Mountain
Image Credit: Forbes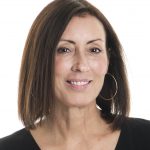 Shelly Kramer is a Principal Analyst and Founding Partner at Futurum Research. A serial entrepreneur with a technology centric focus, she has worked alongside some of the world's largest brands to embrace disruption and spur innovation, understand and address the realities of the connected customer, and help navigate the process of digital transformation. She brings 20 years' experience as a brand strategist to her work at Futurum, and has deep experience helping global companies with marketing challenges, GTM strategies, messaging development, and driving strategy and digital transformation for B2B brands across multiple verticals. Shelly's coverage areas include Collaboration/CX/SaaS, platforms, ESG, and Cybersecurity, as well as topics and trends related to the Future of Work, the transformation of the workplace and how people and technology are driving that transformation. A transplanted New Yorker, she has learned to love life in the Midwest, and has firsthand experience that some of the most innovative minds and most successful companies in the world also happen to live in "flyover country."