Poly Partners With Zoom and Microsoft To Support Remote Work
Poly Partners With Zoom and Microsoft To Support Remote Work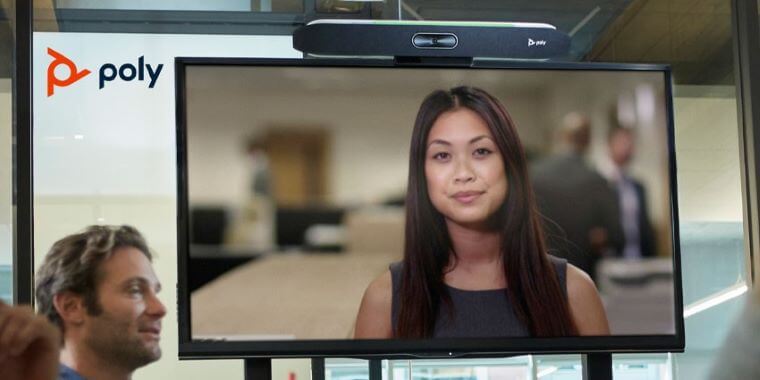 If there's one thing we've learned in the past few months, it's that remote work actually works. Not only does it work, remote work will likely now always be an option for employees. Even as restrictions are lifted, not every employee will return to work as normal right away and failing to keep employees connected could cost businesses deeply. The question now isn't whether employees should work remotely, it's how businesses can ensure remote workers can count on seamless contact when at home or on the road, and how businesses can support their home-office capabilities without adding debilitating home office tech costs to their budgets.
When shelter-in-place orders first started, employees were willing to work with what they had —piecemeal technology, sub-par audio, and unflattering video angles. Now that organizations have had a few months of at-home communication under our belts, they are focused on how software could be improved for both performance and team efficiency. Companies are also examining how current office set-ups can be reworked to accommodate more communication and collaboration tools being mindful of budget restrictions.
Remote Work is Here to Stay
Even though many offices are beginning to reopen, it's clear that employee schedules will be staggered. Not every employee will work from the office full time and many will work remotely for an extended period time — if not forever. We've been predicting this trend for years, but now this change will not only impact the workplace, but other facets of our lives as well, like education and healthcare.
The last three months we've become accustomed to clicking a meeting invite and joining instantly. Whether it's a work meeting or a virtual happy hour with friends, we expect the technology we're using to work easily — regardless of which platform we are using. This ease of use expectation will likely trickle into the workplace and employers need to plan accordingly.
New Workplace Requirements
Many employees working from an office environment will now be lobbying for the types of things they were able to experience while working from home. That includes the ability to quickly initiate a meeting, the ability to automatically mute background noise, and an expectation that the experience will be such that they'll be able to intelligently follow the video throughout the call. Most offices never made these types of advancements a priority in the past because they didn't need to. Instead, they built huddle rooms and conference spaces and bought technology that locked them into a single platform and vendor. Now, that option is neither efficient nor realistic. Teleconferencing is the norm in the world today rather than the exception it once was. From an employee experience standpoint as well as a customer experience one, businesses need to embrace that reality and fine-tune the video collaboration experience they are serving up.
Intelligent Endpoints Are Critical
To succeed in this new remote work environment, companies will need to focus on offering intelligent endpoints that are smart, automatic, platform agnostic, and flexible enough to work equally well in environments ranging from a home office to a corporate conference room. And, because equipment is no longer limited to just a few dedicated conference rooms, these endpoints need to be affordable. Poly's StudioX Products are the solution many companies are looking for.
It's the first-ever appliance-based device certified by Zoom for Zoom rooms. Poly's products are also certified by Microsoft for a native Microsoft Teams experience. That's right: whether your employees use Zoom or Teams, you'll be able to use Poly seamlessly. Equally important, regardless of which you currently use, Poly's flexibility will allow you to change in the future if you need to.
One of the cool — or more like mind-blowing — things about Poly's StudioX technology is that it doesn't even require a computer to run. It's an all-in-one video bar that has all leading cloud video services built-in — no PC or Mac required. Users can share content wirelessly and connect their devices without cables or plugs — hat type of ease in today's atmosphere or uncertainty is rare and, to my way of thinking, a real game-changer.
Why now?
Giving enterprises a solid option that doesn't lock-them-in to a single cloud provider is a huge step forward for any industry, especially now. After all, we know now that disruptions don't just come in the form of new technology — they come in the form of public health emergencies and other unplanned events. Today's businesses need to invest in technology that is resilient, and which can change as rapidly as our companies do — with little to no warning. We also need to invest in technology that is proven, at a time when resources matter more than ever, we can't afford to pick products that don't have a solid ecosystem of compatible partners in place.
Clearly, the teleconferencing market is going to boom in the next few years. Right now, Poly is ahead of the curve — and it could help your company ahead of the curve, as well.
Futurum Research provides industry research and analysis. These columns are for educational purposes only and should not be considered in any way investment advice.
Read more analysis from Futurum Research:
Remote Work And Business Continuity In The Age Of COVID-19 
Poly's Poly Lens Aims To Increase Collaboration Space Adoption, Simplify IT Ops
Compulsory Remote Work And The Future Of Work–The New Normal?
Image Credit: UC Today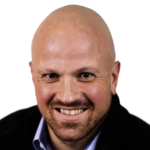 Daniel Newman is the Chief Analyst of Futurum Research and the CEO of The Futurum Group. Living his life at the intersection of people and technology, Daniel works with the world's largest technology brands exploring Digital Transformation and how it is influencing the enterprise. Read Full Bio