Poly's Poly Lens Aims to Increase Collaboration Space Adoption, Simplify IT Ops
Poly's Poly Lens Aims to Increase Collaboration Space Adoption, Simplify IT Ops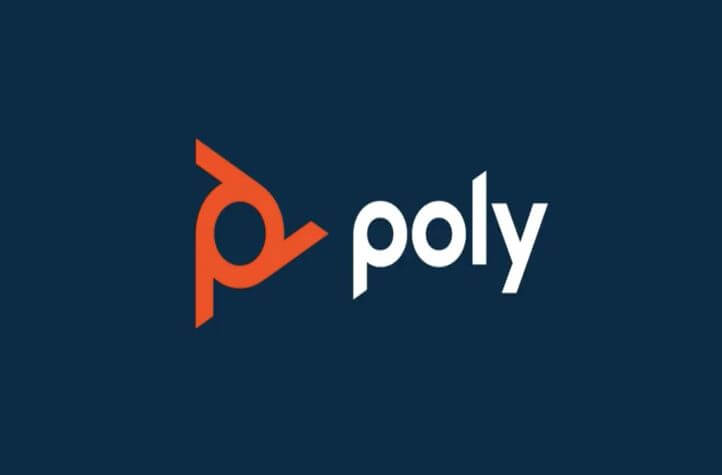 The News: The launch of Poly's Poly Lens service was announced earlier this month in Amsterdam at Integration Systems Europe (ISE) 2020, the world's largest show focused on AV and systems integration. The Poly Lens cloud-based service is marketed as an offering designed to increase collaboration space adoption and simplify IT operations. Read the full press release from Poly. Analyst Take: As we see the proliferation of tools in the workplace, so will we see the need for visibility into how those tools are being adopted, deployed, and utilized (or not) within the workplace. Poly's Poly Lens isn't the first platform of its kind, and it certainly won't be the last.
Poly's Poly Lens — The Specifics of the Service Offering
Poly's Poly Lens offering is a cloud-based solution providing insight and video endpoint management to organizations utilizing its collaboration offering. This allows organizations to see where adoption is happening, monitor device use, and ultimately add new capabilities along the way, bringing the Poly endpoint management solutions into one comprehensive service offering. Today, the Poly Lens supports the new Poly Studio X family of video bars and the Poly G7500. Over time, the company plans to extend support to its headset and phone offerings. The key components of the Poly Lens service include: Intelligent Insights. Poly's Poly Lens offering features a news feed that affords IT teams insights that help monitor adoption and device use, with room-based insights to be coming to help IT teams and administrators to plan and manage workspaces. Device Management. Poly's Poly Lens is intended to be a big aid to IT teams in terms of simplifying IT ops, including managing onboarding, configuring, inventory management, and software upgrades as needed. Cloud-based Service. This "cloud-based" part of the Poly offering is a no-brainer, as most businesses already have, or are moving, their operations to the cloud. I think the fact that this solution affords customers the ability to easily migrate between Video-as-a-Service providers without data loss is perhaps the most attractive selling point.
What's Ahead – for Poly and Any Org in the Collaboration Space
My team and I talk often about digital transformation and the fact that when it comes to successful transformation, it's never about the tools, it's about the people involved in the equation. The people, the culture, the understanding of the need to transform, the businesses' goals in transformation, and what all that really means. When you create a culture that embraces transformation and, by association, the technology that will help power that, the stage is set for success. Today, I'm focused on the collaboration space and technology like Poly's Poly Lens, but this is true no matter what the company or product. The purchase of technology solutions, whether for the enterprise, or for the small to mid-size company, is an expensive investment. If those solutions aren't adopted throughout the organization, well-managed by the IT team, and providing improvement on real-world workflow assistance and enabling better, more seamless collaboration within those organizations, they're not worth the financial investment. That's why companies offering collaboration platforms like Poly, as well as companies like Cisco, Microsoft, Slack, and others in the collaboration space, are also focused on adoption beyond the sale. If the collaboration product isn't adopted and used, it's an expensive, fairly useless investment. I believe digital adoption platforms, whether specifically targeted like Poly's Poly Lens, or more comprehensive offerings like we see from companies like WalkMe and others in the digital adoption space are rapidly becoming the new normal. Cloud-based intelligent solutions that can continuously monitor use, adoption, operational issues, internal adoption roadblocks and challenges, and also provide training, assessments, etc., all with a view toward enabling seamless digital transformation are, or are quickly becoming, a critical part of business operations. Futurum Research provides industry research and analysis. These columns are for educational purposes only and should not be considered in any way investment advice.
Latest insights from the Futurum Research team:
Salesforce Q4 Results Include Surprise as Co-CEO Keith Block Resigns  Qualcomm's New Snapdragon XR2 5G Reference Design Opens the Door to Truly Wireless On-Demand 8K XR Experiences With the Rise of PyTorch TensorFlow's Deep Learning Dominance May Be Waning
Image Credit: Poly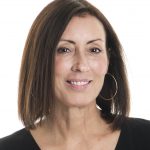 Shelly Kramer is a Principal Analyst and Founding Partner at Futurum Research. A serial entrepreneur with a technology centric focus, she has worked alongside some of the world's largest brands to embrace disruption and spur innovation, understand and address the realities of the connected customer, and help navigate the process of digital transformation. She brings 20 years' experience as a brand strategist to her work at Futurum, and has deep experience helping global companies with marketing challenges, GTM strategies, messaging development, and driving strategy and digital transformation for B2B brands across multiple verticals. Shelly's coverage areas include Collaboration/CX/SaaS, platforms, ESG, and Cybersecurity, as well as topics and trends related to the Future of Work, the transformation of the workplace and how people and technology are driving that transformation. A transplanted New Yorker, she has learned to love life in the Midwest, and has firsthand experience that some of the most innovative minds and most successful companies in the world also happen to live in "flyover country."