Oracle Unleashes New Set of MySQL HeatWave AutoML Innovations
Oracle Unleashes New Set of MySQL HeatWave AutoML Innovations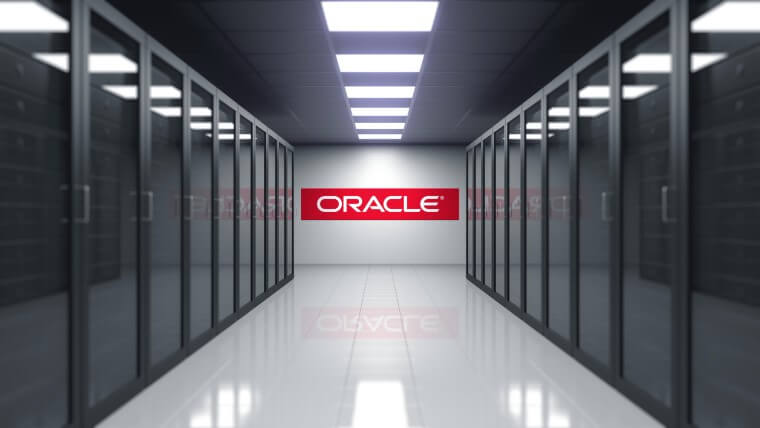 The News: Oracle announced new MySQL HeatWave AutoML capabilities, expanding the machine learning use cases for MySQL HeatWave, as well as new capabilities for MySQL HeatWave on AWS, and price-performance improvements for MySQL HeatWave on OCI. Read the Oracle blog here.
Oracle Unleashes New Set of MySQL HeatWave AutoML Innovations
Analyst Take: MySQL HeatWave provides native, in-database machine learning. As such, customers don't need to move data to a separate machine learning service, since they can securely apply machine learning training, inference, and explanation to data stored inside MySQL HeatWave. HeatWave AutoML automates the machine learning lifecycle. Benchmarks demonstrate that, on average, HeatWave AutoML produces more accurate results than Amazon Redshift ML, trains models 25X faster, and scales as more nodes are added. It is available at no additional cost to MySQL HeatWave customers.
So far, customers could automatically train regression, classification, and univariate time series forecasting models. Oracle has now announced the extension of MySQL HeatWave AutoML's lifecycle automation to support multi-variate time series forecasting, unsupervised anomaly detection, and recommender systems. From my view, these capabilities are not offered today by other competitive cloud database services, notably Amazon Redshift and Snowflake. These machine learning capabilities are now available through an interactive console that is designed to make it easier for business analysts to build, train, run, and explain ML models without help from IT.
The HeatWave AutoML improvements target the complexities of using external ML, particularly the need to use ETL data to separate ML solution for training and inference. This approach proves time-consuming while also increasing costs and risks. Plus, users need to learn new tools and languages and working with other databases can add more uncertainties.
From my view, HeatWave AutoML directly addresses the shortcomings of external ML implementations by providing automated training and explanations that can save significant time. Through run optimization on commodity CPUs and parallelizing across HeatWave nodes, HeatWave AutoML assures that all models can be explained.
Oracle Unleashes New Set of MySQL HeatWave AutoML Innovations
HeatWave AutoML delivers sharp competitive price performance advantages in relation to Amazon Redshift ML embodied by enabling training models that are up to 25X faster on average while also at only one percent of the cost as well as providing full automation of training and elastic scaling as more nodes are added. I find that such compelling differentiation can aid democratizing ML by broadening adoption of the solution's interactive console which can enable database users to apply ML more readily and expansively.
For instance, training, prediction, and explanations can be simply conducted from the console, easing overall business analysis and exploration through the straightforward exercise of applying intuitive "What-if" scenarios. Plus, all processing is done inside the database at no additional cost to users.
I expect that the introduction of unsupervised anomaly detection in HeatWave AutoML can substantially boost data protection by identifying events which deviate from normal with more accuracy than individual algorithms. Key use cases include fraud detection across the finance sector, pinpointing anomalous sensors throughout IoT environments, and more precise intrusion detection for the security domain. This detection capability and innovation is currently unavailable in rival Amazon Redshift ML and Snowflake offerings.
HeatWave AutoML's new recommender system strengthens prediction ratings, providing personalized suggestions for products including retail, ecommerce product recommendations, media/entertainment recommendations, and ad placement optimization. Notably, neither Amazon Redshift ML nor Snowflake offer this feature today.
Plus, multivariate time series forecasting enables users to predict values for time series observations that are based on multiple variables. This capability, for example, directly impacts the utilities sector which uses such forecasting techniques to project electricity demand in winter while considering other energy sources and the commodities sector in their forecast of seasonal demands for corn while also assessing demand for other grains. To Oracle's competitive advantage, Amazon Redshift ML and Snowflake do not presently offer availability for multivariate time series forecasting.
MySQL Autopilot: Automation Advances
The far-reaching nature of Oracle's new innovations is demonstrated by the advances in MySQL Autopilot, delivering ML-powered automation with workload awareness that predicts impact across OLTP, OLAP, and Lakehouse workloads. I anticipate that the integration into the service console of auto shape prediction with explanation for OLTP workloads can boost the MySQL Autopilot value proposition and broaden adoption.
For multi-cloud, MySQL HeatWave is already supported across OCI, AWS, and Azure platforms. For example, AWS HeatWave on AWS runs the data plane, control plane, and console functions natively inside AWS. This enables customers to have a single database for transaction processing, analytics, and machine learning on AWS, including tight integration with S3, CloudWatch, and PrivateLink features, eliminating the high cost of AWS egress expenses, improves latency, and eases migration to MySQL HeatWave from Amazon Aurora, Amazon Redshift, and Snowflake. Additionally, HeatWave supports data reload in constant time for the AWS service, improving reload performance and availability without compromising OLTP performance.
Taken together, I find the new capabilities sustain and assure MySQL HeatWave's performance advantages over competing solutions including:
20x faster than Amazon Redshift
16x faster than Snowflake
16x faster than Google BigQuery
5x faster than Microsoft Synapse
Price performance advantages of MySQL HeatWave on AWS consist of:
7x faster than Amazon Redshift
10x faster than Snowflake
12x faster than Google BigQuery
4x faster than Microsoft Synapse
Plus, Oracle unveiled the smaller HeatWave shape option, enabling more data processed per node in OCI. Now customers only need to pay $16 per month for a small node while gaining 20% more data per node and 15% better price performance.
Key Takeaways: New MySQL HeatWave AutoML Innovations
Taken together, I believe MySQL HeatWave is demonstrably expanding the range of machine learning use cases it supports. Customers can now build classification and regression models, multi-variate time series forecasting, unsupervised anomaly detection, and recommendation systems. Also, HeatWave AutoML makes it easy by automating the ML lifecycle across all those use cases. Customers looking to speed up the building of machine learning models should look no further than MySQL HeatWave. Best of all the new innovations reinforce MySQL HeatWave on AWS price performance advantages such as leveraging real-time data and training models 25X faster than Amazon Redshift ML at one percent of the cost.
Disclosure: Futurum Research is a research and advisory firm that engages or has engaged in research, analysis, and advisory services with many technology companies, including those mentioned in this article. The author does not hold any equity positions with any company mentioned in this article.
Analysis and opinions expressed herein are specific to the analyst individually and data and other information that might have been provided for validation, not those of Futurum Research as a whole.
Other insights from Futurum Research:
Oracle Revenue Rises to $12.4B in Q3 2023, up 18% YoY
Oracle Cloud Infrastructure Doubles Down on Kubernetes with Oracle Container Engine for Kubernetes
Oracle Advances JSONification of App Development and Real-time Graph Analysis with Oracle Database 23c Debut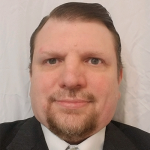 Ron is an experienced research expert and analyst, with over 20 years of experience in the digital and IT transformation markets. He is a recognized authority at tracking the evolution of and identifying the key disruptive trends within the service enablement ecosystem, including software and services, infrastructure, 5G/IoT, AI/analytics, security, cloud computing, revenue management, and regulatory issues. Read Full Bio.