Oracle Fusion Updates Designed to Deliver Greater Customer Support
Oracle Fusion Updates Designed to Deliver Greater Customer Support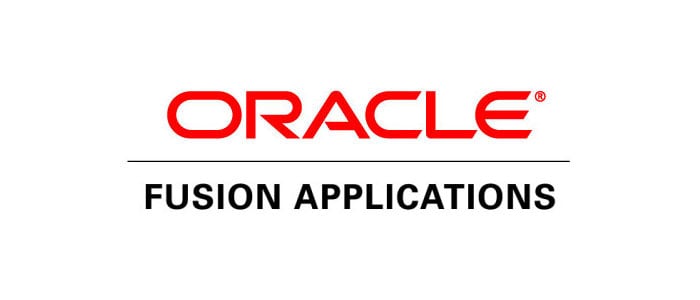 The News: Last week, Oracle announced important updates to Oracle Fusion Cloud Enterprise Resource Planning (ERP) and Oracle Fusion Cloud Enterprise Performance Management (EPM).
The updates were focused on finance teams leverage technologies including AI, digital assistants, and analytics to enhance productivity, reduce costs and improve controls. In addition, the announcements included a series of new industry solutions enable customers in Oil & Gas, Manufacturing and asset intensive industries. Read the announcement article from Oracle's Press Room.
Analyst Take: Oracle continues to take initiative during these challenging times to update its products to support current customer challenges.
These announcements focused on the application of emerging technologies and the development of industry specific tools.
To simplify this research note, I am providing the list of key updates from Oracle and providing additional analysis on the relevancy of the announcements to the market.
New AI and machine learning, analytics and security capabilities of Oracle Fusion ERP include:
Predictive Planning: Helps organizations identify and leverage trends and patterns in financial and operational data. With access to predictions at data load time, organizations can see prediction and forecast variances, identify variance patterns, and make plan revisions on the fly to improve the quality and timeliness of decisions. Predictive Planning is now available in EPM.
Take: With challenging cash and credit environments, the ability to optimize planning is even more important than before. The AI/ML layer here is what we want to pay attention to. Accuracy readings will be important as will continuous learning to improve accuracy over time.
Intelligent Code Defaulting: Helps organizations improve the accuracy and efficiency of processing payables transactions by leveraging machine learning to recommend account codes. The algorithm adapts based on past actions to evolve with business changes.
Take: This is a mundane task that can and should be optimized with AI/ML. However, just because it is mundane doesn't mean it is easy with many companies having hundreds or thousands of codes.
Intelligent Document Recognition: Improves the accuracy and efficiency of financial information ingestion from PDF and other popular financial document formats to reduce (or even eliminate) manual invoice entry. The system learns over time and adapts to changes within invoice formats to increase accuracy as businesses evolve.
Take: Love the idea of being able to ingest and learn from physical documents. An underrated task that has material implications for training and improving financial operations.
Digital Assistant Skills for Time Entry and Projects: Help organizations reduce the effort required to submit and review time sheets, track the status of projects, and escalate time entry and project management issues. As a result, the new conversational user interface improves the user experience and increases business efficiency.
Take: Project management is complicated. The ability to manage time spent by personnel is often a substantial impact on project profitability. This one is a must for businesses trying to gain the most accurate project resource data to optimize income against projects.
Embedded Incident Management: Helps organizations enhance data protection by providing intuitive, embedded incident reporting workflows that can be used to conduct investigations, create actions, and track and update incident status.
Take: An important workflow enhancement for managing incidents. Note the data protection element as there is likely sensitivity here and the data must be protected for this workflow to succeed.
New industry solutions in Oracle Fusion ERP include:
Joint Venture Accounting: Helps organizations in industries such as Oil and Gas to reduce partner disputes, improve cash flow, and gain real-time visibility into the financial state of joint ventures by automating transaction processing and introducing role-based tools to manage exceptions. With improved transparency and digital collaboration with joint venture partners, customers can focus on uncovering patterns and identifying strategic opportunities.

Project-Driven Supply Chain: Supports the complex business processes of manufacturing and asset intensive organizations where the supply chain must work in the context of a specific project. Now generally available, this end-to-end solution across ERP and Oracle Fusion Cloud Supply Chain Management (SCM) allows customers to capture, invoice, and capitalize project-driven material, manufacturing, and maintenance costs in one integrated solution.
Take: There is a massive trend toward more industry based solutions. We have recently seen this at Google Cloud Next, IBM has been aggressive with vertical clouds. SAP announced a big commitment to industry clouds. Amazon (AWS) and Microsoft are also fully committed to more vertical offerings. While these announcements are good examples of industry cloud capabilities, these are becoming the norm and it is good to see Oracle putting more weight behind this growing trend.
Overall Impressions of Oracle's Updates to Fusion ERP and EPM Solutions
At first blush, these announcements have an incremental feeling to them, but I believe they show a greater focus on developing for the current customer environment.
The incorporation of AI and ML for instance are rapidly growing requirements that businesses are looking to accelerate. Also Security is becoming more critical and more challenging by the day.
In terms of the vertical announcements, we are seeing strong momentum across tech to verticalize offerings. So this is to be expected and current and prospective customers in these industries should take interest in what Oracle is doing here.
Futurum Research provides industry research and analysis. These columns are for educational purposes only and should not be considered in any way investment advice.
Read more analysis from Futurum Research:
Amazon Web Services Increases Availability of AWS IoT SiteWise for Industrial Customers
Oracle Announces Updates to its Fusion Supply Chain Cloud
AT&T Uses Cisco Secure SD-WAN Technology to Fulfill Growing Digital Workforce Demands but Now Must Get SASE
Image Credit: Oracle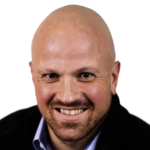 Daniel Newman is the Chief Analyst of Futurum Research and the CEO of The Futurum Group. Living his life at the intersection of people and technology, Daniel works with the world's largest technology brands exploring Digital Transformation and how it is influencing the enterprise. Read Full Bio