Oracle Announces Updates to its Fusion Supply Chain Cloud
Oracle Announces Updates to its Fusion Supply Chain Cloud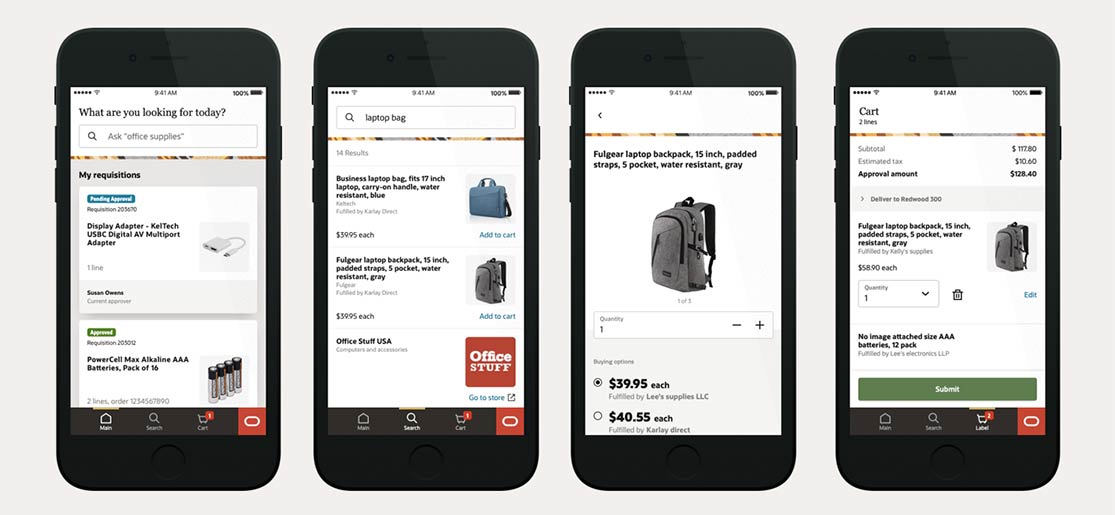 The News: To help its customers address the challenges presented by widespread supply disruptions, market volatility, shifting global trade patterns, and changing customer expectations, Oracle has announced the latest updates to Oracle Fusion Cloud Supply Chain & Manufacturing (Oracle Cloud SCM). Read the full release in Oracle's press room.
Analyst Take: Given the complex economic environment we are in. Almost every company on the planet has been forced to reconsider their business model. This has led to a lot of well designed and executed innovation, but systems have to advance along with the execution. With Oracle's later round of updates to its Cloud SCM offering, the company is focusing on helping the continued advancement of business during these challenging times.
Key Updates Announced to Oracle Cloud SCM
For this round of updates to Oracle Cloud SCM, the focus was on 5 areas (Bullets per Oracle's announcement)
Replenishment Planning: Many organizations have experienced massive fluctuations in demand this year. To help our customers manage these changes and maintain the right level if supply at all times, Replenishment Planning enables organizations in multiple industries to predict consumption and to plan and execute replenishment in an efficient and manageable way. Highly automated and fully customizable, Replenishment Planning is a new capability in Oracle Demand Management.
Automation plus customization are important as companies continue to do more with less. When inventory is complex and systems need to be able to identify trends and optimize availability, system improvements are important. This will be well received by Oracle SCM users.
Backlog Management: The changes we have all experienced this year have provided a forcing function to rethink many established processes. To help our customers rethink the traditional "first-come, first-served" approach to backlog management, our new Backlog Management capabilities enable organizations to prioritize their entire backlog of open orders so they can fulfill their most important orders first. Backlog Management is a new capability in Oracle Supply Chain Planning.
As we seek to achieve the greatest levels of customer service, we must recognize that not all customers are created equal. The ability to apply data and analytics to customer prioritization will serve as a key capability for companies looking to maintain the most important customers when challenges arrive with the ability to deliver products and services.
Depot Repair: Maintaining customer service levels at times of extreme change can be incredibly difficult. To help our customers address this challenge, we have added a dedicated solution for managing the entire flow of work in repair organizations to Oracle Field Service. With Depot Repair, organizations can quickly and easily repair and return their customers' assets, debrief on the work performed, and properly bill for the services rendered.
It will be interesting to watch how this is received. There are a number of software tools out there for service management. The integration could serve as a winning ingredient for customers that have a significant service depot or "Ticketing" operation. I will be checking for more on customer wins here.
Project-Driven Supply Chain: The context within which almost every organization operates has changed this year. To help manufacturing and asset intensive organizations ensure their supply chain strategy aligns with changing business context, we have introduced Project-Driven Supply Chain. This end-to-end solution across Oracle Cloud SCM and Oracle Fusion Cloud Enterprise Resource Planning (Oracle Cloud ERP) allows customers to capture, invoice, and capitalize project-driven material, manufacturing, and maintenance costs in one integrated solution.
Having run an SI business in a past life. The finer details of projects are the difference for many businesses between profit and failure. Tighter integration between project management and ERP resources enable more accurate real-time billing and materials management. The ease of use here will be a key factor and if it meets that objective, I would imagine current and prospective users will be pleased with its benefit.
Channel Revenue Management: Shifting demand and consumption patterns have made managing channel revenue harder than ever. To help customers address this challenge and efficiently manage their trade programs, Channel Revenue Management automates processing and settlement in the cloud. This will enable customers to streamline business processes while helping them increase overall revenue, profit, and market share. Channel Revenue Management is a new solution in Oracle Cloud SCM.
Many companies have a channel for product and/or service distribution. This leads to reporting issues that can be better managed with tools. I'm interested in seeing how this product is adopted. At first blush, I like what it is intended for and I see it as a solid add to the portfolio.
Overall Impressions of Oracle Cloud SCM Updates
While many of these updates appear incremental in nature, that doesn't mean these aren't significant to the plight of many businesses. For companies trying to overcome adverse market conditions, incremental improvements have a significant role right alongside disruptive innovation and transformation.
The need to better execute in many of the finer processes in a business will separate winners and losers in the current business climate. Oracle's focus on updating key features for managing backlog, replenishment, project management, and channel revenue management are good examples of meeting customers where they are. The more the tools can empower sound business practices and improvement, the faster companies can accelerate growth or regain lost market share and revenue related to the economic slowdown.
Futurum Research provides industry research and analysis. These columns are for educational purposes only and should not be considered in any way investment advice.
Read more analysis from Futurum Research:
Oracle Announces Its Fully Managed Region Cloud@Customer
HPE Acquires Silver Peak to Expand its SD-WAN Offering
AT&T Uses Cisco Secure SD-WAN Technology to Fulfill Growing Digital Workforce Demands but Now Must Get SASE
Image Credit: Oracle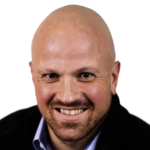 Daniel Newman is the Principal Analyst of Futurum Research and the CEO of Broadsuite Media Group. Living his life at the intersection of people and technology, Daniel works with the world's largest technology brands exploring Digital Transformation and how it is influencing the enterprise. Read Full Bio