Oracle Database Analyst Summit: Powering the Multi-Cloud Era and Liberating Developers
Oracle Database Analyst Summit: Powering the Multi-Cloud Era and Liberating Developers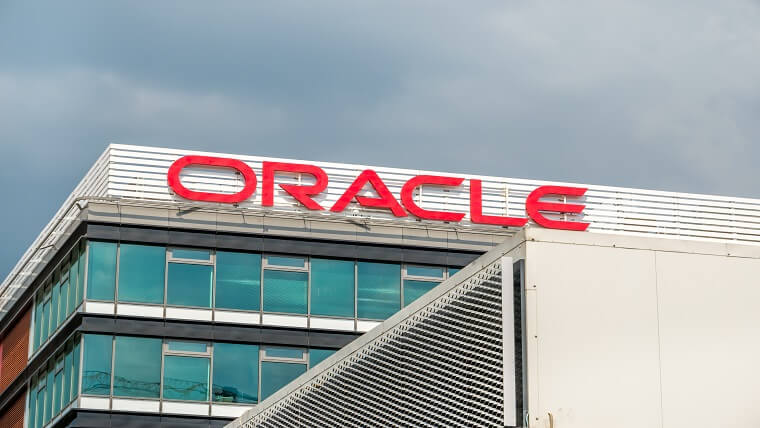 The News: Oracle conducted its Oracle Database Analyst Summit on April 27, 2023, at its Redwood City, CA conference center. The agenda included customer panels and an update of the Oracle Database strategy and portfolio development across its Oracle Database, Exadata, OCI/Distributed Cloud, MySQL HeatWave, Autonomous Database, and Application Development product areas. In this Research Note, I provide my perspective on the event's key takeaways.
Oracle Database Analyst Summit: Powering the Multi-Cloud Era and Liberating Developers
Analyst Take: The Oracle Database Analyst Summit provided valuable insights and thought-provoking discussions across Oracle's vision and portfolio development strategy in the swiftly evolving database market. From my view, two of the most important takeaways related to Oracle's strategic commitment to advance the multi-cloud capabilities of the database ecosystem as well as accelerating and broadening developer uptake of Oracle Database 23c-based application development capabilities. For instance, in the Executive Q&A Panel, CTO and Co-Founder Larry Ellison and EVP Mission Critical Database Technologies, Juan Loaiza, both identified and emphasized Oracle's multi-cloud and developer outreach as the company's two topmost innovation initiatives today.
For multi-cloud, Oracle is focusing on building out a cloud ecosystem that delivers the next generation of interconnect technology. Oracle already supports the Oracle-Azure Interconnect and Oracle Database Service for Azure, which enables customers to access Oracle Database, Autonomous Database, Exadata Database Service and MySQL HeatWave through the Azure portal. Customer panelists, such as Belgian Railways and SoundExchange, shared that the 2 milliseconds (ms) latency with Azure-Oracle Interconnect is highly accurate, resulting in a single cloud experience.
Additionally, Oracle MySWL HeatWave is available on Amazon Web Services (AWS). MySQL HeatWave's design combines OLTP, analytics, machine learning, and machine learning-based automation within a single MySQL database. AWS users can now run transaction processing, analytics, and machine learning workloads in one service, without requiring time-consuming ETL duplication between separate databases such as Amazon Aurora for transaction processing and Amazon Redshift or Snowflake on AWS for analytics and SageMaker for machine learning.
Key to Oracle's multi-cloud vision is bolstering the differentiation and platform capabilities of Oracle Cloud Infrastructure (OCI). I see how Oracle's extensive portfolio of applications, and database services, in combination with its worldwide cloud infrastructure, can provide a competitive edge in the scaling and performance of such apps. Plus, all the computers running in OCI use separate microprocessors and separate memory systems for management and customer data, which can prove a key differentiator in scaling flexibility.
Specifically, Oracle uses remote direct memory access (RDMA) technology and controls the hardware stack to optimize RDMA across OCI and its Exadata platform. RDMA enables computers in a network to read and/or write information in a remote machine without engaging the CPU resources (i.e., processor, cache, and operating system) of the computers involved. The application of RDMA technology in cloud environments has proven to boost throughput and lower latency, which becomes a difference maker in dealing with massive parallel computer clusters in HPC or AI use cases, for example.
Oracle envisions outpacing cloud rivals in expanding the number of its regions since the design of their data centers are fully automated and identical (akin to iPhones), learning lessons from the build out of the first wave of hyperscale cloud data centers. As such, OCI data centers are less expensive to build and proliferate, delivering more energy efficiency and lower costs. Accordingly, Oracle's data centers can take more advantage of physical properties such as the speed of light to reduce latency by having more data centers located closer to customers.
In addition, considerations such as blast radius can work to Oracle's advantage as it would take more resources and firepower to take out a highly distributed Oracle data center versus a cloud network using a more concentrated data center distribution. Oracle invoked the Starlink analogy where Elon Musk's Starlink satellite Internet constellation is using thousands of low earth orbit (LEO) satellites to reduce latency by reducing the distance between satellites and users. Taking out the Starlink system would be more difficult than taking out prior generation satellites that are in higher orbits and concentrate a good deal more traffic on fewer and larger satellites.
As part of its multi-cloud strategy, Oracle unveiled significant data sharing innovations to its Autonomous Data Warehouse (ADW), which turns up the heat on rival Snowflake and its proprietary approach. From my view, Oracle is delivering native multi-cloud capabilities and open standards-based data sharing across databases; streamlining data integration and analysis with a unique low-code based tool. Plus, the economics of data lakes in transformed by providing fast Exadata storage at the same low cost as object storage.
In fact, ADW's Exadata storage cost is reduced by over 75 percent, bringing in line with the cost of object storage, while delivering up to 20x faster query performance. This enables customers to completely rethink their current approach to data warehouse/data lake architectures and store all their data in Oracle ADW, and in turn accelerate time-to-actionable insights – all at a lower cost. I find that while Oracle focuses on an increasingly open and collaborative cloud experience for customers, its principal competitors remain effectively focused on building isolated islands with excessive escape – data egress – fees.
Oracle's Massive Push to Court and Liberate Developers
From my perspective, the Oracle Database 23c is ready to power the development and running of data-driven applications across the database ecosystem. With the recent introduction of 300+ features, the Oracle Database 23c Free – Developer Release targets anyone, such as citizen developers, who want to build and run data-driven applications for free. As such, Oracle Database 23c Free swiftly readies ecosystem-wide uptake of Oracle Database 23c-based application development and innovation (i.e., "App Simple").
With Oracle Database 23c Free – Developer Release, Oracle is spotlighting its JSON Relational Duality technology breakthrough unveiled at Oracle Cloud World in October 2022. The solution combines the key benefits of the Oracle Relational Database portfolio, such as use case flexibility, queryability, consistency, and space efficiency with the top JSON capabilities, including easy mapping to language types, agile schema-less development, hierarchical data format, and standard interchange format. In sum, JSON Relational Duality can make developers' jobs appreciably less demanding by enabling them to change data once in an Oracle table, and then propagate the change to up to hundreds of thousands of JSON documents.
For application development, I see Oracle Application Express (APEX) proving a significant differentiator, as evidenced by its being the most-used low-code application development platform through the support of 700K+ developers. Through Oracle APEX, developers can perform programming at the high level needed to minimize and effectively eliminate the mistakes that result in data breaches and unauthorized data access. With Oracle APEX, everything runs in the database avoiding middle-tier complexities and vulnerabilities.
Key Takeaways: Oracle is Raising the Competitive Stakes Across the Multi-Cloud and Developer Realms
Overall, I expect Oracle's multi-cloud and developer breakthroughs to strengthen the company's competitive position in the unfolding multi-cloud era, especially as enterprise customers increase their demand for streamlined multi-cloud interconnectedness and capabilities. I see the Oracle Database 23c Free-Developer Release as firmly positioned for positive and rapid acceptance in the developer community across both Oracle and non-Oracle users.
Oracle is committed to getting the interconnect latencies to the equivalent of two data centers acting as one data center, effectively minimizing latency issues, and making them feel as one cloud to customers. I anticipate that Oracle's interconnect model will serve as the interconnect approach which all hyperscalers and most cloud service providers adopt. Business customers will continue to drive the demand to use whatever service they want in the cloud that is best suited for any workload. As such, AWS, Google Cloud, and Azure should all connect to other clouds in the same manner that interstate highways interconnect motor vehicle traffic.
Disclosure: The Futurum Group is a research and advisory firm that engages or has engaged in research, analysis, and advisory services with many technology companies, including those mentioned in this article. The author does not hold any equity positions with any company mentioned in this article.
Analysis and opinions expressed herein are specific to the analyst individually and data and other information that might have been provided for validation, not those of The Futurum Group as a whole.
Other insights from The Futurum Group:
Oracle Cloud Infrastructure: New Features and Database Portfolio Capabilities Boost Market Momentum
Oracle Frees Database 23c to Power Universal Modern Apps and Analytics Innovation
Oracle Unleashes New Set of MySQL HeatWave AutoML Innovations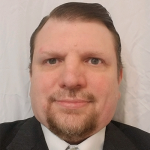 Ron is an experienced research expert and analyst, with over 20 years of experience in the digital and IT transformation markets. He is a recognized authority at tracking the evolution of and identifying the key disruptive trends within the service enablement ecosystem, including software and services, infrastructure, 5G/IoT, AI/analytics, security, cloud computing, revenue management, and regulatory issues. Read Full Bio.