Oracle Autonomous Data Warehouse: Boosting the Multi-Cloud and Open Source Missions
Oracle Autonomous Data Warehouse: Boosting the Multi-Cloud and Open Source Missions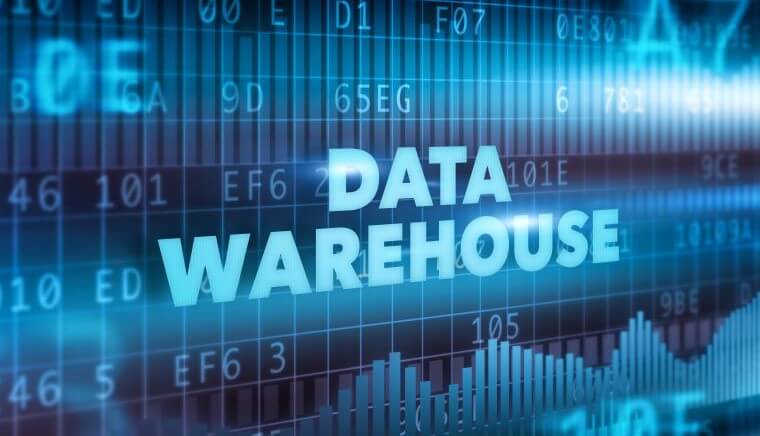 The News: Oracle announced new innovations to Oracle Autonomous Data Warehouse, providing machine learning optimized for analytics workloads. The innovations target the proprietary and closed nature of traditional data warehouses and data lakes. Read the Oracle Press Release here.
Oracle Autonomous Data Warehouse: Boosting the Multi-Cloud and Open Source Missions
Analyst Take: Oracle shrewdly unveils the new capabilities of the Oracle Autonomous Data Warehouse by framing the announcement in a multi-cloud and open standards context. The new capabilities consist of data sharing across databases, streamlining data integration and analysis with a matchless low-code based tool, and altering the economics of data lakes by delivering ultra-fast enterprise storage at the same affordable cost as object storage.
The new Oracle Autonomous Data Warehouse capabilities target enabling customers to avoid tradeoffs between performance and cost in the build and development of their data warehouse and data lake architectures. The new capabilities encompass open collaboration, expansive multi-cloud functionality, simplified data integration and data analysis, as well as high performance storage at the same cost as object storage.
From my perspective, Oracle's multi-cloud push is poised to generate sharp differentiation and broaden data ecosystem adoption of the new Autonomous Data Warehouse capabilities. Specifically, Oracle Data Warehosue is built for multi-cloud with secure access to object storage in AWS, Azure, and Google Cloud. Live SQL connections to Azure SQL, Azure Synapse, Amazon Redshift, Snowflake, MongoDB, Apache Hive, and PostgresSQL, as well as pre-built connectors to ingest data from over 100 data sources are now supported.
Plus, Autonomous Data Warehouse includes query access to Apache Iceberg tables and integration with AWS Glue for retrieving data lake schema and metadata automatically. I anticipate this feature will be well-received by customers who use Apache Iceberg to take advantage of open table formats that deliver scalability and performance benefits for massive data sets.
With the new Autonomous Data Warehouse capabilities, I see Oracle strengthening its multi-cloud vision, which is also bolstered by the differentiation and platform capabilities of Oracle Cloud Infrastructure (OCI). I see Oracle's extensive portfolio of applications, including Autonomous Data Warehouse, in combination with its worldwide cloud infrastructure, can provide a competitive edge in the scaling and performance of data warehouse and data lake apps. Plus, all the computers running in Oracle Cloud use separate microprocessors and separate memory systems, which can prove a key differentiator in scaling flexibility.
Specifically, data lake resources can be intricate as each cloud has its own way of administering access to their object stores. Data is captured in a diversity of file formats such as Parquet, ORC< CSV, JSON, Avro, and others. Plus, the logical organization of data in object stores frequently embed a semantic that's critical to interpret properly.
Autonomous Database natively understands such intricacies when accessing data lake sources, as integration with each cloud provider's identity and access management helps ensure comprehensive data protection. Simple APIs allow creating tables to access these sources through Oracle SQL, enabling users to analyze data throughout their warehouse and data lake.
Autonomous Database has an extensive history of integration with OCI Data Catalog. I find that data catalog substantially streamlines administration tasks. Data lake metadata is automatically synchronized with Autonomous Database, making data in the lake available immediately for query. As such, the data lake functions as a natural extension of the warehouse, allowing users to run queries that combine data stored in the Autonomous Database with data stored in the object store without physically moving the data.
Let the Open Data Sharing Commence
Traditional ways of sharing data are intrinsically complex and often unsafe. Users unload data into a CSV file and then share the file through email or by copying it to be shared. This approach introduces a high level of uncertainty since there is no governance or security for such processes as well as no systematic refreshes or up-to-date view of data. Plus, many cloud providers are effectively holding data hostage with a high ransom – or rather, high egress – fees.
I find that Autonomous Database can provide a significantly improved approach to share data with stakeholders both inside and outside the organization. Open Data Sharing enables data owners to create and administer Data Shares. Data owners can define what goes into the share and who can read it. The Share Recipient receives a notification that data is available and then remotely accesses the centralized data. The data is secure, governed and always up to date, a stark contrast to traditional approaches.
Key Takeaways: Oracle Unveils New Autonomous Data Warehouse Capabilities
Overall, I see other cloud vendors locking in their users within their own cloud ecosystem. Strikingly, Oracle has taken a different and sharply differentiated approach with Autonomous Data Warehouse. The company is extending Autonomous Data Warehouse's capabilities by implementing the open source Data Sharing protocol and building a collaborative platform with its new Data Sharing feature. With this feature, users can now securely and efficiently grant access to subsets of their data with anyone on any cloud. I anticipate that the new Oracle Autonomous Data Warehouse capabilities will enable Oracle to further distinguish and differentiate its overall cloud database portfolio vision and strategy, bolstering its multi-cloud and open source ecosystem missions.
Disclosure: The Futurum Group is a research and advisory firm that engages or has engaged in research, analysis, and advisory services with many technology companies, including those mentioned in this article. The author does not hold any equity positions with any company mentioned in this article.
Analysis and opinions expressed herein are specific to the analyst individually and data and other information that might have been provided for validation, not those of The Futurum Group as a whole.
Other insights from The Futurum Group:
Oracle Cloud Infrastructure: New Features and Database Portfolio Capabilities Boost Market Momentum
Oracle Frees Database 23c to Power Universal Modern Apps and Analytics Innovation
Oracle Unleashes New Set of MySQL HeatWave AutoML Innovations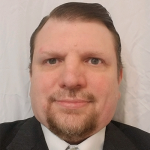 Ron is an experienced research expert and analyst, with over 20 years of experience in the digital and IT transformation markets. He is a recognized authority at tracking the evolution of and identifying the key disruptive trends within the service enablement ecosystem, including software and services, infrastructure, 5G/IoT, AI/analytics, security, cloud computing, revenue management, and regulatory issues. Read Full Bio.