MWC 2022: Rakuten Symphony Conducts Robin.io Acquisition and New Alliance Moves
MWC 2022: Rakuten Symphony Conducts Robin.io Acquisition and New Alliance Moves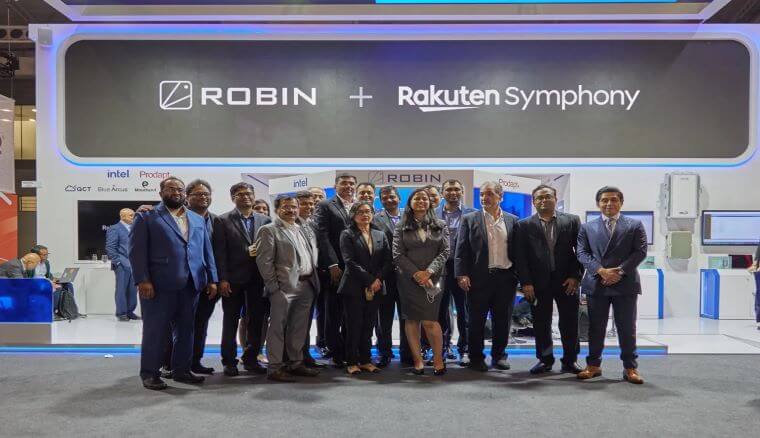 The News: Rakuten Symphony announced an agreement to acquire Silicon Valley-based cloud technology start-up, Robin.io. The addition of Robin.io's multi-cloud mobility, hyper automation, and orchestration capabilities to the Rakuten Symphony portfolio could allow the creation of efficient, consistent high performance cloud infrastructure and operations, from edge to central data center. Read the Rakuten Symphony Press Release here.
MWC 2022: Rakuten Symphony Conducts Robin.io Acquisition and New Alliance Moves
Analyst Take: Rakuten Symphony deftly raised its profile around Mobile World Congress 2022 with a flurry of announcements that included its acquisition of Robin.io and new partnerships with AT&T, Cisco, Nokia, and Qualcomm. I see the acquisition of Robin.io as enabling Rakuten Symphony to swiftly expand its enterprise channels and market influence since Robin.io already has petabyte size deployments with its software running on tens of thousands of servers in production that span across its product portfolio and services Fortune 1K customers throughout the Americas, Asia, and Europe.
Robin.io portfolio capabilities consist of the following:
The addition of Robin.io's portfolio complements Rakuten Symphony's robust presence in the mobile operator space which I anticipate can hone Rakuten Symphony's support for operator managed services aimed at enterprises such as 5G/4G private networks. The acquisition builds on the relationship between Rakeuten Symphony and Robin.io for over two years, including Robin.io's participation in Rakuten Mobile's deployment of its fully virtualized cloud-native mobile network in Japan.
I find Rakuten Symphony's new relation with Nokia intriguing as it creates a new version of co-opetition where two players who compete against each other in key areas find cause to cooperate in other areas. The partnership entails the inclusion of all Nokia cloud-native Core software on Rakuten Symphony's Symworld marketplace, a high-profile endorsement of Nokia's core mobile portfolio such as IP Multimedia Subsystem (IMS), Shared Data Layer (SDL), and Internet of Things (IoT) Platform including further expansions to node such as IoT Gateway.
In contrast, in the RAN realm, I view Rakuten Symphony and Nokia as rivals since Rakuten Symphony's takeover of Open RAN specialist Altiostar. While I see Nokia staking out more support for Open RAN transitions in relation to traditional RAN stalwarts Ericsson and Huawei, it will be interesting to see how they compete and interact in winning new RAN business, especially Open RAN.
The Rakuten Symphony and AT&T collaboration agreement enhances solutions with the Symworld platform to catalyze network planning and development. I see the agreement affirming AT&T's strategic commitment to rollout a virtualized cloud-native mobile network on a nationwide basis while validating the Rakuten Symphony portfolio's ability to meet North American digital network demands across mobile and fixed environments for both brownfield and greenfield scenarios.
Rakuten Symphony builds on its four-year relationship with Cisco to establish a joint go-to-market model to support operation digital transformation missions, including Open RAN adoption. I see Cisco as a solid candidate for acquiring an Open RAN specialist like Mavenir or Radisys to boost its open telco and open 5G credentials, especially as operators increasingly leverage Open RAN and implement 5G standalone architectures. For now, Cisco gains additional 5G networking channel credence working with Rakuten Symphony.
The extension of the Qualcomm relationship uses Qualcomm 5G Platforms to accelerate the commercialization of Massive MIMO RU and DU technology as operators advance their Open RAN trials and transitioning to 5G SA networks. Using the Qualcomm X100 5G RAN Accelerator Card and Massive MIMO Qualcomm QRU100 5G RAN Platform, the new products are designed to enhance Rakuten Symphony's Symware product portfolio of Open RAN solutions.
Key Takeaways on Rakuten Symphony's Acquisition of Robin.io and New Alliance Updates
Taken together, Rakuten Symphony's recent actions in and around MWC 2022, I believe successfully raised the company's profile throughout the global mobile ecosystem by validating the versatility of its portfolio. Now Rakuten Symphony is in a stronger position to champion the open telco and open 5G foundations of virtualization, interworking, and open interfaces and gain broader adherence.
Disclosure: Futurum Research is a research and advisory firm that engages or has engaged in research, analysis, and advisory services with many technology companies, including those mentioned in this article. The author does not hold any equity positions with any company mentioned in this article.
Other insights from Futurum Research:
Rakuten Selects Qualcomm to Commercialize Massive MIMO Radio Unit and Distributed Unit (DU) for Next Generation 5G Mobile Infrastructure – Futurum Tech Webcast Interview Series
Rakuten's Acquisition of Altiostar is a 5G Game Changer
Rakuten Symphony Strikes Up Alliance with Intel and Juniper to Deliver Symware
Image Credit: Rakuten Today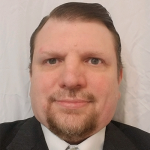 Ron is an experienced research expert and analyst, with over 20 years of experience in the digital and IT transformation markets. He is a recognized authority at tracking the evolution of and identifying the key disruptive trends within the service enablement ecosystem, including software and services, infrastructure, 5G/IoT, AI/analytics, security, cloud computing, revenue management, and regulatory issues. Read Full Bio.