IFS Unleashed Event Recap: IFS Unleashes Growth Engine
IFS Unleashed Event Recap: IFS Unleashes Growth Engine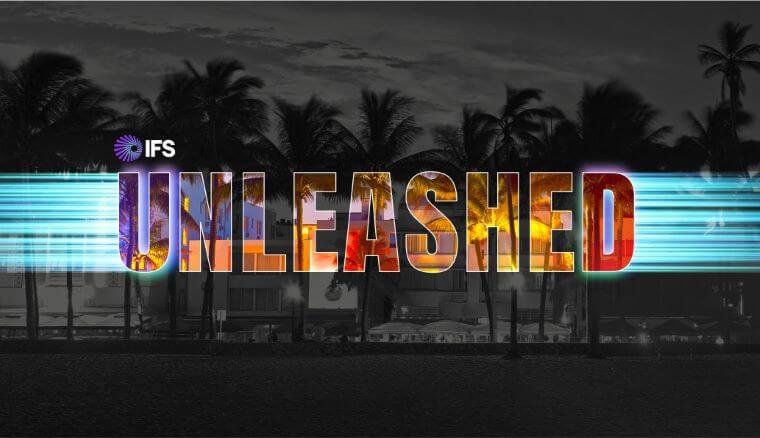 The News: IFS hosted IFS Unleashed this week, its first in person conference since 2019. While there were many updates for IFS customers, partners, and analysts, the major announcement of the show was the launch of the latest version of the core IFS Cloud offering, designed to accelerate business automation and boost organizations' advanced analytics capabilities. See the full Press Release from IFS here.
IFS Unleashed Event Recap: IFS Unleashes Growth Engine
Analyst Take: I attended the IFS Unleased event this week and walked away thinking about the reality that IFS is probably one of the largest and most deployed software companies you have never heard of. In reality, IFS is the market leader in Enterprise Asset Management (EAM) and Field Service Management (FSM), and is a storied company with an over 20-year history. While the company was originally focused on ERP and CRM solutions, which are still very much part of the company's portfolio of offerings, when CEO Darren Roos joined the organization in 2018, he turned up the focus on EAM and FSM, and worked diligently to establish market leadership in those areas.
As IoT, 5G, and Edge has exploded in recent years, these enabling technologies have built a platform that industries are able to build upon as they power their digital transformation journeys. These enabling technologies allow IFS to deliver asset management solutions that leverage sensor data to infuse predictive maintenance and deliver improved outcomes for their customers. One example of this highlighted during the IFS Unleashed event was Rolls Royce, the aero engine manufacturer, who delivers a radically differentiated 'engine-as-a-service' proposition to its customers, where the end customer doesn't buy the engine, but rather consumes it as a service in a power-by-the-hour model.
While this type of software might not be headline grabbing, that doesn't mean it's not innovative and ground-breaking. Because IFS is a privately-owned company, they don't garner a lot of financial press or earnings coverage. The reality is that what IFS is doing is incredibly impressive. The company's revenue will top $1 billion this year based on the current trajectory, and revenue is growing at 26% annually. What is more interesting is that 47% of that rapidly increasing revenue comes from new logo clients. Although the leadership team was understandably cagey on the future prospects for the company, the fact that the team are so transparent about revenue and the trajectory they are on leads me to believe that they will look to IPO when market conditions improve.
IFS's Key to Differentiation Success is Simple: Focus, Focus, Focus!
What was abundantly clear throughout the event is that the key objective for IFS has been to differentiate itself in the FSM and EAM space. While the company has a broad portfolio and their solutions can support ERP and CRM requirements, IFS's laser focus has been and continues to be on Field Services Management and Enterprise Asset Management. It's obvious that being known as the best FSM and EAM vendor on a global basis and in the markets and industries in which they operate is the end goal.
IFS delineates its go-to-market strategy to focus on five verticals. These are:
Aerospace and Defense
Energy, Utilities, and Telco
Construction and Engineering
Manufacturing
Service Industries
Within these five verticals, IFS further breaks down its focus by splitting its customers into two very clear segments:
Enterprise customers greater than 5k employees
Mid-size customers are less than 5k employees
As IFS looks to accelerate its growth, grow beyond $1 billion in revenue, and ultimately go public, this level of clarity and focus will serve the business well.
IFS' Partners are the Engine of Growth
Another huge focus coming out of the IFS Unleashed event was on building an ecosystem of deployment and integration partners. Perhaps the starkest statement of intent in these areas was from Roos himself, when he stated that while revenue since 2018 has increased 300%, the IFS consulting resources have stayed the same. This equates to opportunity for implementation partners. The standing room only business partner-focused event at IFS Unleashed made it clear that the company is betting big on its partner ecosystem and that that ecosystem is expected to play a very big part in its overall success.
At IFS Unleashed, IFS also announced a joint venture with Bearing Point called Arcwide, which is a clear indication that both companies see an opportunity for deployment services for IFS solutions. It will be interesting to observe the reaction from the rest of IFS partners on this front.
Not Surprisingly, for IFS The Outlook is Cloudy
A key takeaway from IFS Unleashed was that the company is laser focused on delivering its capabilities from the cloud, which of course is no surprise. A move to the cloud is the nirvana for software companies, as they look to deliver on the key metric of ARR growth. While the company is focused on driving the cloud, we're still in early days on that one.
I had the opportunity to speak to a number of customers outside of the curated sessions and while every customer was thinking about and/or beginning their transition to the cloud, they were not yet there. IFS is on the cusp of pulling off the pivot to the cloud and they need to be applauded for their progress so far. That said, the job is not done and they are at a crucial stage in the company's evolution. The pivot from releases that stay live for many years to a model where code is dropped twice annually is going to be huge change for both the company and for customers alike.
Key elements of IFS's October release are enhancements that will support end-to-end process automation and analytics capabilities. The release includes over 340 new features and advancements that will accelerate IFS customers' journey to digitalization.
Christian Pedersen, Chief Product Officer, IFS, said: "With each successive evolution of IFS Cloud, we are continuously looking to develop the solution to ensure it is fully aligned to how customers buy and use technology. Today our customers are telling us they are looking to accelerate automation and attain intelligent insights faster. Pedersen continued, "Customers want to drive productivity and operational efficiencies, and through this latest release, that is exactly what we have delivered to them."
Looking Ahead for IFS
Looking ahead, IFS is widely deployed solution with a loyal customer base that is still in high growth mode and is capturing new logo customers. IFS is understandably making a pivot to a cloud and ARR driven model, and working to establish a broad ecosystem of implementation and integration partners. All of these are part of the CEO handbook to turn a mid-hundreds of millions revenue software company into a platform-based powerhouse. The demonstrable focus by the C-suite to remain focused on specific industries and solutions positions the company well as it looks to continue to deliver 20%+ YoY Growth.
I expect to see IFS garner more mainstream traction as it looks to transition to public ownership in the years ahead and the company's ruthless focus on the FSM and EAM markets pays off.
Disclosure: Futurum Research is a research and advisory firm that engages or has engaged in research, analysis, and advisory services with many technology companies, including those mentioned in this article. The author does not hold any equity positions with any company mentioned in this article.
Analysis and opinions expressed herein are specific to the analyst individually and data and other information that might have been provided for validation, not those of Futurum Research as a whole.
Other insights from Futurum Research:
Intel Earnings; IFS Snags MediaTek as First Wafer Customer
Hg Capital Announces Investment in IFS and WorkWave
Making Markets EP23: Delivering 4 Years of Double Digit Growth, Even in Tumultuous Times, with IFS CEO Darren Roos
Image Credit: IFS Unleashed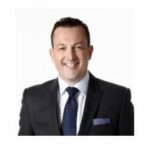 Steven Dickens is Vice President of Sales and Business Development and Senior Analyst at Futurum Research. Operating at the crossroads of technology and disruption, Steven engages with the world's largest technology brands exploring new operating models and how they drive innovation and competitive edge for the enterprise.  Read Full Bio.