Fast Food Robotics Pilot Project Helps Jack in the Box Burger Chain Fill Challenging Staffing Shortages in Tight Labor Market Using Robotic Fryers and Drink Machines
Fast Food Robotics Pilot Project Helps Jack in the Box Burger Chain Fill Challenging Staffing Shortages in Tight Labor Market Using Robotic Fryers and Drink Machines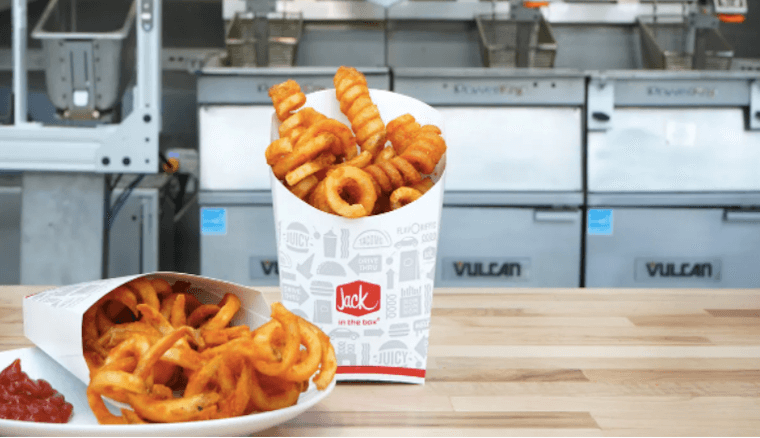 The News: A new fast food robotics pilot project by the Jack in the Box hamburger chain is designed to help address tight labor markets and staffing shortages. The pilot utilizes fast food robotics kitchen equipment from Miso Robotics, which includes a fry cook robot and an automatic beverage dispensing robot, and is being tested by the burger, chicken and taco chain for potential use in its 2,200 fast food restaurants in 21 U.S. states and in Guam. Read the full story about Jack in the Box's pilot project using robotics here on ZDNet.
Fast Food Robotics Pilot Project Helps Jack in the Box Burger Chain Fill Challenging Staffing Shortages in Tight Labor Market Using Robotic Fryers and Drink Machines
Analyst Take: This type of fast food robotics pilot is one of several happening in the restaurant industry, including CaliBurger, White Castle, and California Pizza kitchen, to name just a few. Large numbers of job vacancies are continuing to cause huge challenges for restaurant owners and managers who cannot hire an adequate number of staff members to keep their operations going. In these instances, organizations are hopeful that robotic kitchen help will be a game-changer.
I'm encouraged to see these pilots and the innovative use of robotics in restaurants and other workplaces because it all leads back to one important thing: improved customer service and better customer experiences. That's what keeps businesses alive and afloat.
To be fair, I wasn't always a fan of integrating robotics into the workplace. Like many, I previously thought that replacing workers with robots was a bad thing because I believed it took jobs away from people. A global pandemic quickly changed my thinking and that, combined with more learnings on robotics and automation in general has shifted my thinking and illustrated the very real value robots can deliver in a variety of situations, including those most hard hit by a tight labor market. According to the National Restaurant Association, four in five restaurant operators are understaffed. But they are not alone. Retail stores, factories, and beyond — there are many examples of instances where there are more customers than there are workers to help them, and I see pilot programs like this one as a big step forward.
Advanced Robotics are Popping Up Across Industries
Almost everywhere we look nowadays, powerful and customized robotics are being integrated in businesses to get things done across a wide range of fields, from 3D robotic camera-equipped arms that check and correct welds on farm tractor assembly lines at John Deere, to industrial robotics applications being imagined and designed at NVIDIA, to logistics and shipping robotics inside Amazon warehouses where about two-thirds of its tens of millions of packages each day are handled by robots.
I think this is a positive trend for industry and for consumers as machines are used in more ways to better serve humans, especially in jobs and tasks that humans do not want to perform.
Other restaurant chains, including Chipotle Mexican Grill, Domino's, and Buffalo Wild Wings, are also piloting the use of fast food robotics from Nuro and Richtech, in addition to Miso Robotics.
This is a fascinating fast food robotics marketplace to watch as robotics continues to find new users and applications across the restaurant industry and other commercial segments. It will be exciting to see how these pilot projects at Jack in the Box and elsewhere proceed and how their successes or failures will inspire or pause additional trials to come.
Disclosure: Futurum Research is a research and advisory firm that engages or has engaged in research, analysis, and advisory services with many technology companies, including those mentioned in this article. The author does not hold any equity positions with any company mentioned in this article.
Analysis and opinions expressed herein are specific to the analyst individually and data and other information that might have been provided for validation, not those of Futurum Research as a whole.
Other insights from Futurum Research:
AI and Personalization Transforming an Unlikely Industry: Fast Food
MicroAI Factory: The AI Edge Platform Essential to Smart Automation of Food and Beverage Industry Processes
Image Credit: ZD Net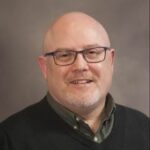 Todd is an experienced Analyst with over 21 years of experience as a technology journalist in a wide variety of tech focused areas.