AI and Personalization Transforming an Unlikely Industry: Fast Food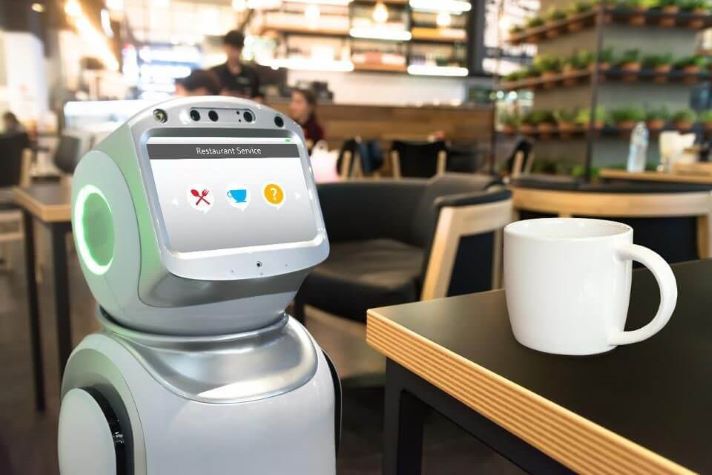 Listen to this article now
Let me guess: the first thing that comes to mind when you think of the transformative powers of artificial intelligence (AI) and personalization is … hamburgers. No? That might be changing very soon as fast food industry tech trends show a greater emphasis on beacons, bots, and data to make for even more personal eating experiences for customers.
Case in point: McDonald's recently made a $300 million move to acquire Dynamic Yield, an AI company McDonald's hopes will create a more personalized dining experience, especially for drive-through customers. How? The tech will recommend food choices based on anything from time to day to weather and geo-trends. So much for rolling up to the window and ordering your "regular." McDonald's may know what you want even better than you do.
Now you're probably thinking that AI and fast food don't really go together, but I'd argue otherwise. Imagine pulling up in the drive thru and ordering your regular Quarter Pounder with Cheese—sounds normal right? But then what if the computer told you what other people add to the meal like the commonly purchased together menu on Amazon. You might be willing to try something based off the recommendations of others. You're happy trying something new and McDonald's is happy you spent an extra buck. AI and fast food do work together.
But McDonald's isn't the only fast food company investing in AI, personalization, and other new pieces of technology. Companies like Dominoes and KFC have been experimenting with using drones for delivery. In New Zealand, Dominoes even used self-driving cars to deliver pizzas. And of course, companies like Panera, Starbucks and innumerable others have been using automated kiosks and mobile ordering to eliminate long lines and allow employees to focus on filling orders faster. Indeed, when it comes to fast food industry tech trends, quick-order kiosks may be my most favorite one. They allow me to roll up, click for my order, and roll right out without waiting in lines or confusing cashiers with my personal requests. Even sit-down restaurants like Stacked allow customers to order completely via iPad, eliminating the need to chat with servers altogether. Some of these tech advancements—they're wonderful.
So, will tech in fast food be a fad or will it last and be a value-boosting addition to the industry? Honestly, it remains to be seen. Some tech, clearly, is just for fun. Pizza Hut, for instance, created Pie Tops sneakers that allow users to order pizza directly from their … shoes. No, there is no valuable use-case here. Similarly, Lyft and Taco Bell set up a partnership allowing customers to tag a taco run onto the back end of any Lyft trip. These situations create buzz, sure. For some companies, that's all they're looking for.
For companies looking for value, however, there is tremendous opportunity to use technology to improve the customer experience. Will it transform the industry? Eh. Not likely anytime soon. For the next few years, we'll likely see a broad range of restaurants experimenting with the right balance of humans-to-kiosks; personalization-to-open-experimentation; and push-notifications-to-annoying-overcommunication. This is fast food, after all. Not all of us need constant contact with our fry guy. We just want to know the fries will be there when we're craving them. And after all, this experimentation is part of what makes digital transformation in industries like this possible.
In the near term fast-food industry tech trends, in terms of value-add for both restaurant and customer, I think technology will provide the following:
At scale: By creating apps and kiosks that enable companies to capture customer data, restaurants will be better poised to provide both a consistent and personalized customer experience across all locations—be it two, five, or 500. On the consistent side, companies will be able to ensure that all menus offer the same items, customers are greeted the same way, and receive their food in a similar amount of time. On the personalization side, customers will open their app to be greeted with a quick-order of their favorite drink or sandwich, set to the pick-up time they most commonly use. It's an easy-button for lunch, dinner, or your favorite midnight snack.
Customer satisfaction: By creating a better customer experience at scale, customer satisfaction is sure to increase. After all, how many of us have our "favorite" In'N'Out, Burger King, or McDonald's because the others in town simply don't match up? By creating more consistent and more personal experiences at scale, restaurants put all of their locations on equal footing, and create happier customers in every zip code.
Improved delivery options: I'm especially excited for drone delivery, although I think we're a bit far out for that. In the more immediate future, using data pulled from apps, companies can better plan their deliveries, ensuring that food is still hot and customers are still happy when the delivery motorcycle, car, or truck pulls into their driveway.
More kiosks and fewer employees: Kiosks thus far have been fairly successful, and I think we'll see more fast-food restaurants downsize their cashier crews in favor of automated order takers.
At the end of the day, digital transformation—and growth—are fueled by data. These fast-food industry tech trends—just as tech trends in all other industries—poise restaurants to know and understand their customers better, and feed them even more of what they want: easy, convenient experiences.
The original version of this article was first published on Forbes.
Futurum Research provides industry research and analysis. These columns are for educational purposes only and should not be considered in any way investment advice.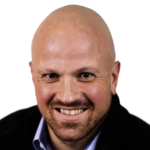 Daniel Newman is the Chief Analyst of Futurum Research and the CEO of The Futurum Group. Living his life at the intersection of people and technology, Daniel works with the world's largest technology brands exploring Digital Transformation and how it is influencing the enterprise. Read Full Bio