Fiber Connect 2021: DZS Enlightens the Edge with DZS Helix Edge Access Portfolio Launch
Fiber Connect 2021: DZS Enlightens the Edge with DZS Helix Edge Access Portfolio Launch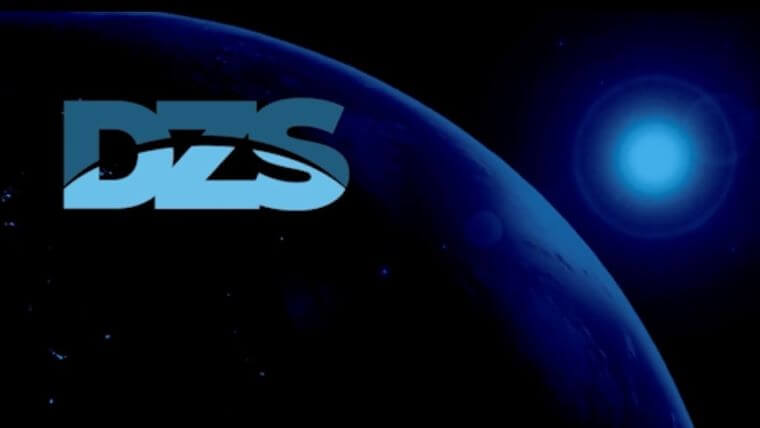 The News: DZS, a provider of optical and packet-based mobile transport, broadband connectivity, and software defined network solutions, announced the launch of the DZS Helix Edge Access portfolio. The new DZS Helix portfolio includes support for 10 Gig-class hyper-broadband services, Wi-Fi 6, and managed access network support to the premise edge and beyond, including fiber termination points as well as residential/enterprise gateways and Wi-Fi systems.
When combined with open and standards-based DZS Cloud analytics, orchestration, and service management, DZS customers potentially have the decision-support and management tools to extend the managed access network from the core to consumer/enterprise connected devices and to launch new services. The combination is developed to enable service visibility and end-user experience control and the ability to improve the end-user broadband service experience, including existing non-DZS customer premises equipment (CPE). Read the DZS press release here.
Fiber Connect 2021: DZS Enlightens the Edge with DZS Helix Edge Access Portfolio Launch
Analyst Take: DZS wisely introduced the fulness of its DZS Helix Edge Access portfolio at the Fiber Connect 2021 Conference and Exposition. The sold-out event of 2,000+ attendees enabled DZS to take advantage of market-wide tailwinds as the fiber industry heartily welcomed the return of in person events that were the hallmark of sales and marketing outreach and interaction before the global pandemic ushered in lockdowns and reliance on virtual collaboration platforms to conduct the lion's share of business.
Since current CEO Charlie Vogt's onboarding in August 2020, DZS has embarked on what I view as a series of shrewd moves that diversified its portfolio and business relations needed to prepare the company for long-term success in post-pandemic society during the fiber/5G era. In Q1 2021, DZS acquired Optelian. Just a few short weeks after the Optelian acquisition, DZS purchased network orchestraton and automation solutions provider RIFT. The Optelian deal provided DZS long-reach mobile transport/xHaul assets, especially well-suited for expanding fronthaul vDU (virtual Distributed Unit) applications in burgeoning Open RAN environments. The RIFT acquisition underpins the DZS Cloud analytics, orchestration, and service management solution, augmenting its overall software portfolio for powering mobile and broadband connectivity network evolution.
With the completion of these deals, the DZS customer footprint now includes top-tier and high-profile CSPs (Communications Service Providers), such as AT&T, Lumen, TELUS, Rakuten, and Consolidated Communications. In addition, DZS recently added utility broadband providers NetCon (Germany) and Harrison Rural Electrification Association (West Virginia, USA), further attesting to the deployment versatility of its DZS Helix, DZS Velocity, and DZS Cloud portfolio assets.
I believe DZS needed to launch the Helix Edge Access portfolio to counter ongoing rival portfolio moves. For instance, touting the portfolio's support for 10 Gig-class hyper-broadband services counters ADTRAN's ongoing market progress with its Combo-PON solution. This solution has been adopted by more than 100 operators worldwide since its launch in June 2020, enabling streamlined upgrades to symmetrical 10G PON (i.e., 10 Gbps XGS-PON) across ADTRAN's installed base of GPON subscribers without requiring a forklift to a new system. Likewise, Calix's everyPON proposition, including 10G capabilities, has amassed 120+ customers.
I see the overall competitive prospects of DZS aligning closely with the market progress of its DZS Cloud solution. The solution is key to shepherding CSP transitions from hardware-centric networks to software-centric networks by enabling software and network orchestration and automation, advanced data analytics integration, and service management across the intelligence edge layer.
The DZS Cloud solution provides a viable competitive alternative to ADTRAN's Mosaic Cloud platform, designed to unlock control and management functions from the underlying network elements to enable an agile services delivery framework. It also competes well against the Calix Cloud platform, developed to provide the data-driven insights key to sharpening the discovery of new monetization opportunities, streamlining actionability, and augmenting the subscriber experience.
The TELUS endorsement of the DZS Cloud solution provides a critical sales and marketing boost to DZS in its quest to win the intelligence edge layer battles across the orchestration, automation, and analytics domains against major rivals, such as ADTRAN and Calix, and I believe indicates that the integration of the RIFT acquisition is being executed and progressing effectively.
Key Takeaways on DZS Helix Edge Access Portfolio Launch
DZS is taking the right steps to ensure the overall competitiveness of the company's portfolio in the fiber and 5G era both today and into the foreseeable future. The DZS Helix Edge Access portfolio launch at Fiber Connect 2021 showcases the deployment capabilities of its solutions across key technology domains such as fiber termination, service assurance, and advanced services.
The DZS Cloud offering ensures DZS has the orchestration, automation, and advanced analytics platform needed to battle key rivals like ADTRAN and Calix in driving CSP migration toward software-centric networks across the intelligent edge. Now DZS has a more solid competitive foundation to drive more CSP build-out of optical and packet-based mobile transport, broadband connectivity, and software-defined networking.
Disclosure: Futurum Research is a research and advisory firm that engages or has engaged in research, analysis, and advisory services with many technology companies, including those mentioned in this article. The author does not hold any equity positions with any company mentioned in this article.
Other insights from Futurum Research:
Full-Fiber MDU: Enabling the Lifestyle Better Broadband Provides
ADTRAN Delivers the Right Combo-nation to Energize Worldwide 10G PON Deployments
Vodafone and Qualcomm Embark on Vision Quest for Open RAN Vendor Diversification and Swifter 5G Innovation
Image Credit: Telecom TV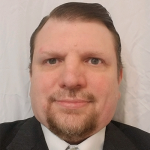 Ron is an experienced research expert and analyst, with over 20 years of experience in the digital and IT transformation markets. He is a recognized authority at tracking the evolution of and identifying the key disruptive trends within the service enablement ecosystem, including software and services, infrastructure, 5G/IoT, AI/analytics, security, cloud computing, revenue management, and regulatory issues. Read Full Bio.