Dell Shows Why AI and Sustainability Can Make for an Enduring Couple
Dell Shows Why AI and Sustainability Can Make for an Enduring Couple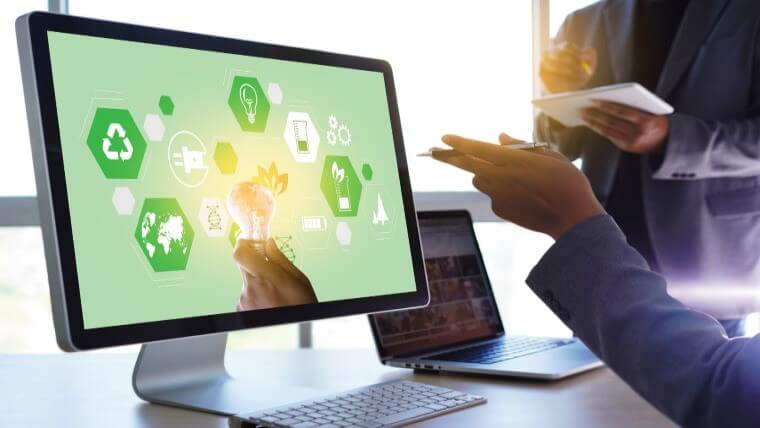 The News: Organizations across a wide array of industries are prioritizing meeting their ambitious sustainability and energy efficiency goals. Increasingly, artificial intelligence (AI) is becoming a trusted tool to advance the fulfillment of such goals. Today organizations are expanding their sustainability practices in accord with the uptick in government mandates and incentives to adopt carbon-neutral practices. In turn, investors are putting more emphasis on the sustainability credentials of organizations and consumers are purchasing more eco-friendly products. Read the Dell Blog here.
Dell Shows Why AI and Sustainability Can Make for an Enduring Couple
Analyst Take: The tighter coupling of AI and sustainability initiatives is gaining momentum especially across key vertical markets such as energy. For instance, AI is playing a more integral role in aiding utilities to improve efficiency and decrease detrimental emissions. Through AI-powered analytics, utilities can use improved weather and demand forecasting to prepare for turbulent weather. Oil and gas firms are using AI to analyze ground scans to pinpoint the best places to drill, reduce waste, and minimize environmental damage.
Moreover, logistics outfits are using AI to streamline routes to streamline supply chains to cut down greenhouse gas emissions (GHG). I see car manufacturers applying AI to develop algorithms and software to ease operational transitions from primarily building internal combustion engines to producing more electric vehicles. Likewise mining companies are tapping AI to locate the best places to retrieve the metals critical to manufacturing electric vehicle batteries.
I expect that AI will prove integral to the development of smart grids in the monitoring of smart light emitting diode (LED) technology to optimize grid-wide light dimming and brightening according to conditions. With AI, smart grid operators can enlist smart meters and smart appliances to deliver energy on a more efficient, reliable, and secure basis. For smart buildings, Dell is collaborating with Siemens to decrease carbon footprints by using AI and edge capabilities to augment building performance on a continuous basis.
I foresee AI in combination with satellite imagery can detect alterations in land use, vegetation, forest canopy, and natural disaster fallout to improve sustainable use practices. This includes water use optimization and decreasing the use of pesticides and fertilizers that can damage ecosystems. AI-enhanced robotics can play a pivotal role in the early detection of crop and vegetation diseases.
Key Takeaways: Dell Directly Addresses AI's Energy Demands So AI Can Further Power Sustainability Initiatives
Dell prudently recognizes AI technology and all the sustainability benefits it can cultivate, AI applications are compute- and memory-intensive. They draw on substantial electricity sources to run the servers, data centers, and high-performance computing (HPC) engines essential to their operation. This includes storing data in massive-scale data centers to power applications such as machine learning and deep learning models.
I commend Dell for directly addressing the AI energy consumption challenge by offering solutions that target enabling customers to fulfill their sustainability targets within AI frameworks. Specifically, since 2013, Dell has decreased the energy intensity of its PowerEdge servers by 83%, based on Dell's June 2022 internal analysis. Now only one server is required to support the workloads that required six servers in 2013. Plus, Dell PowerStore 3.0 delivers up to 60% more input/output operations per second (IOPS), per Dell internal calculations and Dell Hyperconverged Infrastructure (HCI) systems in accordance with IT sustainability goals as multiple PowerEdge servers now attain Electronic Product Environmental Assessment Tool (EPEAT) registered product status (per Global Economic Council).
Taken together, I believe Dell has elevated its overall sustainability credentials by putting product development and sales and marketing emphasis on AI's key role in advancing customer sustainability initiatives and why AI technology itself requires its own energy efficiency and sustainability program. Dell's moves can help assure joint AI and sustainability benefits are mutually reinforcing and lasting.
Disclosure: Futurum Research is a research and advisory firm that engages or has engaged in research, analysis, and advisory services with many technology companies, including those mentioned in this article. The author does not hold any equity positions with any company mentioned in this article.
Analysis and opinions expressed herein are specific to the analyst individually and data and other information that might have been provided for validation, not those of Futurum Research as a whole.
Other insights from Futurum Research:
Dell Q3 Revenue Down 6%, but Infrastructure Revenue Up 12%
The Six Five In the Booth with Dell's Nick Brackney at AWS re:Invent 2022
Dell Technologies World: Dell and Snowflake Seek to Simplify Data Access and Spur Insights in the Multi-cloud Era
Image Credit: digitalleadershipforum.co.uk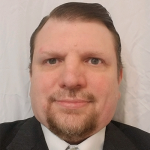 Ron is an experienced research expert and analyst, with over 20 years of experience in the digital and IT transformation markets. He is a recognized authority at tracking the evolution of and identifying the key disruptive trends within the service enablement ecosystem, including software and services, infrastructure, 5G/IoT, AI/analytics, security, cloud computing, revenue management, and regulatory issues. Read Full Bio.