C3 AI Revenue for Q2 FY23 Hits $62.4M, Up 7% from $58.3M YoY
C3 AI Revenue for Q2 FY23 Hits $62.4M, Up 7% from $58.3M YoY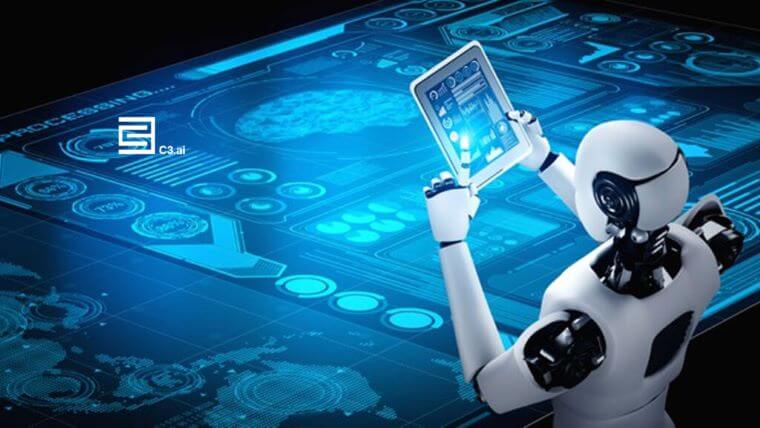 The News: C3 AI revenue rose to $62.4 million for the second quarter of fiscal year 2023, up seven percent from $58.3 million one year ago, as the enterprise AI application software vendor reported its latest earnings on December 7. C3 AI saw its subscription revenue rise to $59.5 million in the quarter ending October 31, up 25.5 percent from $47.4 million one year ago. Read the full Q2 earnings Press Release from C3 AI.
C3 AI Revenue for Q2 FY23 Hits $62.4M, Up 7% from $58.3M YoY
Analyst Take: C3 AI revenue growth for Q2 was boosted by a healthy 25.5 percent rise in subscription revenue, even as the company continues to move its business model to consumption-based pricing from its former subscription pricing.
The latest quarterly earnings figures show that C3 AI is working hard to reach profitability as it works to change the buying patterns of its growing customer base for its SaaS enterprise AI applications and its C3 AI Application Platform.
Here are the C3 AI Q2 fiscal year 2023 earnings results by the numbers:
Q2 FY2023 revenue of $62.4 million, up seven percent from $58.3 million one year ago. The $62.4 million in revenue beat analyst consensus estimates of $60.8 million.
Q2 FY2023 non-GAAP gross profit of $47.8 million, up 5.5 percent from $45.3 million one year ago.
Q2 FY2023 non-GAAP net loss of $(11.8) million, down 49.8 percent from $(23.6) million one year ago.
Q2 FY2023 non-GAAP loss per share of $(0.11), compared to a non-GAAP net loss per share of $(0.23) one year ago. The Q2 loss per share beat analyst estimates of a $(0.16) loss per share for the quarter.
Q2 FY2023 non-GAAP gross margin of 77 percent, compared to 78 percent one year ago.
Q2 FY2023 non-GAAP Remaining Performance Obligations of $453.5 million, down from $529.3 million one year ago.
Q2 FY2023 subscription revenue of $59.5 million, an increase of 25.5 percent from $47.4 million one year ago.
C3 AI revenue continued to grow in Q2 and now the company looks ahead to booking all future sales using its new consumption-based pricing models, rather than via subscriptions. This dramatic change, which also includes a restructuring of its global sales organization, aims to boost the company's long term revenue growth even while that means lower short term growth.
I believe these are sensible moves as C3 AI looks to price its powerful enterprise AI technology offerings in ways that better nourish the company while also improving services to its customers.
So why is C3 AI making these moves? Officially, C3 AI says it is changing its pricing model to do just that – to grow its customer base and revenues substantially by increasing the number of smaller transactions that are inked in its order books. These changes will provide greater forward visibility into revenue and bookings, according to C3 AI, which I believe is a smart move that will provide more insights into its business, sales and overall performance.
The changes are not without disruptions, of course, as C3 AI saw a dramatic reduction in its average contract value in the second quarter to $0.8 million, which is down from an average of $19 million one year ago due to the company's new pricing model.
This is one of the pains that must be endured as C3 AI moves to make the changes it believes are necessary and making these changes now rather than later is a smart step.
C3 AI revenue is growing under the leadership of CEO Thomas M. Siebel and the rest of the company's talented leadership team. And with that C3 AI is continuing its path to profitability, which it boldly says will be reached on a cash positive, non-GAAP basis by the end of fiscal year 2024.
Earnings Outlook for Q3 and Full Year FY2023
As part of its Q2 earnings report, C3 AI also provided guidance for Q3 FY2023 and for the full year of FY2023.
For Q3 of FY2023, C3 AI estimates revenue of $63 million to $65 million, with a non-GAAP loss from operations of $(25) million to $(29) million. For the full year of FY2023, the company estimates revenue of $255 million to $270 million, with a non-GAAP loss from operations between $(85) million and $(98) million.
C3 AI Q2 Overview
As we have said in the past, C3 AI is an innovative company with a valuable line of products and services that aim to make it much easier for enterprises to bring the immense power of AI into their operations and processes across the board.
While today's volatile global market and macroeconomic conditions are making business harder for a wide range of businesses, it also provides growth potential for companies like C3 AI. This is what C3 AI is trying to capture as it is making its sales and marketing changes amid a turbulent market.
That is a brave position to take right now, but success is always positioned right next to risk in the world of business.
C3 AI continues to help large complex enterprises to implement AI into their businesses to solve massively challenging problems, such as predicting and protecting against fraud in financial services or helping to predict and minimize the impacts of bad weather and the environment in the oil and gas sector.
It will be interesting to watch C3 AI as it navigates the rest of FY2023 and through FY2024 to see how it does in achieving its latest goals. Despite the global economic headwinds that continue to ding the business world, including the tech sector, I remain impressed with C3 AI's strategy and direction as it continues its work to bring still-nascent, business-critical, enterprise AI to its growing customer base.
Disclosure: Futurum Research is a research and advisory firm that engages or has engaged in research, analysis, and advisory services with many technology companies, including those mentioned in this article. The author does not hold any equity positions with any company mentioned in this article.
Analysis and opinions expressed herein are specific to the analyst individually and data and other information that might have been provided for validation, not those of Futurum Research as a whole.
Other insights from Futurum Research:
Making Markets EP38: C3 AI CEO Tom Siebel: What's Now & Next in Today's Economic/Political Landscape
C3 AI Beats FY Q4 2022 Earnings Expectations, Continues to Diversify and Work to Improve Profitability
C3 AI Beats Expectations, Raises Guidance, Confident About Its Future
Image Credit: AI-TechPark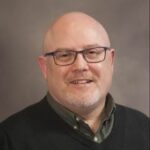 Todd is an experienced Analyst with over 21 years of experience as a technology journalist in a wide variety of tech focused areas.