Broadcom the Innovator? Broadcom the Innovator!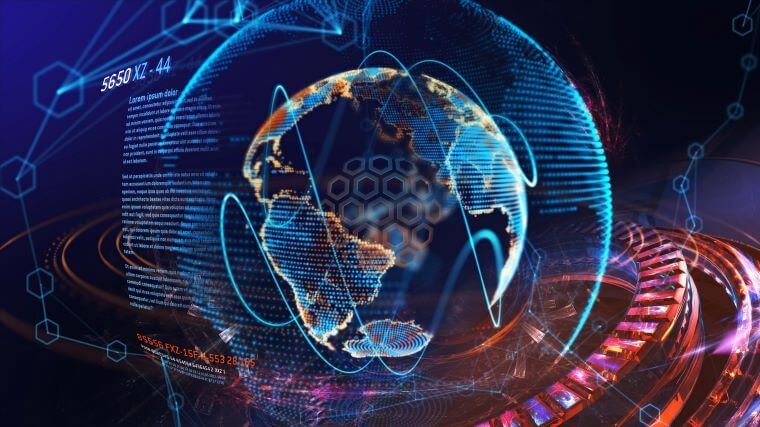 Listen to this article now
There has been a considerable amount of commentary and analysis about Broadcom over the past few months since the announcement of its planned acquisition of VMware, much of which has focused on the company's track record as an acquirer of companies. This commentary has often pointed out the company's shrewd business tactics and reputation for slashing costs and raising prices for its customers. In many instances, this has seemed more like a hive-minded set of opinions based upon reputation and herasay rather than a more calculated look at a company that has done nothing but deliver for its shareholders while continuing to be a critical supplier in major industries ranging from technology to automotive.
Meanwhile, much less has been written about the robust, multi-decade history and passion the company has demonstrated for its focus on and commitment to R&D, as well as its innovation-centric culture. While Broadcom is deservedly proud of its reputation of delivering value to its investors, employees, and customers, there seems to be a sizable disconnect between how the company really approaches innovation and how its innovative efforts are perceived. Diving more deeply into the company, we see its approach to innovation as central to its mission of serving the broad and deep technology needs of its customers and clients around the world. Broadcom's rapidly expanding technology solutions range from semiconductors to infrastructure and security software. Its recent wave of acquisitions in software and security complements its traditional component and semiconductor expertise to diversify and expand its customer relationships and deliver promising innovations to its products and services, benefitting its ecosystem and its shareholders.
So, how does Broadcom execute against what we see as a dynamic approach to maximizing growth and shareholder value? It really comes down to selective investment, which almost all smart companies do. The strategy here is simple: invest big in the products that customers care most about, making them better and more sustainable over time, always with a view toward maximizing product lifetime value. This requires the organization to invest heavily in research and development to innovate continuously so that products age appropriately and continue to drive substantial revenue until they become less in demand. Such investment in innovation can be seen across Broadcom's portfolio. With many of today's transformational technologies such as improved internet performance and capabilities, faster Wi-Fi, and more, it's a clear indicator of the broad roots of Broadcom innovations and research.
In our latest research report, which more deeply explored the current state of innovation at Broadcom; Driving Innovation in a Multi-Cloud Enabled World: What the Broadcom/VMware Transaction Means for Customers, we recommended customers focus on Broadcom's track record of innovation and its IP leadership. In this new report, we dive deeper into Broadcom's rich history of innovation, and share insights around our belief that a combined VMware/Broadcom will be better positioned to deliver strong, flexible, software solutions for its customers' infrastructure needs.
Broadcom's Software Innovation Engine
As we look ahead for Broadcom, we believe the company's heritage in semiconductors remains core to its long-term success, but we see that perhaps its greatest strength and more exciting future growth area is its software business.
The combined business has one really well-defined target: focusing on innovative infrastructure products, applications, and solutions for its diverse and technology-driven customers. Broadcom's applications and focused business solutions are the work of technical experts who develop market-leading solutions designed to address the needs of the company's customers, who are typically global enterprises. From our discussions with senior Broadcom executives and the recent increased public comments from the leadership, Broadcom is becoming more mission-focused in how it communicates and that mission is clearly intended to be viewed by its customers as improving digital processes and infrastructure for the largest companies in the world through scalability, agility, and security.
To ensure the success of this mission, Broadcom has created an innovative approach to software delivery that focuses on design partnerships. Broadcom's software customers are some of the world's largest companies and government institutions. To build and encourage these partnerships, Broadcom holds design workshops where its engineering teams work collaboratively with customers to understand and develop the features that matter most to their operations.
In 2018, Broadcom acquired CA Technologies and worked to add resources and modernize several products. The company has further invested in what it is calling 'Beyond Code,' which is a customer-focused set of initiatives that centers on adoption and skills. In 2019, Broadcom next acquired Symantec's enterprise assets. With these products, Broadcom focused on positioning Symantec's product portfolio around network security and rearchitected many Symantec products to facilitate integration into Google Cloud. These digital transformation steps made it easier for Symantec to scale and update products more often, and we expect to see Broadcom adopt this approach to ecosystem outreach and collaboration for future acquisitions.
Broadcom's Heritage of Innovation
As touched on earlier, Broadcom has a long history and heritage of creating intellectual property and a commitment to R&D. For FY 2022 alone, the company spent about 25% of its annual net revenue on R&D, totaling nearly $4.9 billion. Indicative of the company's commitment to pure R&D and IP development, it's telling that 75% of Broadcom's employees are in engineering roles.
To frame the broad, and under-acknowledged adoption of Broadcom technology, it's worth noting that some 99.9 percent of all internet traffic passes through Broadcom technology, connecting people, homes, production processes, and businesses, and moving data worldwide at scale and speed.
Broadcom the Software Company
While other software companies often tend to vocally tout references, Broadcom is less vocal but nonetheless a trusted partner to the 10 largest global leaders in financial services, telecommunications, government, automotive, industrial, healthcare, and utilities. The Broadcom software portfolio addresses the needs of the company's largest global customers who face challenges in managing and securing their complex hybrid IT environments. The Broadcom portfolio includes solutions including AIOps, Cyber Security, Value Stream Management, DevOps, Mainframe, and Payment Security. These markets are admittedly crowded and, while Broadcom and the newly acquired VMware portfolio are robust, competitive pressures exist, and we believe it will be important for Broadcom to continue to invest in its portfolio if it wants to remain a leader in these segments.
We believe Broadcom's existing software portfolio aligns with the company's planned acquisition of VMware. The VMware portfolio fits into Broadcom's vision of offering choices, especially as large-scale enterprises deploy private clouds and look for options and flexibility to solely public cloud deployments. VMware will also bring cloud-native application development and orchestration platform to Broadcom's customers through its Tanzu platform, which lets customers build, deploy, and manage applications in multi-cloud deployment scenarios.
This part of the Broadcom story is often omitted due to the company's perception of being more profit-driven, but we think that is a miss by most who don't see the allocation of resources toward growth areas and the maximization of product profitability later in a product's life. This isn't as much shrewd as it is good business — which is why Broadcom has proven to be such a good investment.
That doesn't mean there aren't challenges ahead. In order for Broadcom to fully execute on the potential of the VMware acquisition, we need to see a stronger focus on the ecosystem, and particularly, the company must step up its engagement with the open source community. Innovation increasingly happens in the open and we believe it's important for Broadcom to further focus here, and more importantly, invest in open source development to drive the changes it needs.
The Broadcom Culture and What's Needed Moving Forward
Less often discussed in the industry is how Broadcom differentiates itself through high-performance design and integration capabilities. One standout example includes the innovations that pioneered six generations of Wi-Fi products. Broadcom has increased Wi-Fi speeds 40x in the last 10 years with its Wi-Fi 7 chip, which integrates Wi-Fi 7 and Bluetooth 5.2 in a combo chip.
Broadcom has also built the world's lowest power and most compact L1/L5 GNSS receiver, which is critical for satellite positioning on personal devices like smartphones and smartwatches. As proof of its deep innovation and broad research and development investments, Broadcom has doubled switch silicon bandwidth approximately every two years, most recently with Tomahawk 5 at 51.2 Terabytes per second (TBps). We believe this focus on fostering pure R&D and then turning this IP portfolio into marketable solutions will serve the company well in the years ahead.
One cultural shift we believe is important in order for the company to fully realize the benefits of the VMware portfolio is a further embracing of the innovation that happens in open source. This will be a relatively new muscle for Broadcom to flex, especially since their IP portfolio has largely been in semiconductors.
VMware and Beyond
As we look ahead and the VMware acquisition gets closer to becoming a reality, the topic of Broadcom the innovator will become more central to the narrative. From our briefings with Broadcom's executive leadership team, it's clear they acknowledge the importance of not only being innovative but also making this a bigger part of the public-facing messaging of the company. By bringing together Broadcom's complementary software portfolio with VMware's flexible and proven products, we believe the combined company will provide customers with an enhanced package of infrastructure solutions that will deliver not only improved value but also a full portfolio of solutions to empower their digital transformation projects.
While we remain bullish, we do see potential pitfalls. The massively enlarged Broadcom post-acquisition will have a larger software focus than before, which will bring challenges as well as opportunities. Open source will be a much larger part of the Broadcom mix than previously and Broadcom will need to not only embrace this opportunity but make cultural changes as a result.
The post-acquisition Broadcom will face off against a huge total addressable market and, while this represents an exciting upside for the company, a significant market remains unaddressed. Looking ahead, it will be interesting to look beyond the current product portfolio and see where the company decides to invest in new markets. The sheer size and scale of Broadcom will enable the company to innovate on the front lines alongside its customers. It will be telling to watch how the company focuses its ongoing investment and future acquisition dollars in the months ahead.
Customers of the combined Broadcom/VMware will have more options and flexibility to build, run, manage, connect, and protect applications at scale across diverse and distributed environments, from the datacenter to the public cloud and beyond, to the edge. We are bullish about the benefits of the combined company's software solutions and VMware offerings for customers and we look forward to what is to come. We also expect innovation to continue to be a central tenant of how the company differentiates itself in a crowded market.
Disclosure: Futurum Research is a research and advisory firm that engages or has engaged in research, analysis, and advisory services with many technology companies, including those mentioned in this article. The author does not hold any equity positions with any company mentioned in this article.
Analysis and opinions expressed herein are specific to the analyst individually and data and other information that might have been provided for validation, not those of Futurum Research as a whole.
Other insights from Futurum Research:
We are Live! Talking NVIDIA, SAP, Intel, Bing, HPE, UK and Broadcom-VMware – The Six Five Webcast
Broadcom Revenue in Q1 2023 Hits $8.91B, Beating Estimates
Driving Innovation in a Multi-Cloud Enabled World: What the Broadcom VMware Transaction Means for Customers