2023 Mainframe Predictions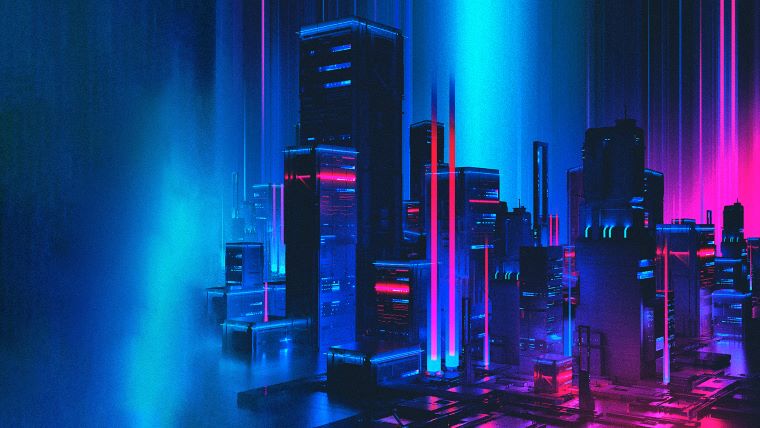 It's that time of the year and everyone is making predictions about what is in store for 2023, so here are my top five predictions for the mainframe space in 2023.
2023 Mainframe Predictions
1 – IBM Launches a New Box
IBM launching a new box is hardly a groundbreaking prediction.  IBM launched the z16 in 2022 and if the last few generations of mainframe hardware cycles are an indicator, IBM will no doubt launch the smaller 'business class' machine in mid-2023. IBM hasn't shared any details about the configuration of the new machine, but it is safe to assume that the new server will leverage the Telum processor from the current z16 system, although it will most likely be at a reduced clock speed, as has been the case for previous generations. I fully expect IBM to continue with the focus on AI and Security for the new system as this has worked well for the company with record Mainframe shipments bolstering IBM top line revenue throughout the latter part of 2022.
It will be interesting to see what IBM does with the smaller LinuxONE systems. Again, I don't expect too many revelations, but it will be interesting to see whether the IBM box launches are staggered, as they were for the larger system, or whether IBM launches both the Z and LinuxONE variants on the same day. I think it is also a safe prediction to make that the new LinuxONE system will see a return to the Rockhopper nomenclature, as we saw the Emperor name revived for the larger system in Q3 2023.
Regardless of the timing of the launch, I expect IBM to see brisk adoption of the Z and LinuxONE machines. The focus of the Telum processor on accelerated AI is resonating with the market, and the system's security features certainly play into the market demand for increased cyber resilience. The smaller system is less of an accelerant for revenue, but when you couple this with the continued adoption of the larger z16 box, I fully expect the zSystems hardware team to continue to be standout performers within the wider IBM business when it comes to earnings time.
2- Hyperscale Cloud Providers Continue to Focus on Mainframe Modernization
We have seen AWS, Microsoft and Google all make announcements focused on mainframe migrations in 2022 and I expect this hyperscaler focus on mainframe modernization to continue throughout 2023. AWS in particular has made solid strides this year and has grown its GTM team significantly ahead of expected demand. Mainframe migrations are drawn out, strategic decisions for enterprises, so while the hyperscalers are making lots of noise in the market, I expect it will take a few more years for these marketing and sales efforts to result in full scale migrations and even longer for mainframe systems to be fully decommissioned, if this even happens in entirety.
I expect the lawsuit between IBM and Micro Focus to rumble on through 2023 and this will certainly have a wider impact on the hyperscalers' GTM efforts as many rely on Micro Focus as a key technology partner. As I mentioned when I spoke with Tech Monitor back in November, the blast radius for the IBM and Micro Focus lawsuit will include the hyperscalers, as many rely on the Micro Focus Enterprise Suite as a key solution for COBOL migrations. I have no opinion on the validity of the claims in the lawsuit filed by IBM, but it will certainly make many potential clients think twice as they look at their options for migration to the public cloud.
The technology stack for bulk migrations to the public cloud is improving daily and I expect the hyperscalers to snap up the smaller vendors that provide point solution in this space as they look to target the last stand out of on-premises server infrastructure. AWS paved a path for this form of acquisition with the scooping up of Blue Age, and I expect vendors like Heirloom Computing, Astadia, and any one of about twenty others to be in the crosshairs of the cloud vendors as they look to expand their mainframe migration capabilities.
3 – Mainframe Data Becomes Even More Important
IBM predicts that 80% of enterprise data resides on the mainframe. While I am skeptical of this claim, I know for a fact that in the 5,000+ enterprises where mainframes reside, the data on the mainframe is the most mission-critical, system of record data. As enterprises evaluate what to do in a climate where ransomware and cyberattacks are a daily occurrence and represent an existential threat to the careers of senior IT leaders, securing mission-critical data is of utmost importance.
Many mainframe customers will look to explore the IBM Cyber Vault solution in 2023 and rightly they should. Gone are the days when a perimeter security posture and relying on backups is sufficient for an enterprise's system of record data.  Enterprises need to look beyond resilience-focused solutions and architect for third copies of data that are air-gapped to ensure they have reliable consistent copies of data to revert back to in the event of a cyber incident.
Another key topic for 2023 will be where mainframe data resides.  Currently, the vast majority of data sits on enterprise-class storage arrays from vendors such as IBM, EMC, and Hitachi, and is closely coupled with the mainframe compute hardware. We are seeing vendors such as Model9 and Broadcom disrupt this status quo, and I expect this trend to continue. With Broadcom launching the CA1 Flexible Storage solution, the early market moves by Model9 have been validated and I expect these two vendors to duke it out alongside more nascent offerings from IBM to transform where mainframe data resides and how it is used beyond just powering mainframe resident applications.
4 – Open Source and Linux on the Mainframe Becomes More of a Focal Point for IBM
In August of 2023, The Linux Foundation's Open Mainframe Project will have been in existence for eight years. This collaborative project has transformed the governance and speed of development for open source on the mainframe platform. I expect the second in-person Open Mainframe Summit to be a much grander affair than the first one that happened in September of 2022, and for the Project as a whole to continue to be a focal point for open source development on the s390x chip architecture.
The Zowe project will continue to go from strength to strength in 2023 and I am hopeful that BMC looks to reengage with Zowe and for this to provide a strong multi-vendor support foundation for the Zowe code base. For the mainframe to continue to be a widely adopted platform, the barriers to entry for new developers need to be fully removed and Zowe represents the best effort that the community has made to make this a reality.
Linux on the Telum process remains the best kept secret within the IBM Systems portfolio and, based on data from a recent analyst-focused email, has gained IBM somewhere in the neighborhood of 40 brand new customers. IBM was keen to highlight the fact this growth was prior to the launch of the new IBM LinuxONE Emperor 4. IBM was also keen to stress that they have also seen impressive growth among its existing client base. According to IBM internal data, the company is claiming 250% growth in Linux Core MIPS, since the inception of IBM LinuxONE in 3Q'15.  I expect the LinuxONE platform to continue to drive Linux adoption on the s390x chip architecture and clients like Citi will be at the forefront of this adoption. I expect to see more projects such as the one that won IBM the MongoDB Hybrid Cloud Partner of the Year Award in 2022 where enterprises turn to LinuxONE as a platform to drive their environmental goals while ensuring the utmost performance and scalability for their database workloads.
5 – z/OS In the Cloud
As IBM looks to concede the commodity IaaS space to the likes of AWS, Azure and GCP and focus on partnering with these commodity cloud providers, I expect IBM to continue to focus its public cloud efforts on highly regulated and mission-critical platforms. While IBM Power has been available in the cloud for a few years now the efforts to make zSystems available in a public cloud consumption model have been more limited in their scope. IBM has had the Hyper Protect range of services that are delivered on s390x chip architectures for some time, and this year launched LinuxONE bare metal services but the z/OS rollout is more limited.  IBM did launch the Wazi-as-a-Service proposition earlier in 2022 but the scope is purely limited to development and test environments.
IBM has the perfect data-centric platform in z16 and the time is ripe for deployment at scale in IBM Cloud. Moving the lumpy hardware CapEx-driven model that has powered IBM's hardware business to a consumption business is not a small undertaking, but as the likes of HPE with GreenLake and Dell with its Apex solutions, it is certainly possible to make the transition. IBM z/OS full production workloads delivered as a full public cloud subscription model would be a strong center of gravity for the rest of IBM's public cloud ambitions and I expect the reason we haven't seen this yet from Big Blue is not based on technical feasibility, but rather that the company expects the floodgates to open once it becomes available and is being cautious. IBM needs to hit the accelerator pedal in 2023 and drive toward full production z/OS-aaS as this will drive ARR revenue and bolster the overall mainframe business and as a result the wider IBM as a result.
Conclusions
2023 is set to be a breakout year for the mainframe platform. With a return to proven platforms that can demonstrate value in a tough macroeconomic climate, the mainframe is well-placed to take advantage. I expect to see the mainframe evolve and adapt to the realities of accepting that hybrid cloud as the default deployment architecture for many large enterprises. As global recession worries continue to mount, I expect many organizations will look to re-evaluate mainframe modernization projects and be rightly cautious about bulk migrations and refactoring projects to the public cloud and look instead to be pragmatic about where and when to leverage microservices-based migrations.
Disclosure: Futurum Research is a research and advisory firm that engages or has engaged in research, analysis, and advisory services with many technology companies, including those mentioned in this article. The author does not hold any equity positions with any company mentioned in this article.
Analysis and opinions expressed herein are specific to the analyst individually and data and other information that might have been provided for validation, not those of Futurum Research as a whole.
Other insights from Futurum Research:
Google Cloud Launches Service to Simplify Mainframe Modernization
IBM and AWS Partner to Drive Mainframe Modernization
Model9 Partners with AWS to Drive Hybrid Cloud and Simplify Large-Scale Mainframe Data Movement
Image Credit: hdqwalls.com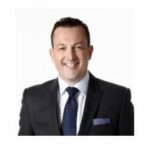 Steven Dickens is Vice President of Growth and Business Development and Senior Analyst at Futurum Research. Operating at the crossroads of technology and disruption, Steven engages with the world's largest technology brands exploring new operating models and how they drive innovation and competitive edge for the enterprise.  Read Full Bio.