WWDC 2019 — Apple's Privacy Theme Rings Clear, That's Impressive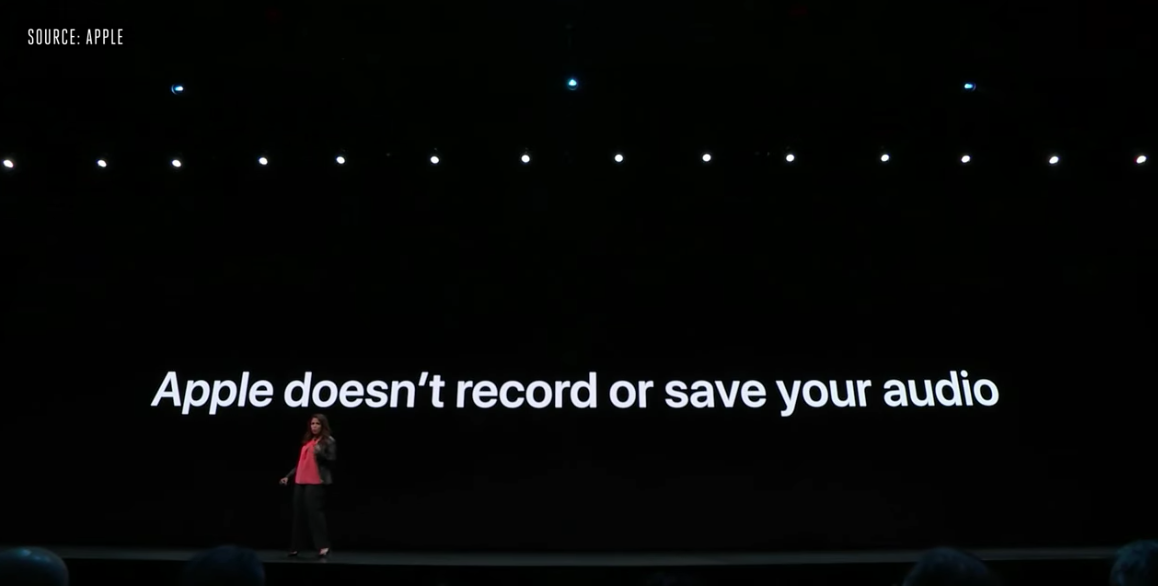 Listen to this article now
At WWDC 2019 Apple's privacy theme showed up front and center. The company announced iOS 13 at WWDC 2019, touting it as the "next big thing for iOS." The new operating system includes performance upgrades, especially targeting older devices, dark mode functionality, new functionality for keyboards, reminders, and a host of other improvements. Read more on some of the specifics at The Verge. To my way of thinking, this year's WWDC 2019 and Apple's privacy theme that won the day.
WWDC 2019 —Apple's Privacy Theme Rings Clear Even With Massive New Announcements
Let's back up. Apple had a big day. A new mobile OS, iOS 13, a plethora of announcements around Apple Watch and the revealing of a cool, yet parmesan cheese grater-looking Mac Pro that starts at ~$6,000.00 were some of the company's key announcements
Yet, to me, Apple's privacy theme — the company's outspoken commitment to doing better with protecting consumer privacy — was resonant throughout WWDC 2019 and actually the thing that stood out the most.
With so much buzz around privacy over the past few months, it isn't so much a surprise that Apple made significant announcements around privacy, as it was the impact of those announcements. It was enough to make me want to give them a tiny pat on the back, which is significant because I'm pretty well known as not being at all inclined to pat Apple on the back.
Apple's Privacy Theme Was Not Just Implied, It Was Visible
Apple's privacy theme was not just implied, it was visible. In fact, early in the keynote, Apple flashed the header image in this article across the screen —
"Apple doesn't record or save your audio."
You could easily speculate what companies they are suggesting record and/or save your audio, but let's just say, Apple not-so-subtly was making it clear where they stand on the privacy front—and that is head and shoulders above the rest when it comes to matters of user privacy.
Apple's stand out privacy adds included a new capability to limit location data to a single time with an app, giving it the location data "just once" so it cannot constantly ping your location while you are using it.
Also, while somewhat perpetuating the "Walled Garden" of Apple, I was encouraged by the new Apple Sign-In that allows Face ID to be used for creating a new account for a service without revealing any specific user ID.
Lastly, the addition of a forwarding service that can create new, private email addresses on a per app basis that forward to your real email so the app cannot gain access to your email and spam you was equally impressive.
All very good moves by Apple in the privacy space, which I think is going to continue to become more important to users across every touchpoint.
Futurum Research provides industry research and analysis. These columns are for educational purposes only and should not be considered in any way investment advice. 
Check out some of my other articles:
The Risk of Giving Apple the Keys to 5G: American Innovation
Microsoft London Store Opening in July 2019 — Why That Makes Perfect Sense (and is not a calculated hit to Apple)
Google Uses Gmail to Track a History of Things You Buy – And it's Hard to Delete
Other relevant reads from the Futurum team:
Apple Earnings: The Bright Spots and the Not So Bright Spots
Apple, Qualcomm Settle Royalty and Patent Dispute
Apple Samsung Deal Was a Crucial Move for Apple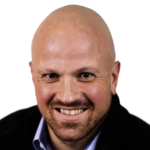 Daniel Newman is the Principal Analyst of Futurum Research and the CEO of Broadsuite Media Group. Living his life at the intersection of people and technology, Daniel works with the world's largest technology brands exploring Digital Transformation and how it is influencing the enterprise. Read Full Bio