The State of Workplace Transformation [Research Report]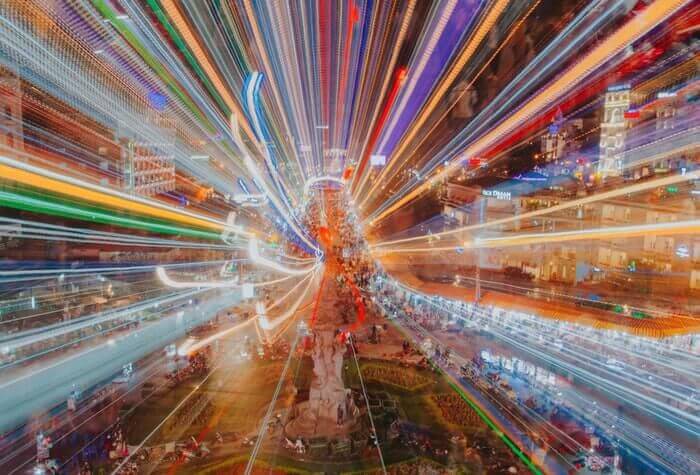 Listen to this article now
Technology has without question changed—and will continue to change and revolutionize the way we work and live. Technology impacts society, businesses, and individuals and pretty much everything we do, on a daily basis.
The way we communicate is impacted by technology, the way we work and collaborate is impacted by technology, and the way we acquire and serve customers is impacted by technology. No matter what they may think, businesses don't drive that change, it's humans who drive that. Humans with mobile devices in hand, and a 24/7 mentality. Those humans? They're consumers and they are, without question, in charge. Today's business reality is simple: We live in a consumer-driven world, where businesses are perpetually in danger of becoming irrelevant and/or commoditized in some way.
Digital Transformation Drives Business
How do companies stay alive and, equally as important, thrive and grow? By embracing digital transformation. That's the challenge, of every organization, of every size. Working to understand how technology drives business today, and how to leverage that technology to stay agile, adapt to rapidly-changing consumer behaviors is on the mind of business leaders everywhere.
Organizations need to know how to operate more efficiently, provide the kind of services or products that consumers want and expect, and sometimes figure that out before customers do.
Digital Transformation Isn't Just About Technology
While technology absolutely plays a role in digital transformation, the ability for organizations to transform isn't just about technology. Workplace transformation is an essential part of successful digital transformation, and creating business cultures that attract, inspire, and retain top talent is top of mind for business leaders on a global basis.
Workplace Transformation and the Global Workforce
Consumers are also employees, and the same forces that are shaping consumer behavior are also shaping the behavior and the expectations of global workforce. And this means companies must also transform their workplace (and their workforce). Although undeniably a critical part of successful digital transformation, workplace transformation hasn't seen the same level of focus or resources devoted to it that digital transformation has garnered.
The State of Workplace Transformation
To better understand workplace transformation, what's happening, and what's not, Futurum Research launched a global study in partnership with DXC Technology, engaging with over 500 executive and business leaders to understand and assess the state of workplace transformation.
Our team's research and analysis provided much insight on workplace transformation, how it's happening, what's driving that transformation, and how that impacts both the future of work as well as business operations. The things covered in the State of Workplace Transformation Study 2019 include:
Why digital support of employees is critical, and must be tailored to individual needs
How automation technologies are improving technology, but also likely to strain organizations' ability to acquire, retrain, and provide growth opportunities for employees
Why linking organizational and employee efficiency transformation is critical for to remain competitive
Employee collaboration tools: How they are being deployed and how they are impacting productivity in sometimes surprising ways
The Gig Economy: It's real and redefining the nature of employment and employees
How remote workers are surpassing their peers in the office in both job-satisfaction and productivity and how workplaces are using these insights to transform operations
The challenges faced by organizations when embarking on workplace transformation initiatives and how the right strategy, funding, and support of management can result in an increase in product and services innovation as well as a long-term competitive edge
If you're thinking about embarking on a workplace transformation initiative as part of your organization's digital transformation initiatives, we invite you to download this study. You'll learn more about the future of work, the trends that are driving workplace transformation, what to look for in the future, and how to develop a strategic plan that will help ensure the success of you and your team in this undertaking.
Download the report here: The State of Workplace Transformation 2019 [DXC Technology Workplace and Digital Transformation Insights].
Futurum Research provides industry research and analysis. These columns are for educational purposes only and should not be considered in any way investment advice.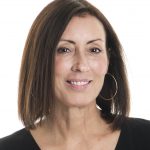 Shelly Kramer is a Principal Analyst and Founding Partner at Futurum Research. A serial entrepreneur with a technology centric focus, she has worked alongside some of the world's largest brands to embrace disruption and spur innovation, understand and address the realities of the connected customer, and help navigate the process of digital transformation. She brings 20 years' experience as a brand strategist to her work at Futurum, and has deep experience helping global companies with marketing challenges, GTM strategies, messaging development, and driving strategy and digital transformation for B2B brands across multiple verticals. Shelly's coverage areas include Collaboration/CX/SaaS, platforms, ESG, and Cybersecurity, as well as topics and trends related to the Future of Work, the transformation of the workplace and how people and technology are driving that transformation. A transplanted New Yorker, she has learned to love life in the Midwest, and has firsthand experience that some of the most innovative minds and most successful companies in the world also happen to live in "flyover country."