Will Immersive Experiences Make Apps Obsolete?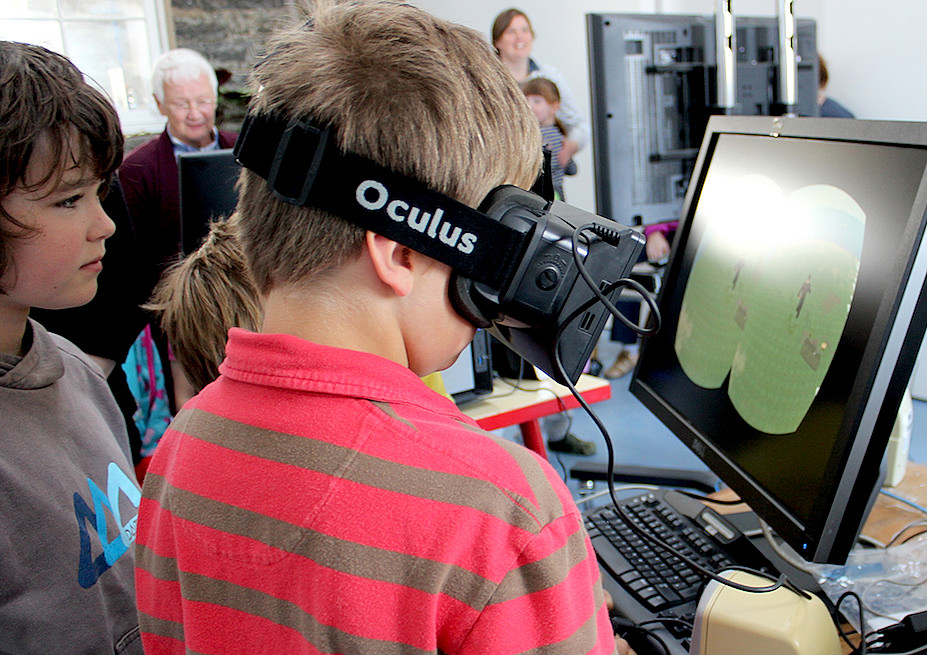 Listen to this article now
Take a look around you—augmented reality (AR) has reached the mainstream, and many similar advanced technologies are right on its heels. Those people flicking their phones at park benches and buildings are playing Pokémon Go, not losing their minds. This popular phenomenon, befuddling to some, has brought the potential of augmented and virtual reality (VR) to the masses. We've touted the benefits of VR experiences for years, but there have been slow adoption rates due to prohibitive costs and complex technical demands.
The tide seems to be changing. The VR/AR market is expected to be a $53 billion industry by 2025. Samsung leads the charge with a full-scale advertising campaign for its Gear VR, but companies like Microsoft and Sony are major competitors. As Pokémon Go demonstrates, VR/AR provides rich, immersive experiences—but will this take traffic away from apps? Not if you invest in VR solutions that complement the app experience.
Throw Away Your Mobile Device?
The VR/AR market will certainly shake up the tech industry, but its impact varies depending on who you ask. Gene Munster, an analyst for Apple, thinks that an Apple VR headset will eventually replace the iPhone. Future generations, Munster predicts, will be uninterested in consuming information one piece at a time through a mobile device. Instead, they'll prefer mixed reality headsets that provide real-time information when they need it.
Others aren't so certain. Many analysts think that VR will complement the mobile device, not replace it. In the long term, the face of the smartphone may change—think slim glasses, but with information read-outs within your frame of vision. Don't expect the traditional smartphone to disappear completely though. While glasses will offer the portability and connectivity of a phone, VR-enabled phones will have better display options, such as a virtual big screen for watching movies.
In other words, mobile will drive VR/AR adoption, and VR/AR will enhance mobile. They'll be complements, not competitors.
Prepare for Industry Shakeups
The VR/AR market won't take traffic away from all apps, but it will affect some industries more than others. Right now, the gaming, live streaming, and sports industries are most invested in AR/VR. Content is being filmed with 360-degree video to make more immersive experiences. Sport franchise owners are equipping venues with VR capability. Soon, we'll be able to buy virtual seats for basketball and football games—and never have to worry about a bathroom or food line.
Gamers are considered early adopters in the VR market. Devices like HoloLens and Oculus Rift are used for gaming, though integration with applications could make them more mainstream in the future.
Anticipate a Symbiotic Relationship
App developers will have to consider a complementary relationship with the VR market. Rather than disrupt app traffic, VR offers opportunities for all sectors of the industry to do even more. For example, an app for Oculus Rift currently allows medical students to participate in virtual cadaver labs, providing valuable learning experiences that might not otherwise be available. That's not the only application. Bard VR uses Google Cardboard to conduct virtual catheterization labs, allowing students to think beyond the mannequin.
Goldman Sachs predicts that health care will be the second leading market segment in AR/VR adoption, accounting for $5.1 billion of its total $35 billion pool by 2025. Video games lead the charge with $11.6 billion of market share. Another piece of the pie: engineering, which is predicted to account for $4.7 billion. In the engineering sector, planners could build large-scale 3D models, and address weaknesses more effectively in the earliest phases of development.
Don't Give Up on Apps
Apps have the potential to enhance VR in all segments of the marketplace. As the VR/AR market takes off within the next few years, we'll see smartphones and apps work in tandem with VR technology, not against it.
Technology analysts predict that VR proliferation in the home will skyrocket in the near future, with 12.2 million headset sales by the end of 2016 alone. Consumers will expect to enjoy VR-enabled content during live events like sports and gaming experiences. Plan accordingly—invest in your VR solutions now. Don't give up on apps. I believe that apps will work in harmony with VR and AR, creating truly immersive experiences revolutionizing the way we see and interact with the world.
Photo Credit: North Lands Creative Glass Flickr via Compfight cc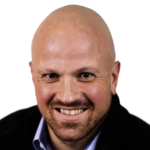 Daniel Newman is the Principal Analyst of Futurum Research and the CEO of Broadsuite Media Group. Living his life at the intersection of people and technology, Daniel works with the world's largest technology brands exploring Digital Transformation and how it is influencing the enterprise. Read Full Bio