Why Microsoft Will Win the DoD JEDI Cloud Services $10B Contract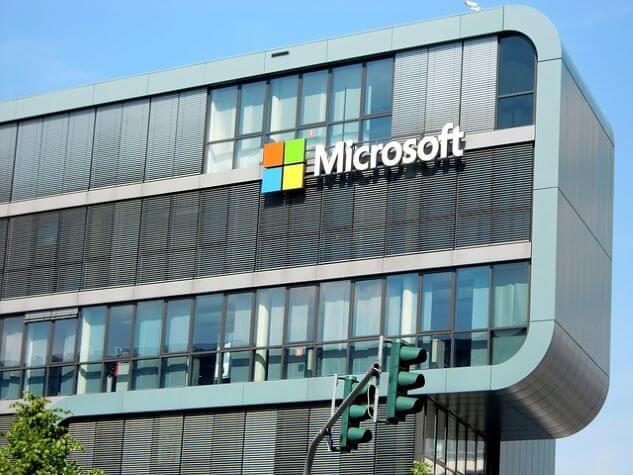 Listen to this article now
Why Microsoft Will Win the DoD JEDI Cloud Services Contract
The U.S. Department of Defense (DoD) plans on awarding their upcoming $10 billion Cloud services contract later this summer. Dubbed the 'Joint Enterprise Defense Infrastructure' (JEDI), the program aims to take the huge government agency into the Cloud. Microsoft is one of two companies left in the running. I think it's pretty clear why Microsoft will win the DoD JEDI Cloud services contract over  Amazon Web Services (AWS) — let's take a look.
Microsoft is Familiar
Microsoft and its Office 365 is the market leader. Companies across the globe use Word, Excel, PowerPoint, Outlook, and the rest of the suite on a daily basis. The U.S. government and DoD are no different. The teams and employees at DoD have a familiarity with Microsoft and the Windows and Office ecosystem. In addition, the various U.S. intelligence agencies have agreed to use Microsoft products including Office 365 and Azure Government. The old saying is that "familiarity breeds contempt" but in this case, it I believe that familiarity might well breed comfort.
Microsoft's Recent Wins
In January of 2019, Microsoft won at $1.76 billion DoD contract. That contract covered software team support, as well as an upgraded certification of Outlook mobile. That contract adds to the massive intelligence agency's original May 2018 contract. As a result of these deals, Microsoft now has over 10 million government employees relying on their solutions.
Security and Stability
Impact Level 6 security is the topmost security a network or system can possess. The DoD's Level 6 indicates a network or system can handle information up to that level, classified as "Secret." Microsoft reported in October 2018 that they expected to achieve Impact Level 6 security by the end of 1st quarter of 2019. The Microsoft dev blog reported on 4-17-19 that the Azure Government Secret is now in private preview and pending accreditation. This is important, as this accreditation puts Azure on par with AWS.
Before this announcement in late 2018, the security clearance issue clearly put AWS at the forefront of this battle. With the announcement that Azure would be getting this top-level clearance, and with the accreditation in process, Microsoft will quickly be back on top.
Politics
Let's not mince words here. President Trump hates Jeff Bezos, Amazon's CEO and owner of the Washington Post, a frequent critical of Mr. Trump. While politics perhaps shouldn't have any place in the decision-making process of the U.S. government, it does—and always has. This JEDI project has come down to two companies. One of the companies has a connection with Amazon and The Post, the other is Microsoft.
Wrapping up the Win
In summary, I think it's pretty clear why Microsoft will win the DoD JEDI Cloud Services $10B Contract. The DoD has also made the decision that this is a "winner take all" situation as it relates to the award of Cloud services support of the DoD and government sectors, and the award will likely span the course of the next 10 years.
Microsoft already has inroads into the government with existing contracts and products. Nearly every government agency is standardized on Windows and Office 365. The addition of Level 6 security for Azure and the comfort level of DoD decision-makers indicates that Microsoft may soon lay claim to the title of Cloud JEDI. My prediction here is clear: Microsoft will win the DoD JEDI Cloud services $10B contract—and it's likely to happen pretty soon.
Futurum Research provides industry research and analysis. These columns are for educational purposes only and should not be considered in any way investment advice. 
Related articles:
A War With Amazon: Walmart Looks to Microsoft to Accelerate Digital Transformation
Microsoft Beats Earnings Estimates — Eclipsing $1Trillion Market Cap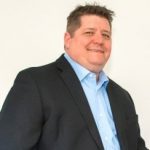 Timothy Albright is Analyst in Residence at Futurum Research where he covers the Collaboration, Unified Communication and ProAV space. Tim is also the founder of AVNation, an audiovisual industry B2B media firm. Taking the data, ideas, and objectives of clients and industry leaders and turning them into easily digestible content is where Timothy has lived and worked for the last twenty years. His career has lead him into broadcast television and radio, education, programming, digital media production, and has been teaching and producing podcasts since 2006. Over the last ten years, Timothy has been focused on researching where business communication is and where it is going. This includes working with education, healthcare, and Fortune 1000 companies leverage their existing infrastructure to help their employees and customers communicate more effectively and efficiently. In addition to hosting and producing a weekly AV and UC news program, he has contributed to several industry-leading publications. Timothy has lead industry discussions around the globe and is a highly sought-after moderator for his ability to bring the real-world uses into conversations and panel discussions.