Walmart and Microsoft Partnership: What Will This Mean for Retail's Digital Transformation?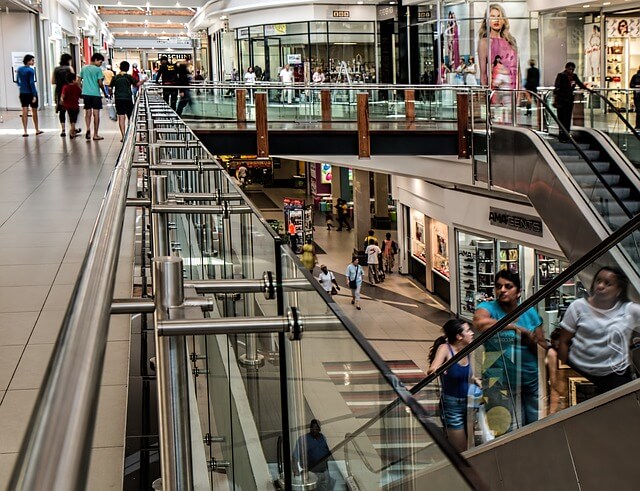 Listen to this article now
When you think about e-commerce or who you might order from first when purchasing online, I'll venture to guess that Amazon comes to mind first. Afterall, the company has been dominating the retail industry and disrupting several other industries in its quest for dominance. But what Amazon probably isn't ready for is competition. The Walmart and Microsoft partnership announced last month might give Amazon a run for its money. It's clear other retail and tech companies are going to try and accelerate their digital transformation efforts to try and compete with the mogul.
Now I know what you're thinking, Walmart and Microsoft? How will this work? Walmart will now have unlimited access to Office 365? It's not quite that simple. This deal will affect digital transformation across the entire spectrum—and I'm not be hyperbolic. The partnership, said to be five years long, will enable Walmart to use Microsoft Azure cloud technology, powering Walmart's analytics and business intelligence including the development of algorithms for consumer behavior and sales-data sharing.
These two companies are Amazon's most significant rivals and the partnership between the two shows just how far organizations will need to go to adapt to the changing environment. What could this partnership foreshadow for retail as a whole? How will this competition drive retail digital transformation forward? What will we see next? Let's dive in.
Walmart and Microsoft Partnership: Productivity Driven By Platform
The Walmart and Microsoft partnership via Azure shows us just how different technology components can work together in a single platform for both insight and analytics. As everything continues to seamlessly blend, development speeds up, thus increasing productivity as a whole. No longer is the focus on the integration of the technology. Instead, teams can focus on the optimization of their technology.
Walmart can seamlessly apply Microsoft's machine learning algorithm focusing more on how to best use the technology rather than how to implement it across stores. I'm guessing that learning time will be reduced from months to days or weeks. Intuitive, intelligent technology and dedicated teams with the sole mission to improve the bottom-line sounds like a recipe for success to me.
The Battle for Amazon: Is It Possible?
Microsoft has shown an ability to gain ground on Amazon. Their most recent reports show that Azure is taking some of the market share from Amazon Web Services in the past few quarters. And Walmart has introduced many new competitive features including same-day pick-up and in some cases the coveted two-day shipping. Although market growth is a good sign, it is difficult to say that retailers of any kind will have the ability to slow Amazon down.
Azure Cloud is powerful and able to host critical analytics that are necessary for the competition between Walmart and Amazon. However, the battle is with the consumer. Will the technology being offered by Microsoft, be enough to improve Walmart that consumers will switch their business? There are other factors that play into a consumer's decision to switch allegiances, but I think it is definitely possible that the Walmart and Microsoft partnership will have a big impact on Amazon.
The Impact on the Rest of the Retail Industry
While Amazon might be at the forefront of the digital transformation conversation, other retailers are catching up. More retailers are turning away from Amazon Web Services and using several components of the Microsoft Azure platform. The opportunity for growth using the AI platform, among other things, is staggering.
Microsoft CEO Satya Nadella shared some of his predictions for the technology recently including placing IoT sensors in refrigerators in grocery stores to monitor and update inventory online for better in-store pickup options. Smart shelves like this could be a huge step to connecting the brick and mortar location with the e-commerce revolution, making for an amazing customer experience. This type of streamlined CX is what the rest of the retail world will try and compete with.
If the Walmart and Microsoft partnership is successful, I'm sure we will see more brick and mortar stores make strides to improve the connection between the offline and online worlds. I, for one, can't wait to see the impact of this improved CX. These retailers are realizing the value of nearly instant gratification and are turning to technology to deliver it to us.
This partnership will only further drive digital transformation across the industry and I have so many questions that can only be answered in time. Will Amazon see any slowed growth? Will they find a new industry to disrupt? Will Walmart take any of Amazon's market share? Will Walmart see positive growth change with Azure? Better yet, will the rest of the retail world make a mad dash towards the cloud?
At this point, the answers to these questions are anyone's guess, but I think only positive things will come out of the Walmart and Microsoft partnership. But let the battle for dominance in the retail world begin.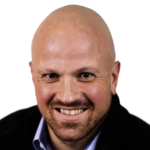 Daniel Newman is the Chief Analyst of Futurum Research and the CEO of The Futurum Group. Living his life at the intersection of people and technology, Daniel works with the world's largest technology brands exploring Digital Transformation and how it is influencing the enterprise. Read Full Bio