Zoho Advanced BI and Analytics Platform
Zoho Advanced BI and Analytics Platform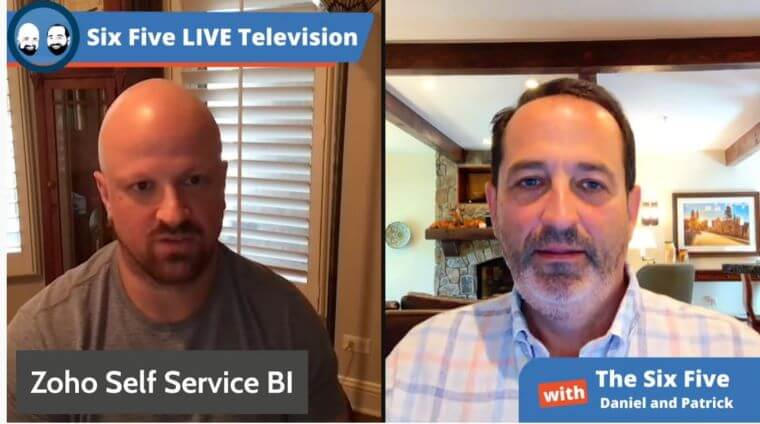 The Six Five team discusses Zoho's new Business Intelligence (BI) Platform, an AI-driven data analytics solution.
Watch the clip here:
If you are interested in watching the full episode you can check it out here.
Disclaimer: The Six Five Webcast is for information and entertainment purposes only. Over the course of this podcast, we may talk about companies that are publicly traded and we may even reference that fact and their equity share price, but please do not take anything that we say as a recommendation about what you should do with your investment dollars. We are not investment advisors and we do not ask that you treat us as such.
Transcript:
Patrick Moorhead: Yeah, yeah. Let's move forward. Okay. In other enterprise SaaS announcements, Zoho came out with a pretty exciting self-service VI. And why don't you take this one, Daniel?
Daniel Newman: Yeah, no problem at all. I think what was really interesting about this, Zoho is the operating system. Zoho won the operating system for business, 50 apps in a single set of tools. It really has a sweet spot in that small mid-market. Of course, has found its way up the market into larger and larger enterprises. And this is just one more add. And the company was really excited about it, and I had the chance to get demo-ed and briefed in advance on this thing and seeing how it works.
And I'll tell you this. The first thing, if you ever want validation from an analyst, I was watching them demonstrate how their self-serve VI platform worked, and the first thing I said to the guy was like, "I need this. I need to try this for my own business," because it just looked so usable. And that's the one thing. In a lot of mid-market and smaller organizations, you don't have the manpower, the personnel. You don't have all the systems of record, the ability to use dozens, if not hundreds of APIs, whether it's your QuickBooks all the way up to a full integrated stack with something like a Zendesk. So to bring in all this data, to be able to visualize data, make decisions and employ and deploy technology.
So this self-serve VI is really all about the low-code, no-code space that we're in of giving more power and more democratization to more users that are business-minded that aren't necessarily technologically minded to be able to pull from the vast systems of record and datasets and be able to create meaningful visualization that you can use in your business decision-making.
Zoho, once again, is simplifying the process, building key integrations. It's got marketplace integrations with this thing, everything from Shopify to ServiceNow and the Zendesk, Microsoft, MailChimp, Stripe, whatever you're using. And I like that too, because that really goes back to that story of being able to support a small company all the way up to a large enterprise. That's a private company, don't get a lot of visibility into specific revenues and growth, but their analytics business is growing in that 30 to 40% range. That is something they were willing to share.
And overall, I just continue to be impressed. They're quietly yet visible in coming out and addressing a massive gap in the market, giving that end-to-end toolset that companies need and, like I said, making it usable, achievable, and implementable inside of companies of various sizes with various technical resources. So good on Zoho. Congratulations on the launch. I'm impressed. I'll continue to watch them. And by the way, I intend to put this to the test. So I'll have to come back and let you know how that goes.
Patrick Moorhead: Ooh, I love it. I love it. That's interesting. Yeah, it's funny. I hadn't heard of Zoho up until three or four years ago, which I'm a little embarrassed about. I had really been focusing on some of the larger US folks. But what I find just ironic is that Zoho is running the play that everybody wants to run right now. They did it before Microsoft. They did it before Oracle. They did it before Salesforce, which is essentially a full-stack offering all the way down to the hardware, which by the way, unless Salesforce ends up buying an IaaS provider, will never get there.
And the ability to tweak up and down, and some people think that Zoho doesn't do a lot of business in the US and Western Europe. In fact, they do more business in the US and in Western Europe than they do anywhere else. They're just focused more on the mid-market and small businesses. What I wish I could talk about was some of the NDA slides that were provided that showed companies with big brands, by the way, that leverage Zoho's platform, and they white label it, brands that Americans would know. And I'm dying to tell you which one of these brands in specific, but super impressive.
If the company would do a huge marketing push, I think it'd be scary to see what they can do. But they're very happy with the methodical way that they're doing this. They're doing a lot of smart digital marketing. They're not going out and leveraging an F1 or something like that, but they really let the product and their method and their culture speak for itself.
By the way, they're an Austin company. Just might want to add that as you're moving here to Austin. Hopefully we can both spend more time with them now that we're post-pandemic.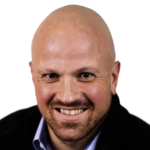 Daniel Newman is the Chief Analyst of Futurum Research and the CEO of The Futurum Group. Living his life at the intersection of people and technology, Daniel works with the world's largest technology brands exploring Digital Transformation and how it is influencing the enterprise. Read Full Bio