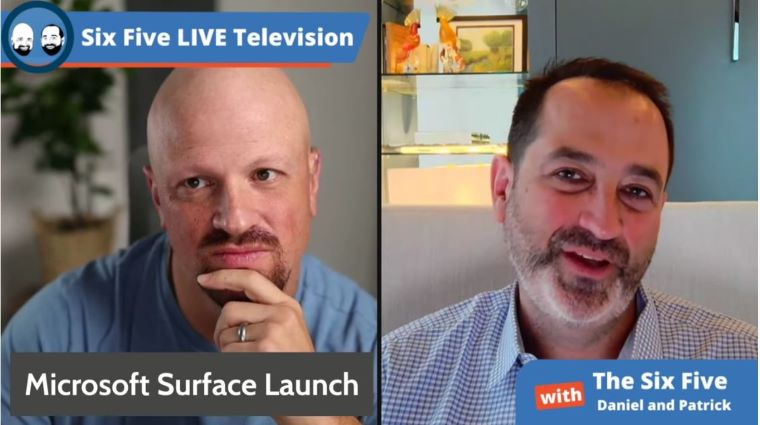 The Six Five team discusses announcements coming out of the recent Surface Event.
Watch the clip here:
If you are interested in watching the full episode you can check it out here.
Disclaimer: The Six Five Webcast is for information and entertainment purposes only. Over the course of this webcast, we may talk about companies that are publicly traded and we may even reference that fact and their equity share price, but please do not take anything that we say as a recommendation about what you should do with your investment dollars. We are not investment advisors and we do not ask that you treat us as such.
Transcript:
Patrick Moorhead: Microsoft had its big, big Surface event. A little background. Microsoft has around 3% of the global PC market. So it's not huge, but it is very respectable. And Microsoft really uses Surface as a way to show the best of Windows and also show the best of things like Office 365. And I'll admit, when the Surfaces first came out, it was an absolute disaster over 10 years ago. But now probably two or three years after that, I'm just incredibly impressed with the level of innovation that these folks bring out Panos Panay and his team are really awesome and I'm fortunate enough to spend time with him and his team.
They take feedback, which I really appreciate, but let's get to the meat of this. They brought out a bunch of different products. They upgraded some products, but the two that I'd like to focus on is the Surface laptop studio. Essentially it's a convertible and convertibles aren't necessarily new. They were very in vogue probably seven or eight years ago. And then kind of fell out of vogue with detachable, but their system essentially allows you to collapse the display, cover the keyboard and use a pen that's charging and connected magnetically right at the front bottom of the unit. This replaces the Surface Book, which Daniel, I think you have one, and unlike a Surface Book, it's not a detachable where it turns into … where you have a tablet and then you click it back in and it becomes a notebook. I personally like this design better.
I'm not a huge pen person, but when I am a pen person, I'm using it in slate mode when the display is collapsed on itself, does what I need it to do. And one, I would say, competitive note is Microsoft just keeps one step ahead of Apple related to pen. And it just seems like it's kind of funny. I know exactly what Apple is going to do with pen because they're about a year behind on what the Surface is doing. And the cool part again, here is it wasn't a nook like the Surface Pro X, where you pull back the keyboard and has a nice little place, it's even simpler. It magnetically connects and not one of these magnetically connecting fall off in your bag, pen things, which I'm sure you've experienced before, but, once again, they've nailed it.
And the other big feature they added with the second generation of pen is haptic feedback. So when you write on the display, it feels like what it would, more like what it would be if you had a pencil and you were going on paper, you feel the back and the forth, you feel the tension coming off from that. And I think that's going to be a big deal in getting some people who just don't want to be near pen, which I think that was probably me for many years. My handwriting is terrible. So I just, I type most of my notes on things like One Note.
Let me move on to the next innovation. And I'm actually giving you a lot of oxygen in the room here, Daniel. The next version of their smartphone. And as you know, the Duo actually folded out and into an 8.3 inch tablet. And aside from being cool, the concept is pretty simple. You can run multiple Android applications in the windows and also for many applications, you can actually span it. So for instance, let's say you have Outlook. You can have your messages over on the left and then the right, you actually have the message that you want in focus. Microsoft has optimized all their apps and also even apps like Instagram and some of the social media apps that are out there.
So the biggest improvement they made was the camera, right? The camera was nothing to write home about. And this is a triple lens camera. I know that Qualcomm had a lot to do with this design, which gives me confidence that the experience will be better, but net net moving innovation forward, doing things that many of the PC makers won't necessarily lean into, ironically, a lot of the non Surface PC makers are bringing back tablets. I mean, we saw HP bring, bring one back where a super innovative, full down a camera, so innovation is alive and well.
Daniel Newman: Yeah, Pat, I think overall it was a great set of slate of announcements. It was diverse. It kind of spanned different chip makers, different platforms, right? We had Snapdragon, we had Intel Evo, we had Android addressed. You had higher power notebooks like in the Studio with sort of multi-format and then you had, of course your more utilitarian type of devices that people are going to use more every day. As I looked through this slate, I continue to be impressed. The 3% market share that you mentioned, obviously shows kind of … I kind of liken it to like what Google has with Pixel. It's still pretty nascent in terms of the overall market, but people that use it tend to really like it. I use a Surface every day.
As you mentioned, I actually have the Book 2, I believe it is, because I do have the detachable. I never detach it. I thought that was super cool. I bought it because of it. Never use it. I give credit to like the Lenovos of the air with the Yogas. I think what all these companies are trying to do is they're trying to address the fact that people … The PC is essential as our good friend Enrique Lores says at HP, but we all sort of use it a little differently. And I think people are fond of having the ability to make the changes, but I also think there's a marketecture to it. So the point is people are fond of the idea of having multiple ways to use a device, but in the end, we tend to use the device in less ways than we anticipate. That's a very honest assessment of sort of the human condition.
And I think that … You know I never give Apple credit they don't deserve, I never give Apple credit even when they do deserve it. But in fairness, I think that's why they've gotten away with not having touch for so long. I think that's why they've gotten away with having a laptop and a tablet and being able to sell them discreetly is because people don't actually use them as interchangeably as needed. Now, as the software gets better and as the applications get better and the battery life gets more friendly and the OS becomes more intuitive. I think what will happen is these multi-format devices will gain momentum and people will start to really enjoy them. I, of all the announcements, Pat, I like the Studio, but I'm telling you if I, honestly, what I would use it for is I'd probably use it like a regular laptop, 90% of the time. And then 10% of the time I would watch Netflix in studio mode and that's how I would actually use it.
So I think everybody out there really needs to look … Microsoft's lineup is powerful, it's diverse, it's got options galore. The devices are beautiful. They're well crafted. The packaging and presentation that Microsoft has been able to put out there is best of breed from the moment you opened the box. It feels, I'm not going to say Apple-esque, but it just feels like that same sort of unboxing quality that the industry had often lagged. So overall, a good slate of announcements. I know we were both invited to be there for it. Neither of us made it because I was busy trying to charge my Tesla. I couldn't get to New York. I was stuck in a parking lot. I'm just kidding. I couldn't make it for other reasons. And you were in Florida, so at an undisclosed location in the mountains of Florida, but no, it was good announcement, buddy.
Patrick Moorhead: No, this is good. Those were some great adders, Daniel.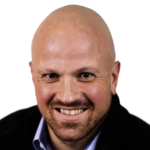 Daniel Newman is the Principal Analyst of Futurum Research and the CEO of Broadsuite Media Group. Living his life at the intersection of people and technology, Daniel works with the world's largest technology brands exploring Digital Transformation and how it is influencing the enterprise. Read Full Bio